Uncontested Divorce
Our Washington Uncontested Divorce Attorneys Can Help You Take Control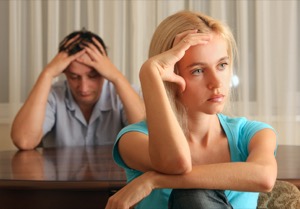 Divorce proceedings are often visualized as a brutal fight between spouses. However, this doesn't mean that all divorces are contested affairs. While it would be misleading to qualify any divorce as "simple," there are approaches to this process designed to keep contentions to a minimum while giving you complete control over the outcome. When two spouses feel like they can agree to terms, then an uncontested divorce might be their best option.
Even though an uncontested divorce is far easier than a contentious one, it is still a good idea to talk to one someone from our law firm about your situation. This solution is a viable one when both parties are willing to come to an agreement over property and issues dealing with children, and are desirous of maintaining a friendly atmosphere. Even in the best of circumstances, problems can arise where help from an uncontested divorce lawyer in Washington will be a welcome asset.
When both parties want to act in a way that is fair, our legal professionals will help you to maintain focus and keep confrontation to a minimum. You want what's best for your family, and our Washington uncontested divorce lawyers will do everything they can to help you keep unwanted emotions out of the proceedings in an effort to accomplish this purpose. In a way, your Washington amicable divorce attorneys act as a intermediary who has your best interests at heart, and who will bring the process to a conclusion as quickly and efficiently as possible.
Contact One of Our Washington Uncontested Divorce Lawyers Today
The greatest benefits to filing for an uncontested divorce include cost efficiency, and having total control over the outcome. Our Washington amicable divorce attorneys have witnessed firsthand how this kind of divorce aids willing parties in maintaining friendships after the proceedings are over. When children are involved in a divorce, if the parents can maintain a friendly relationship it can help alleviate some of the emotional strain the child might be going through.
Our Washington uncontested divorce attorneys understand how important your family is to you, and that you want to make decisions that protect their future. Our goal in amicable divorce cases is to offer compassionate guidance every step of the way. Our Washington amicable divorce attorneys will deal with the court on your behalf, ensuring that you get the final say in regards to your children.
If you're looking for an uncontested divorce lawyer in Washington you can contact our office for a free consultation, either by phone or filling out our online form. We will explain the amicable divorce process in detail, answer your questions, and then you will be free decide if an amicable divorce is right for you.
Contact us today and let us help you keep the peace, and stay in control of your own future, by pursuing an amicable divorce.