Bremerton
If You or a Loved one is Charged with a Crime, Pick up the Phone and Contact one of our Bremerton Criminal Defense Attorneys Right Away.
If you're charged with a crime in Kitsap County, it's important to understand that you have very important state and federal statutory and constitutional rights. Our attorneys have decades of combined experience handling nearly every type of criminal case throughout Western Washington. Our criminal lawyers are experienced and aggressive defense attorneys who will fight to keep you of jail and to prevent your current case from turning into a life-altering event.
Facing a criminal accusation is always a nightmare, and you should treat it with the utmost seriousness and urgency. At risk are your freedom, your basic civil rights, and being able to maintain the life you've grown accustomed to prior to being criminally charged. Our lawyers understand how any criminal charge affects our clients on the most personal level. A conviction for any crime can be personally devastating to you and every member of your family.
Many of the clients that reach out to our Bremerton criminal defense lawyers have never been arrested, spent time in jail, or appeared before a judge. If you've been charged with a crime, you're likely confused, worried, embarrassed, and wondering what could happen to you.
How long will the process take? Will I have to go to prison? Will the people I care about desert me? These are just some of the questions that may be running through your head. Make no mistake about it, you may be facing some serious repercussions that include:
Jail or prison time
Expensive fines
Probation
A driver's license suspension
No contact orders
Being registered as a sex offender
A permanent criminal record
These are the penalties associated with misdemeanor and felony crimes, but the unmentioned repercussions of a conviction are often just as bad. Imagine the burden on your family if you lose your job or are unable to work because you're behind bars. If you can't drive, how will you get to work? If you have a criminal record, how will effect your ability to find a home or seek gainful employment?
If you've been charged with a crime in Bremerton, you have a lot to consider. Finding focus may be the hardest part of dealing with the immediate aftermath of an arrest or indictment, but there is one way to streamline the process – contact an attorney immediately. We offer a free consultation, so pick up your phone and call one of our Bremerton criminal defense lawyers. Start getting answers from a qualified attorney who is sworn to protect your legal rights.
A Criminal Conviction should Be Avoided at All Costs, Which is Why Your Choice of Attorney Matters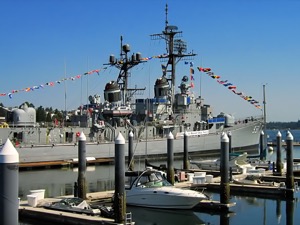 Being put in handcuffs, thrown into the back of a police car, and taken to jail is humiliating, but being convicted of the crime is far worse. As you navigate the complex waters of the Washington State court system, you have a lot of time to worry about the outcome of your case and how it could change your life. During this time, you will spend a lot of time with your criminal defense lawyer, so your choice of legal representation is vital.
With more than 50 years of collective experience, every member of our legal team understands the stakes. We don't talk big and then back away from a fight. We take every case seriously and treat every client with the respect they deserve. If you have questions, we answer them. If you are unsure of what choice to make, we offer you compassionate counsel with your best interests at heart. We take every case personally and value the job we do. Every lawyer in our office takes great pride in their work ethic and truly care about the end result of every case.
Even if you're charged with a crime, you have protections guaranteed by the Constitution of the United States, and it's out job to protect them. It's a job we take very seriously because we understand what it feels like to face the unknown. We will investigate the facts and fight for your freedom, and we will be at your side every time you have to appear in court or deal with a prosecutor.
Understanding the Local Bremerton and Washington State Courts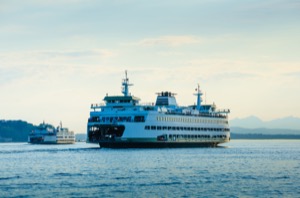 The City of Bremerton is part of Kitsap County and has a population of just over 40,000. Bremerton has a rich history in ship building, and it's population rose to over 80,000 during World War II when it became vital to our Nation's war effort. Even though Bremerton is small, it's not immune to crime. Criminal activity may be less than nearby Seattle's, but it's still surprisingly high for its size.
The link above is full of all sorts of useful information about Bremerton and the many things to do there. If you commit a misdemeanor crime within city limits, you will likely have to appear in the Bremerton Municipal Court . This court handles cases involving DUI, minor domestic abuse, some shoplifting cases, and traffic infractions, among others. While these cases often seem relatively minor, they can still have a dramatic impact on your life. Merely losing your driver's license because of one too many speeding tickets could affect your ability to get to and from work.
Depending on the jurisdiction of the offense, many of these same cases may be heard in the Kitsap County District Court, which is located in Port Orchard. If you follow the link to their website, you will find a lot of useful information about how the court works. This will likely prove helpful as you deal with your criminal case.
If you're charged with a felony, your case will be heard in the Kitsap County Superior Court, which is also in Port Orchard. This court also houses the Family Court, which deals with divorce and family law matters. If you committed a serious crime like homicide, burglary, rape, or a white collar crime, failure to appeal to the mercy of the court could result in a lifetime of regret.
No matter which court you're dealing with, it makes sense to work with a lawyer who is familiar with the judges and prosecutors who try cases within those walls. Contact us today if you have any questions about the Bremerton or Kitsap County Courts.
You've been Charged with a Crime. What are your Options?
You've been charged with a crime. Now what? Can the charges be dropped? Will you have to go to jail? If you're innocent, how can you prove that to the court? These are all important questions, but the first thing you should do is educate yourself about your charges by talking to a qualified Bremerton criminal defense attorney.
As the person sworn to protect your interests, our first course of action is to examine the evidence and determine whether your charges can be dropped. If so, we act accordingly. If not, we put together a plan to minimize your punishments in whatever way the law permits. Every case is unique and every client deserves individualized attention, but our experience often gives us insight into a case's "value."
What does this mean? Given certain circumstances, we usually have a solid idea of what constitutes "fair" punishment for a given crime, once all of the evidence is considered. Sometimes the prosecutor is willing to negotiate these fair terms and we are able to secure a positive end result for our client. However, sometimes they won't, which is when we aggressively pursue the interests of our client, even taking their case all the way to trial is that's what it takes. This is not the "fast" way to settle a case, but it's a patient approach that serves the needs of our clients above all else. Not every attorney has this attitude because it means more work for less money and few guarantees, but we believe that our clients deserve the best representation possible, which is why we never back down from a fight for justice.
Never Attempt to Represent yourself in a Criminal Case
Sometimes people accused of a crime admit their guilt while others maintain their innocence. However, prosecutors treat each scenario the same and will often seek maximum sentences. Some people think they will shown leniency if they admit their guilt, but this usually just gives the prosecutor more concrete evidence to present to a judge. Those claiming innocence often think they simply need to tell a judge their side of the story and all will be forgiven, but that is not how the courts work at all.
If you don't understand the value of your case, or even how to present it to a judge in a formal court of law, you aren't going to get very far. How can you negotiate with a prosecutor when you don't even know how these negotiations work? Indeed, attempting to defend yourself will likely have dire consequences.
Our Bremerton criminal defense attorneys will make sure you get to tell your side of the story. They will protect you from saying anything that could be used to prosecute you. They will offer you options when presented with tough choices, and they will use their lengthy experience to work toward an end result that is fair.
If your car breaks down, you call a mechanic. If your sewer pipe bursts, you call a plumber. Why would you trust your very freedom to anything less than a legal professional? The courts are indifferent to your situation because they deal with countless cases on a daily basis. Only your attorney is sworn to protect your interests. Without an experienced attorney at your side you will quickly be swept away by the relentless machinery of the courts. Avoid this end result by contacting one of our Kitsap County criminal defense lawyers today.
The Misdemeanor and Felony Crimes we Handle
If you're charged with any crime, we can help. The first thing you should do after contacting a lawyer is familiarize yourself with the law and how it applies to your criminal charge. What follows is some brief information about some of the criminal charges we commonly handle on behalf of clients.
Contact us Today for your Free Consultation
If you've been charged with any crime don't waste another minute before contacting one of our experienced Bremerton criminal defense attorneys. Get the facts and then get help developing a plan that's highly focused on resolving your case in the best way possible. The best Bremerton criminal defense lawyers will all tell you the same thing – make sure you work with an attorney that you trust implicitly.
Some Interesting Facts About Crime in Bremerton, Port Orchard, and Kitsap County
Bremerton has a population of only 40,000 and Port Orchard is downright tiny with 11,000, but why are the crime rates so high when compared to other communities of the same size in Washington? Consider this article about the most dangerous places in Washington which lists Bremerton and Port Orchard as #10 and #11 respectively.
This is a good question worth exploring, but there are a lot of differing opinions on the topic. Some claim that the ship yards bring in undesirables that raise the crime rate, but that only tells part of the story. Others claim the local police departments are too small, which makes it easier for criminals from other towns to take advantage of the situation. Others say the homeless population is fueling the criminal activity, and still others blame the opioid epidemic.
Whatever the reasons, Bremerton and Port Orchard are still places many people are proud to call home, and if you stay away from certain neighborhoods, the odds of being one of the 1 in 13 locals who are victimized by crime annually becomes much smaller.