Assault in Bremerton
Our Bremerton Assault Attorneys Understand the Severity of this Criminal Charge
If you cause physical harm to another person or place them in fear of injury by some physical act, this is considered assault according to Washington State law. The severity of the assault will determine how it is categorized, which is referred to as the crime's "Degree." Special laws are also in place that specifically deal with assault against children under the age of 13. Other serious assault crimes include Aggravated Assault and Assault with a Deadly Weapon, and a conviction for either could lead to a lengthy prison sentence.
Most assault crimes are referred to as "simple assault," which is when one person hits, kicks, or punches another person. Even attempting to hit another person or intentionally placing them in the way of harm qualifies as assault. The criminal charge for simple assault is called Fourth Degree Assault or Reckless Endangerment. This is a gross misdemeanor punishable by up to 364 days in jail and $5,000 in fines. Fourth Degree Assault cases are heard in the Kitsap County District Court, which is located in Port Orchard.
Our Bremerton assault lawyers understand that even simple assault cases can lead to serious repercussions. Whether you've been charged with assault unfairly, or are hopeful that your punishments can be mitigated in some way, you should speak with a qualified Bremerton assault attorney without delay.
Misdemeanor Assault Crimes are Bad but Felony Assault Crimes are much Worse
Felony assault cases carry penalties that are far more severe. These cases are heard in the Kitsap County Superior Court, which is located in Port Orchard. Let's break them down one by one.
Third Degree Assault is a Class C felony. This is the criminal charge in cases where an assault causes bodily harm due to criminal negligence, or if the assault was against a nurse, doctor, or police officer. Convictions can mean a sentence of up to 5 years in prison and $10,000 in fines.
Second Degree Assault is a Class B felony. This is the criminal charge in cases where an assault causes substantial bodily harm to the victim. It is also charged in cases where suffocation or strangulation is used or if the assault takes place while in the act of some other felony crime (like a robbery). A conviction could mean a sentence of up to 10 years in prison and $20,000 in fines.
First Degree Assault is a Class A felony. This is the criminal charge in cases where great bodily harm is caused to the victim of the assault, whether it was intended or not. Sometimes a deadly weapon is used to commit these crimes. A conviction could result in up to life in prison, and even first-time offender could end up with a long-term prison sentence.
Building a Defense is Critical in Every Assault Case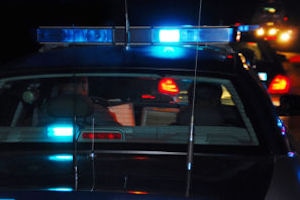 Every assault charge is serious, and each deserves careful attention from your Bremerton assault lawyer. Building a defense takes time, because your attorney must ascertain the facts surrounding your arrest and provide proof to the court that satisfies your version of the events.
One of the most common assault situations we encounter revolves around domestic violence situations. Sometimes these charges are fabricated by an angry partner, or one who has a substance abuse problem. In these situations, your defense is paramount because even if the accuser recants their story the prosecutor may still pursue criminal charges.
At stake in every assault case is your freedom and the prospect of losing your civil rights. Our Bremerton assault attorneys have more than 50 years of collective experience that they're ready to use in developing your criminal defense. We will first seek to have your assault charges dismissed, but if we can't then we will work hard to minimize the damage a conviction can cause. If we feel as though you are being treated unfairly, we aren't afraid to take your case all the way to trial.
The Stakes are High so Contact our Law Office for a Free Consultation
Whether you or someone you love is accused of assault, now is the time to take action and speak with a lawyer about your options. Our Bremerton assault lawyers offer a free consultation, so you can arm yourself with the facts before making decisions that could very well have an impact on the rest of your life.
We fight for our clients while protecting their Constitutional rights, and we never back down. If you're eager to resolve your assault case, contact our law office today and find out how we can help you take the first step.