Kirkland Criminal Defense Attorneys
Have You Found Yourself Charged With A Crime? Our Kirkland Criminal Lawyers Are Here To Help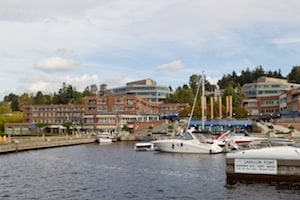 Being charged with a crime here in the State of Washington should be treated with the utmost seriousness and urgency. If you are convicted, you will be facing repercussions that could dramatically affect your life in numerous ways. Criminal Laws in Washington State are complex. They can be hard to understand, and the severity of the various crimes makes it difficult to know just what kind of punishments you are facing.
These punishments could be jail or prison time, no contact orders, probation, expensive fines, the loss of your driver's license, and a permanent criminal record. This record can make it hard to function in your daily life. Finding yourself arrested or incarcerated for any crime is embarrassing, and can bring pain to your family, damage your reputation, and alter your life path.
If you are presently facing a criminal charge in Washington State, the experienced Kirkland criminal defense lawyers at the Law Office of Jason S. Newcombe can help. It requires hard work, dedication, and professional legal guidance to meet this challenge head on. Above everything, you have legal rights that you must insure are protected.
Whether you are innocent of the charges you're facing, or you are willing to admit your fault in a plea for leniency, taking the first step is often the hardest thing to do. Our Kirkland criminal attorneys urge you to obtain professional legal representation with no delay, particularly if you're charged with a serious crime or have prior convictions. You may be facing some of the most significant decisions you will ever have to make, but trustworthy legal counsel will make this process easier to handle.
Some people mistakenly think their case will be dismissed once they explain the situation to the judge. Unfortunately, the criminal justice system does not work like this, so the only way to guarantee you'll be able to tell your side of the story is with help from our experienced Kirkland criminal lawyers who will act as your advocate with the court.
Others may believe that a willingness to enter a guilty plea will resolve their case much quicker, but this could backfire in numerous ways. Before you speak with any authorities it is vital that you have reliable legal representative, because anything you say could be used against you. In any criminal defense situation, our Kirkland lawyers offer a free consultation. Contact us today and take that first step.
Our Kirkland Criminal Defense Attorneys Handle Both Misdemeanor And Felony Crimes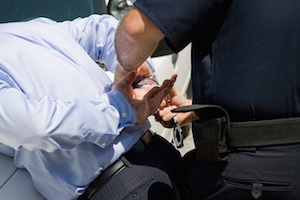 Our Kirkland criminal lawyers are very familiar with all the laws that govern misdemeanors, felonies, and infractions. Criminal charges can differ from case to case depending on the severity of the crime, so please review the following information.
Get More Information As Well As A Free Consultation From Our Kirkland Criminal Attorneys
The outcome of a criminal charge you are facing in Washington State will likely affect you and your loved ones for many years to come. Most of our Kirkland clients that need representation for criminal offenses have never been accused of a crime before, and are very eager to put the whole ordeal behind them and move on with their life.
Our Kirkland criminal defense attorneys view you as a person, not a criminal. Our job is to offer you dependable and trustworthy legal counsel to help you make the tough choices that could have a huge impact on your life. Depending on your situation and the details of your alleged crime, our Kirkland criminal defense lawyers may take your case all the way to trial, pursue a plea agreement, or aggressively defend your freedom, if you are innocent of the charges.
Our Kirkland Criminal Lawyers Are Prepared To Help You Take The Next Step
Our professional team of Kirkland criminal attorneys has over thirty years of combined legal experience. We have handled numerous criminal cases for Kirkland residents in need of legal assistance, so let us help you take your first step toward the protection of your freedom. We are very knowledgeable and proficient Kirkland criminal defense attorneys who want to protect your legal rights and act as your trusted advisor throughout the process.
If you have been charged with an infraction, misdemeanor, or felony crime, please contact one of our Kirkland criminal defense lawyers and enjoy the benefits of professional legal representation. If you are worried about the cost of our legal fees, please note that our Kirkland lawyers offer convenient payment plans that acknowledge individual budgetary limits. This means that you don't have to sacrifice the quality of your legal representation and can fully enjoy the benefits of working with a fully qualified Washington State litigator.
Taking the next step is never easy because being charged with any crime in Kirkland can leave you feeling bewildered, and full of anxiety when you think about the possibility of prison time, losing your job, or even the breakup of your family. However, now is not the time to let your emotions get the better of you.
Our compassionate approach to legal representation means that you can trust your Kirkland lawyer implicitly. As you navigate the complex legal waters of the Washington State justice system, you may feel overwhelmed, as though you are just a tiny cog in some uncontrollable machine. We are here to help you overcome these emotions so that you can face your criminal charges responsibly and give yourself the best chance at successfully resolving your case.
If you're ready to take the next step, contact a Kirkland criminal attorney today and let us show you a path toward a better future.