Harassment in Kirkland
Our Harassment Attorneys In Kirkland Understand The Law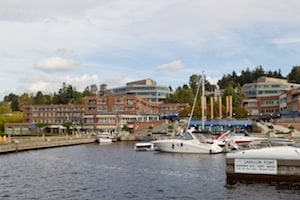 Threatening violence against another person is the definition of criminal harassment. This charge often accompanies in-home domestic violence situations. However, it could also apply to situations in the workplace, or even elsewhere. Harassment may also be charged if someone threatens to damage another person's property, their mental security, or threatens to restrain them in some way.
In Kirkland criminal cases involving harassment, the prosecutor is required to prove that the alleged victim believed the threat against them was real and would be carried out in full. Seek help from the Kirkland harassment lawyers at the Law Office of Jason S. Newcombe if you've been charged with this crime. By doing so, you will start getting reliable information about the law and how it could help or hurt you. The punishments you could face and the lasting damage to your life could be severe if you end up being convicted of any harassment crime.
With more than 20 years of combined criminal experience, our Kirkland harassment attorneys are skilled at handling all different types of harassment cases. In Washington State, harassment is a gross misdemeanor. A conviction for this crime could land you in jail for up to a year and incur fines totaling $5,000. The devastating impacts of a harassment conviction should be avoided at all cost, because the damage to your life could prove disastrous. This is why your lawyer will thoroughly investigate your case and work with you to build a firm defense.
Call Today To Receive A Free Consultation With One Of Our Experienced Kirkland Harassment Lawyers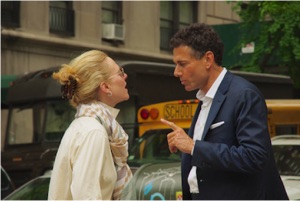 If you've been charged with harassment in Kirkland, you likely have questions about the law and how it applies to your situation. Start getting the answers you need today by contacting one of our Kirkland harassment attorneys for a free consultation. Without cost, you can start getting reliable answers about the potential outcomes of your case.
Our legal team wants to earn your trust by fighting to minimize the penalties associated with a conviction for harassment. Depending on your particular circumstances, we may be able to have your charges dismissed, but we will first have to review the details of your case. Our Kirkland harassment lawyers will help you make decisions based on the law, offering reliable legal counsel designed to help you resolve your case in a timely and positive manner.
Set up your own private consultation with one of our Kirkland legal professionals by contacting our law office today. There is no obligation whatsoever and your initial consultation is entirely free. Our criminal lawyers will explore all of your legal options so that we can develop a complete defense strategy that works for you. You should never underestimate the potential damage harassment charges can cause, so let us help you today by answering your most important questions.
If you're worried about the cost of our legal fees as we handle your harassment case, we can discuss possible payment plan options that accomodate your budget. You should never make sacrifices when it comes to your freedom, because a conviction in any Kirkland harassment case will likely be devastating.
With decades of combined legal experience working on your behalf, our Kirkland harassment lawyers are ready to help you take the next step. Contact our law office