Home Foreclosure
Need to stop your Washington State home foreclosure quickly?
Foreclosure is a process that a mortgage company uses to force the sale of a house when a borrower fails to make payments. Most people in Washington go through non-judicial foreclosure, which is a faster process than judicial foreclosure but still offers many protections.
In non-judicial foreclosure, the mortgage company must send out a notice of default and cannot have the property sold sooner than 120 from the date of the notice. Recent legislation gives homeowners additional protection. The mortgage company must also offer the homeowner a chance to go to a meeting and to mediation before the notice of default goes out. If you are behind on home payments and want to stay in the home, you should respond to the letter offering a meeting right away to slow down the foreclosure process. Later you should ask for mediation, which has to be done through an attorney or certified housing counselor.
If you qualify, we can help.
Both Chapter 7 and Chapter 13 bankruptcy can help when a debtor is facing a foreclosure, though only a Chapter 13 offers a plan to get caught up on arrears. Both will stop a foreclosure sale but in a Chapter 7, if the debtor does not catch up on the arrears, the mortgage company will be able to resume the foreclosure in as little as a month. In either Chapter 7 or Chapter 13, the bankruptcy can offer a debtor some breathing space to make a mortgage modification easier, though bankruptcy law offers no way of forcing a mortgage company to go through a modification.
Bankruptcy helps with mortgage payments because it frees up a household's cash flow by eliminating debts like credit card debt, payday loans or medical debt. It allows a debtor to surrender a car he or she cannot afford to concentrate on a mortgage.
A mortgage is a "lien" on the house, which means the creditor has a legal right to the house if the debt goes unpaid. The mortgage company must go through a foreclosure process to obtain title to the house. Some creditors can sue a homeowner and place a "judgment lien" on a house after obtaining a judgment in court.
Talk to a Chapter 13 bankruptcy lawyer today.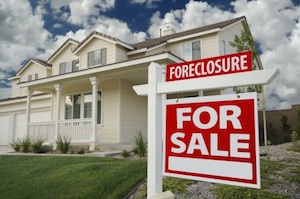 Judgment liens cannot foreclose and can be eliminated in bankruptcy if there's not enough equity to cover them. Without specific authority to "avoid a lien", the lien will survive bankruptcy. First mortgages always survive bankruptcy. Second mortgages can be avoided only in a Chapter 13 and only when there is no equity in the house to attach them to (the value of the house is less than the balance of the first mortgage).
Homeowners Associations (HOA) can foreclose for unpaid dues. A bankruptcy can eliminate past HOA dues at the time of filing, but the HOA can put a lien on the house. In a Chapter 7, the homeowner can surrender the house and walk away from the back HOA dues, but if he or she is still on the title, the current HOA payments must be made. A Chapter 13 offers a way to catch up on back HOA dues just like it does for a mortgage.
A Washington Chapter 13 bankruptcy does not offer a way to lower the principle or monthly payments of the first mortgage. It allows a homeowner to catch up on the amount that is behind over five years while making the current monthly payments.
As long as a homeowner can do this, the mortgage company has to go along with the Chapter 13 plan. In this way, it offers more certainty than the modification process, even if it doesn't result in a lower monthly payment. However, a homeowner can try a Chapter 13 plan and still look into a modification.
To find out if you can save your home through bankruptcy, give us a call. Our experienced Washington state bankruptcy attorneys would be glad to answer your questions and help you find peace of mind.