Everett Bankruptcy Lawyers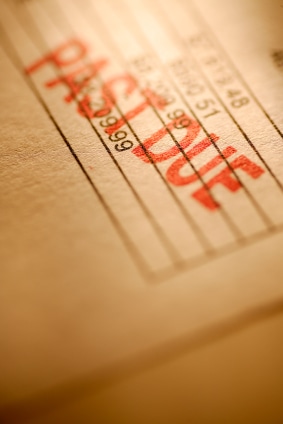 If you are trapped under a seemingly insurmountable amount of debt in Everett, Washington, bankruptcy may offer a relatively easy way to start over.
Most people consider every other option before choosing bankruptcy. However, sometimes waiting too long can be a big mistake, especially if people deprive themselves or their families of necessities or drain a retirement account, only to end up filing bankruptcy anyway. The idea of bankruptcy is to allow someone to get back to a normal cash flow, preserve their financial future of themselves and their children, and go forward with productive lives. It's good policy to let the creditors know where they stand, give them a fair, legal way to share money (if there is any to be had at all) while giving the borrower a way to continue a dignified and productive life.
Bankruptcy law recognizes that people require certain necessities: health care, transportation and retirement plans, for example. It gives a way to protect these necessities by eliminating debt and bill payments while allowing people to keep most of their property.
By contacting a bankruptcy attorney, people who have too much debt suddenly feel a great relief. They know that some bills will go away forever, and can stop making those payments as soon as they have made the decision to file bankruptcy. As soon as the case is filed, creditors have to stop harassing phone calls, repossessions, garnishments, foreclosures, repossessions–all attempts to collect debt have to stop immediately. The bankruptcy court goes through a process of examining how much income and property a debtor has and determining how much, if anything, creditors receive.
The end result of a bankruptcy is called a discharge. The discharge basically cancels debt. It is an injunction against creditors ever trying to collect a debt again. Some debt can not be discharged, such as some back taxes, student loans, parking and speeding tickets and domestic support obligations such as child support and alimony.
For specific information on bankruptcy in Everett, visit our bankruptcy question pages:
Chapter 7 Bankruptcy
There are two types of bankruptcy for most consumers. The easiest form of bankruptcy is called Chapter 7. If creditors receive payments in a Chapter 7, it is from selling property and dividing the money up among them. Most people who file a Chapter 7 bankruptcy do not lose any property, though. Bankruptcy law sets out exemptions that protect property from being taken during the bankruptcy process. These exemptions exist so people who file bankruptcy can get a fresh start by discharging debt while keeping the property necessary to go forward in life. There are different exemptions for different kinds of property. Retirement plans are 100% exempt. There are generous exemptions for homes, cars, personal belongings and many other types of important property. In Washington state, you can choose between the state's exemptions and the federal exemptions, which provides a lot of flexibility for protecting property.
In a Chapter 7, a trustee is appointed to the case. Most people who file Chapter 7 only go to one hearing with the trustee about 30 days after the case is filed, called a meeting of creditors. Creditors usually do not appear. The trustee takes sworn testimony from the debtor to verify the documents that have been filed in the case. The trustee also reviews bank statements, tax returns and pay stubs and compares them to the documents in the case. The trustee may have some follow up questions for a complete understanding of the situation and may investigate whether any property could be sold for creditors. In most cases, there is no property available for the creditors and no other hearings that the debtor has to attend. Because a Chapter 7 allows a lot of debt to be discharged with no payment, people with higher incomes may not qualify. One of the bankruptcy forms that must be filled out is a means test. A higher than average incomes is tested against expenses.
If there is income available to creditors after deducting expenses, then the debtor may have to file for Chapter 13 bankruptcy.
Chapter 13 Bankruptcy
Chapter 13 bankruptcy involves a 3 to 5 year plan to pay creditors. Creditors are paid according to the debtors ability to pay. In some Chapter 13 filings, unsecured creditors (such as credit cards, medical bills or payday loans) get nothing. But, they can receive up to 100 percent of what is owed. Even if they receive 100 percent, Chapter 13 offers and orderly way of getting out of debt. Unlike debt consolidation programs, Chapter 13 plans include all debt such as mortgage arrears, car loans, taxes, back child support–basically all debt. It allows home owners to save their homes from foreclosure by catching up on mortgage arrears over five years. It can reduce the monthly payment of a car by lowering the overall amount paid or spreading the payments over a longer term.
In general, the Chapter 13 offers more flexibility in keeping property and paying some debts than a Chapter 7, but it takes longer and is more complex.