Bankruptcy and Your Possessions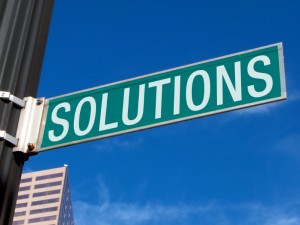 For many people in Everett, Washington, the idea of filing bankruptcy means losing all your possessions. The truth is that the law is crafted to allow people who file bankruptcy to keep the important possessions in their lives. Because the purpose of bankruptcy is to give someone a financial fresh start, there are protections for possession to give people who file bankruptcy a clean slate.
The laws that cover the protection of property in bankruptcy are called exemptions. These laws specify how much of a certain type of property is exempt from being taken to pay creditors. There are specific exemptions for equity in a home, automobiles, household goods, retirement plans and a general "wildcard" exemption, to name a few examples. In Washington, you can choose either state of federal exemptions, though you can not use state for some property and federal for others – you must choose one or the other for all property.
Because Washington allows a much larger homestead exemption ($125,000) and the federal law allows a much bigger wildcard exemption ($11,975), to name a couple big differences, it's important to talk to a lawyer to choose which laws to use to make sure you protect the most property possible. Under both federal and state law, retirement plans are totally exempt. The wildcard can be stacked on top of other exemptions, such as the car exemption. Under federal exemptions over $15,000 can be used to protect a car. Of course, if money is still owed on a car, that amount would be deducted from the value of the car before any money is considered available to creditors.
In a Chapter 7, the only way creditor gets paid is by taking property to sell for creditors (subject to exemptions). If the exemptions don't cover all the assets, a debtor can offer the trustee cash to keep the property. For instance, if the debtor has a car worth $10,000 but only enough exemptions to cover $5,000, it may be possible to offer the trustee a little less than $5,000 in cash to settle it. That way the trustee does not have to go through the effort of selling the car and can just distribute the cash to the creditors.
Another way of protecting assets not covered by exemptions would be to file a Chapter 13. In the example, where there is $5,000 of the car's value that is not protected, a debtor could pay the $5,000 over five years instead of losing the car.
Chapter 13 allows creditors to keep property in other ways. Houses can be saved from foreclosure in a Chapter 13 play by allowing the debtor to catch up on back payments over five years. Car loans can be consolidated with other debt and the monthly payments reduced. In either Chapter 7 or Chapter 13, cash flow is improved so monthly payments on certain possessions can be made.
If you are making monthly payments on a car, house or big ticket item like electronics of furniture, the creditor has a "lien" on the property. The lien survives bankruptcy. To keep the property in a Chapter 7, the loan just needs to be paid.
Some liens on homes can be removed in bankruptcy. Judgment liens can be eliminated in either kind of bankruptcy. Second mortgages can be eliminated in Chapter 13s if the balance of the first mortgage is more than the value of the house.