Everett
Everett Attorneys
At the Law Office of Jason S. Newcombe, our attorneys have more than half a century of combined experience. We can help you deal with this important matter, and will work diligently to achieve the best end result possible. Washington law is often complicated, but our Everett lawyers will help you understand how these laws apply to your situation so that you can make the best possible decisions regarding your case's outcome.
Our Washington State attorneys handle these areas of the law:
There are a number of events in life that require professional legal assistance from a qualified attorney. Due to the deeply personal nature of these events, it's important to retain a lawyer that you trust will serve your interests.
Our approach to legal representation is based upon compassion. Most of our clients have never been in trouble with the law, and quickly find themselves overwhelmed and filled with worry about the outcome of their case. We understand your concerns and are always available to meet your needs an answer your questions.
If you or a loved one is facing any of these serious legal matters, contact one of our Everett lawyers today for a free evaluation of your case. We won't pressure you in any way. Our goal is to answer your questions and help you decide whether you need our level of representation. If you choose to retain a professional litigator from our law office, we will aggressively pursue your interests, protect your legal rights, and do everything we can to resolve your case.
What do the best Everett lawyers say about hiring an attorney? They all agree that you should select someone that you implicitly trust. We urge you to talk to multiple attorneys about your situation, and pay attention to what they say so that you can make the best selection. If you do choose one of our Washington State attorneys, they will act as your personal advocate with the court and pursue a fair resolution to your case.
Everett, Washington is a great place to live, but it's important you understand the law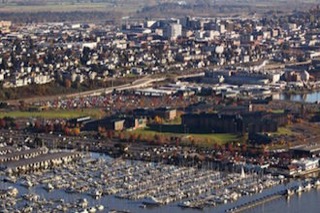 If you're searching for a lawyer, it's quite likely you've never had to seek legal representation before now. Whether you're considering a divorce, in trouble with the law, or looking for a way to get out of debt via bankruptcy, sometimes life takes an unexpected turn leaving you with no other choice than to enter a courtroom.
Everett, Washington is the 7th largest city in the state, with a population of over 100,000 people. The Historic District, waterfront, and proximity to Downtown Seattle makes Everett a great place to live and enjoy the mild climate. Not only does Everett boast a thriving economy, it is also steadily growing and expanding.
If you're a resident, business owner, or thinking about moving to the area, check out the Everett Chamber of Commerce website to learn more about opportunities and local business. There are numerous other online resources for locals and tourists interested in Everett and surrounding region.
If you're a resident of Everett, then you already know that it's a great place to live and raise a family. Seeing as how you're on this page, you are also in need of some legal guidance. Our Snohomish County lawyers are ready to help you address any legal issue you may be facing, but the following links may help you get some background information about the law and Washington's courts.
Minor crimes and traffic tickets are usually handled in the Everett Municipal Court. More serious crimes, divorces, bankruptcies, and some DUI cases will be heard in the Snohomish County District Court or Snohomish County Superior Court.
Undoubtedly, you are eager to put legal issues behind you and move on with your life. Keep in mind that patience in dealing with legal matters will usually work to your benefit. Our Snohomish County lawyers have handled hundreds of cases, and we typically know the "value" of a case once we have all of the facts. Sometimes it takes patience, or even going to court, to obtain the full value of a case, but we are never impatient when it comes to representing our clients. We also want you to get the best possible outcome. So we urge you to exercise the same level of patience.
When you work with one of our Everett attorneys, you never have to worry whether they're doing all they can to protect your legal rights.
The information presented on this page was written to help you establish a foundation of legal knowledge pertaining to your situation. Scroll down to the section that provides information about the legal arena you're stepping into. Once you understand the basics, contact our law office in Everett, and let us help you take the next step.
We will protect your interests and aggressively pursue justice on your behalf.
Crime, Everett, and You
Everett is in Snohomish County, and it's proximity to so many wonderful places in Washington State, make it a popular place to live. Not only can you drive to Seattle for a taste of the big city, you can also drive to many incredible outdoor locations for hiking, fishing, boating, and just about anything else you can think of. Best of all, Everett still retains the atmosphere of a much smaller community, which is important in such a rapidly growing region.
Not too long ago, Everett's crime rate was quite a bit higher than it is currently. However, it's still higher than the national average in some key areas. Like most cities, there are parts of Everett where crime is worse than in others. This crime mapping website created by Snohomish County shows where crimes are actually happening in Everett, and it can be a helpful tool to know what places to avoid.
Still, improvement is good, and it likely has to do with the regions ever-increasing quality of life, employment, and other factors. Bankruptcies and divorces are also decreasing in Western Washington on the whole, and this is also likely due to a better quality of life for the average resident.
When the housing crisis was impacting the entire country, Everett wasn't immune. However, a rebounding market has quickly made residential and commercial space in high demand, with prices skyrocketing in some areas. As the economy grows, so do people's ability to get the most out of their life, whether that be on a camping trip to the Olympic Coast or a trip to Seattle to visit the aquarium.
As local attorneys, we have seen how the ebb and flow of prosperity affects hard-working people. In 2009, we were inundated with bankruptcy cases from people who were just trying to save their homes. Today, we see a mix of cases and eagerly do whatever we can to help people who find themselves facing a legal matter with little knowledge of how to handle it.
This story about a recently foiled school shooting plot underscores that crime is a part of our daily life that we can't avoid. But for every person who deservedly goes to jail there are other people who either made a mistake, or are entirely innocent of the charges against them. This is why criminal law exists, and your rights are just as important as any other persons living in Everett.
Our attorneys are ready to help you with situations involving divorce, criminal law, bankruptcy, traffic tickets, and DUI. Contact us today for a free consultation and make sure your legal rights are protected.