Everett
You're here because you're dealing with a difficult legal problem. You want to get back to your life, and you're looking for answers.
We're here to help you.
At the Law Offices of Jason S. Newcombe, located in Everett, Washington, our attorneys believe that nothing is more important than serving our clients. We can help you solve your legal problem, whether you are dealing with:
We are dedicated, experienced attorneys who will work hard to achieve the best possible solution for your case. The attorneys at our firm have the years of experience and knowledge needed to help you solve your problems effectively.
We promise to provide the highest quality of legal representation at rates that you can afford. Because we know that legal expenses are a cause for concern for many people, we are committed to being cost-effective.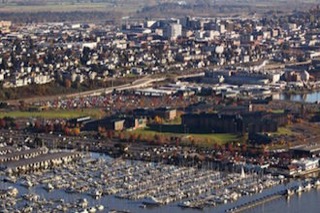 From our office in Everett, we help clients just like you. Our firm is here to guide you through every part of the legal process with experience and understanding.
You can count on us to do everything we can to give you the outcome you deserve in your case. Call our Everett office today or request an appointment to learn how we can help you.