DUI
Washington DUI Lawyers Defending Your Legal Rights
Were you or a loved one recently pulled over and arrested for drunk driving in Washington? If so, it's very important that you speak with a knowledgeable DUI attorney from our team today.
Our drunk driving lawyers understand how frustrating it can be to face a serious criminal charge like a DUI/DWI. Many of our clients are usually scared and confused when they initially contact our office. They usually inform us of what happened to their friends and family members who were charged with a DUI. While it may give you solace to seek guidance from someone who has actually been charged with drunk driving, this can be a bad idea.
Every Washington DUI/DWI case is unique. What happened in your loved ones case may not happen in yours. That's why it's important to speak with a Washington DUI lawyer who has the skills, experience, and knowledge to help you contest your drunk driving charge.
There are many factors that will determine how your DUI/DWI case will be resolved. One of those factors includes the reason for your arrest. In Washington, a police officer can arrest you if he had any suspicion to believe you were driving under the influence of alcohol or other drugs.
Our DUI lawyers will aggressively fight to determine if the arresting police officer had probable cause to pull you over. Some reasons that may have led to your arrest include:
Smell of alcohol or other drugs
Slurred speech
Failed sobriety tests
Failed breathalyzer test
Physical control of your vehicle
While most of these actions are associated with drunk driving, not everyone who performs these actions is actually drunk at the time of their arrest. There are many other factors that will determine how your DUI/DWI case will be handled in court. That's why we take an aggressive approach to help the prosecutors understand what really happened the night that you were pulled over and arrested for drunk driving.
Don't speak to anyone about your DUI charge until you hire a DUI attorney.
Immediately after your arrest, it's in your best interests to call an attorney. In most cases, the arresting police officer and other law enforcement officials will try to ask you questions that can be used to incriminate you in court. At the time of your arrest, your Miranda rights should have been read to you. One of those Miranda rights states you have the right to remain silent. We highly recommend that you take advantage of those rights and don't speak to law enforcement personnel or anyone else until you call a lawyer to discuss your case.
Why You Shouldn't Plead Guilty to a DUI Charge
Many drunk driving offenders accept a plea bargain or plead guilty after being charged with a DUI. They feel that there is no hope. While it may be appealing for them to plead guilty and move on with their lives, they don't realize they are doing more harm than good. A DUI conviction can lead to:
Expensive fees and fines
Mandatory jail time
Restricted travel to Canada
License suspension/revocation
And much more
In addition to paying expensive fines and losing your freedom, a DUI conviction may also affect your ability to get a job or lease an apartment in some cases. That's why it's important to hire a Washington DUI attorney who will provide you with the necessary guidance you need to challenge your charge.
Don't lose your freedom because of DUI charge! Speak with a skilled Washington DUI attorney today.
The support, knowledge, and guidance of a DUI attorney can make all the difference in how your charge is handled. Our drunk driving lawyers have decades of combined experience successfully challenging hundreds of complex cases throughout Washington. When you hire us, you can feel confident knowing that we will be in your corner every step of the way.
Depending on your unique situation, we will review some or all of the following aspects of your case:
The reputation of the state prosecutors handling your case
The reputation of the arresting police officer
The accuracy of your blood test
The amount of alcohol in your system at the time of arrest
The events that happened before your arrest
Our firm will aggressively fight to protect your legal rights.
Whether you need help saving your license or you need a strong criminal defense team to fight for your legal rights, our drunk driving attorneys will be at your side. You can feel confident knowing that:
We will tirelessly fight to negotiate fair resolutions with prosecutors on your behalf
We will be prepared to set you for trial if necessary
We will tirelessly fight to protect your legal rights
Many of our clients have benefited from having our competent Washington State DUI attorneys in their corner. We have successfully challenged many of our clients DUI/DWI charge(s) and the outcome has resulted in:
Reduced charge(s)
Case dismissal
Legally driving residents
Caring Washington DUI Attorneys in Your Corner
At the Law Offices of Jason S. Newcombe, we understand how difficult it can be to face a serious DUI/DWI charge. Many of our clients tell us that they are embarrassed and ashamed; they feel like they let their family down. We understand that this can be a difficult time for you as well. That's why we will be at your side throughout your entire DUI/DWI process. From the moment you call our office to the time you go to trial, you can feel confident knowing you have a dedicated team of legal professionals who truly care about your freedom and will aggressively fight to defend your legal rights.
The impact of a DUI charge can last a lifetime. That's why it's important to speak with a knowledgeable drunk driving attorney who can help you explore your legal options. With the help of a skilled lawyer from our team, it's very possible that you may be able to minimize the impact of your consequences. We understand that you may be scared and worried about your DUI /DWI outcome. But we are here to let you know that we are in your corner. You don't have to face your DUI charge alone. Call us now and tell us what really happened the night of your DUI arrest.
DUI Attorneys Providing Aggressive Legal Representation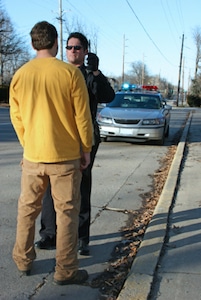 In addition to helping Washington residents resolve their DUI matters, we also provide support and aggressive legal representation for the following issues:
Felony DUI
Vehicular manslaughter
DUI
Minor DUI
Physical control
Multiple DUI offenders
Call us now to learn more about how we can help you challenge your DUI charge today! We offer low flat fees and affordable payment plans.
To learn more about DUI charges, penalties, and related offenses, visit the pages below: