DUI Charges
If You've Been Charged with a Washington State DUI, Act Today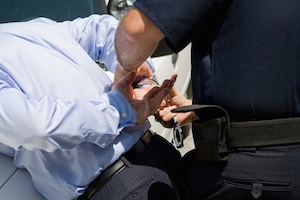 When you're arrested for a DUI, you can be left with a sense of hopelessness that is hard to overcome. Actually, this is a natural response and most people who are facing a DUI conviction go through a similar period of feeling emotionally paralyzed. There are many reasons for this reaction, not the least of which is worry about how a DUI will impact your life. However, the ramifications of a Washington DUI are largely affected by the actions you take immediately following your arrest.
Indeed, your greatest motivating force for taking quick action to resolve your situation should be a careful consideration of how the penalties associated with a DUI could affect your future. These punishments include mandatory penalties, if convicted, of jail time, fines, and losing your driving privileges. This doesn't include the intangible impacts of a DUI, such as how it will affect your family or employment.
Dealing with the prosecutor and the Washington court system are just a couple of the challenges you will have to overcome soon after a DUI arrest. You should not underestimate either. This is because prosecutors seek to punish those accused of a DUI to the fullest extent of the law, regardless of the evidence's integrity. This requires an in-depth knowledge of Washington DUI laws, and the experience needed to fully comprehend them.
When you are ready to take your first step in your own defense, you can contact our team of DUI attorneys. How your DUI case is resolved will depend largely on the actions you take right now, because our lawyers need time to investigate your case and prepare your defense.
While a DUI arrest can leave you feeling incapacitated, you must take steps to protect yourself and your legal rights. If you want to mitigate the damage a conviction would have on your life, contact one of our Washington DUI attorneys and take a proactive stance.
Our Washington DUI Lawyers Will Help You Minimize Drunk Driving Penalties
Every drunk driving offense is governed by its own set of laws, which also outline the penalties that a conviction incurs. Our drunk driving attorneys can explain more about the penalties associated with your particular offense, but there are certain basic punishments that are usually in play.
Fines - If you are convicted of a DUI, you will be fined up to $5,000. This is mandatory.
Jail - Jail is also mandatory with most drunk driving convictions. For a DUI charge, you could spend up to 364 days behind bars - just for a first conviction! We realize that staying out of jail is a huge priority for most people, and we do everything the law allows to prevent you from spending time in a cell.
Suspension of Driver's License - Also mandatory, the Washington Department of Licensing decides whether you will lose your driving privileges, and for how long. Our drunk driving lawyers make sure that you are prepared for your DOL hearing, but if you lose your license you will be required to carry SR-22 (high risk) car insurance for three years.
When you work with one of our Washington DUI lawyers, they seek to minimize the penalties you could be facing through artful negotiation and aggressive litigation. We believe that every case can be attacked to some degree, even though many aspects of your case's resolution are dependent on police reports and other important details.
Building a Defense
Fighting a DUI charge makes sense, whether you feel like you were wrongly accused and want the charges dismissed or you're hopeful that the charges can be reduced. For many, a successful outcome is simply staying out of jail or preventing their driver's license from being suspended.
However, it doesn't matter WHY you choose to defend yourself in a DUI case as much as it does HOW you go about it. The most urgent matter to address after a DUI arrest is your Washington Department of Licensing hearing. This is because you are only given 20 days from the time of your DUI arrest to request a hearing - that is less than three weeks to defend your driving privileges.
For this reason alone, we highly urge you to contact one of our DUI attorneys immediately. There is much that needs to be done to build a defense strategy in this short time frame, and your lawyer will need every minute to prepare.
Our firm will conduct an investigation that focuses on the details of your case, including police reports and certain aspects of your arrest. We can lay a foundation for a defense if there are errors in the reports that could give us a great deal of bargaining power. If the machine used to calibrate your blood alcohol level was out of compliance with legal maintenance requirements, this could also aid your DUI defense.
Resolving your case is ultimately the best reason for getting an early jump on your defense, but it also helps our attorneys in their efforts to prevent the mishandling of evidence before it can be used to protect your rights.
What Sets Our Firm Apart?
When you choose a DUI attorney, you need a combination of legal knowledge, real-world experience, and years of dedication. Your choice of lawyer is important, so you need to make sure the one you choose to represent you has the qualities that will give you the best chance for success. If this means taking the time to talk to several DUI lawyers, then it's worth the effort.
Our team of qualified legal professionals resolves HUNDREDS of drunk driving related cases every year, including complicated Minor DUI violations and the newly instituted marijuana DUI. We take every case seriously, and by acting as a barrier between you and the prosecutor, we make sure that your side of the story doesn't fall on deaf ears.
Contact Our Office Today for a Free Consultation
Even though you are undoubtedly feeling the emotional weight of a DUI arrest, now is not the time to let the stress of the situation immobilize you. You can talk to one of our DUI attorneys today, without any cost or obligation. Contact us today.
Our DUI professionals offer a free case evaluation, so that you can get some answers and start feeling better about your situation. If you choose our law firm to represent you, we will waste no time getting started on your defense and actively pursue having your DUI case dismissed or the charges reduced.