DUI in Seattle
Have You Been Charged with Drunk Driving? Our Seattle DUI Attorneys Can Help
Most individuals are familiar with DUIs. There is a great deal of media attention on this crime, clearly emphasizing its seriousness. A DUI is a gross misdemeanor, which means maximum penalty for a DUI conviction is 364 days in jail and a $5,000 fine. In a few instances, a DUI can be a Class C Felony, such has if you have four or more prior offenses in the past 10 years or have certain prior felony driving convictions on your record. A conviction will come with mandatory jail, fines, license suspension, ignition interlock device, probation, drug/alcohol treatment, and a victim impact panel!
When it comes to the jail, fines, license suspension, and ignition interlock requirement, the amount will depend on a variety of different factors, such as:
Prior DUI charges (not necessarily convictions)
Blood Alcohol Content level (was it over .15?)
Whether the breath test was refused
Whether there was a passenger under 16 in the vehicle
Whether you were under 21
In addition to facing a criminal charge as outlined above, you will also most likely be facing a Department of Licensing hearing due to the arrest. After being arrested, you normally are given a DOL hearing request form upon release. It is important to review that document. You will have 20 days from the date of arrest to request a DOL hearing. To simply request the hearing costs $375. If you fail to do so, you will lose your right to the hearing and your license will automatically be suspended. The suspension will begin 60 days from the date of arrest. The length of the suspension will depend on your history and whether you refused to provide a breath sample.
Your license suspension with the DOL is all or nothing. If you win, there will be no suspension. If you lose, you will receive the original length of the suspension. The judge cannot decide to shorten your suspension but also cannot decide to increase it. So if you decide to contest the DOL hearing, you will not be any more worse off than had you chosen not to fight it.
Contact Our Seattle DUI Attorneys for a Free Drunk Driving Case Evaluation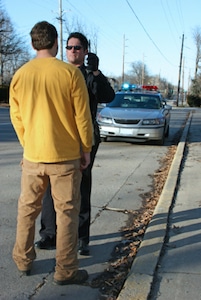 Before accepting any deal you should talk to one of our Seattle DUI lawyers about options that might exist for defending yourself against the charges entirely.
For instance, if you were pulled over without probable cause and then arrested for a Seattle DUI, there could be grounds to have your case dismissed outright. Also, if the device used during your Seattle DUI to measure your blood alcohol content was not calibrated according to proper guidelines, then this evidence against you would most likely be useless for the prosecution.
There are many other factors that could come into play which could help you defend yourself against a Seattle DUI. You can get some more information with no obligation or financial commitment by taking advantage of a free consultation with one of our experienced DUI lawyers. They will help you determine if your Seattle DUI case can be resolved, and give you much needed information so that you can proceed with confidence.
Contact us today and find out how we can help you overcome the hassle of a Seattle DUI, and aggressively defend your legal rights.