Underage DUI in Seattle
A Seattle Minor DUI Can Have Serious Consequences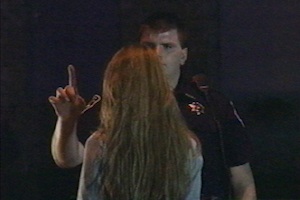 At first glance, a Seattle minor DUI might not seem like a big deal. The reality is that a conviction will result in a criminal record, which can have a detrimental impact on a young person's life for years to come. Don't take any chances with your future or that of someone you love – contact one of our Seattle minor DUI attorneys today and do everything you can to prevent acquiring a criminal record.
A Seattle minor DUI is given to persons under the age of 21 who are caught driving with a blood alcohol content of .02 or higher. You can also be charged with a minor DUI if you have any amount of marijuana THC in your system following a blood draw and toxicology analysis.
A conviction imposes discretional penalties that include fines and jail time. Under Washington State law, under age drinking and driving is a serious criminal misdemeanor that is punishable by up to 90 days in jail and a $1,000 fine. Our criminal attorneys handle all City of Seattle Municipal Court DUI cases, as well as all King County District Court DUI cases.
Our team of Seattle minor DUI lawyers is all too familiar with the severity of these charges. Every year we are contacted by young people in Seattle who plead guilty to a minor DUI charge only to realize later that this was a huge mistake.
Why? It's because a criminal record in today's job marketplace can leave a blemish on a person's character that is impossible to erase – even if it's unwarranted. Employers routinely conduct background checks on prospective employees. When they have a choice between someone with a clean record and someone with a criminal record, who do you think they are most likely to choose for a good-paying job? This means one beer, and one moment of bad judgment, could have a devastating ripple effect on a person's life many years into the future.
Our Seattle minor DUI attorneys will do everything legally possible to protect your future, and keep you from getting a criminal record, by aggressively defending your rights.
Keep Your Future Promising - Contact Our Seattle Minor DUI Lawyers for a Free Consultation
Keep in mind that there is no time to lose if you want to have the best possible chance of defending yourself against Seattle minor DUI charges. You only have 20 days after your arrest to file for an administrative hearing – 20 days to protect your driving privileges. Our team of Seattle minor DUI attorneys can help you, but we need time to thoroughly investigate your case and construct an aggressive defense strategy.
You can contact the law office of Jason S. Newcombe today and talk to one of our legal professionals via a free, no obligation initial consultation. This is a perfect chance for you to familiarize yourself with Washington State and Seattle Municipal Court law and how it applies to a minor DUI charge – with no pressure and no obligation.
If you choose to be represented by our team of Seattle minor DUI lawyers you will have decades of combined experience fighting on your behalf with a proven track record of resolving HUNDREDS of DUI cases over just the last ten years alone. Contact us today and we will help you take the next step toward a promising future.