DUI in Olympia
Why Should You Choose Our Olympia DUI Lawyers?
When it comes to a DUI crime, who you choose as your Washington drunk driving lawyer is very important. You need to retain a DUI attorney that will act as an advocate for your character in court. Your Olympia attorney should also do the hard work necessary to get you the best end result legally possible, something that requires real-world experience and professional dedication.
Our Olympia DUI attorneys take a personal interest in each and every case. Your situation deserves a unique strategy, because there is no cookie-cutter path that leads to the resolution of your case. Dealing with the emotional upheaval of an Olympia DUI is difficult for your whole family, so your lawyer should care about you, and the outcome.
Our team of dedicated Olympia DUI lawyers have decades of combined experience dealing with complex drunk driving laws and the Washington court. Experience is earned over time, and this is especially true when it comes to the law. When you retain one of our WA drunk driving lawyers, you will always be treated fairly and have your rights protected, as outlined in Washington DUI law.
Olympia DUI Penalties Can Damage Your Future
Our Olympia DUI attorneys will first identify and explain the penalties associated with your DUI crime. Staying out of jail and keeping your driver's license is obviously one of your highest priorities.
We also need to address the emotional strain caused by an Olympia DUI, because the prospect of jail time and other DUI repercussions can cause you to have problems at work, in your personal life, and even with your loved ones. These are important reasons for you to stay focused on minimizing your DUI penalties in whatever way possible.
Your first Washington State DUI conviction will incur mandatory penalties that include fines of up to $5,000, and the very real possibility of spending up to 364 days in jail. A Olympia DUI conviction will also trigger a mandatory 90-day driver's license suspension, and when your license is reinstated you will have to obtain expensive SR-22 (high risk) auto insurance and keep it viable for three years.
There are other discretionary penalties that a judge could impose, and these include alcohol and drug counseling or being required to install an interlock ignition device on your vehicle. An Olympia DUI conviction will also mean that you now have a criminal record, which is often the most damaging penalty of them all.
Different sets of penalties are associated with different Washington State drunk driving crimes, and they are not always as they appear. When you first investigate the penalties incurred for an Olympia Minor DUI conviction, they may seem less severe than that of other DUI crimes. But if you consider that a criminal record can affect a young person's ability to get a good job, rent an apartment, or get a credit card, then it's easy to see that sometimes the punishment seem to outweigh the severity of the crime.
Our team of Olympia DUI lawyers will treat your case with the urgency it demands because they understand that your future may depend on the actions you take at this moment. If you've been arrested for a DUI crime, you need to talk to one of our Olympia DUI attorneys without delay because the prosecution isn't going to wait for you to act.
Our Olympia DUI Lawyers Will Build an Aggressive Defense on Your Behalf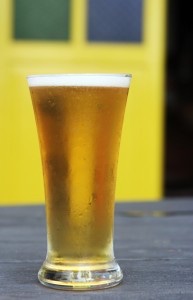 Now you have a better understanding of how DUI penalties can affect your life, but how do our Olympia DUI attorneys work to mitigate the consequences of these penalties?
If this is your first DUI arrest, you are required to appear in criminal court and arrange a hearing with the Washington Department of Licensing (DOL). At your DOL hearing you can offer up a defense, after which you will be informed whether your driver's license is suspended, and for how long. You only have 20 days from the time of your Olympia DUI arrest to request a DOL hearing, so it is vital that you talk to one of our Olympia DUI lawyers as soon as possible.
Building an aggressive defense takes time, because our Olympia DUI attorneys must conduct a an investigation to collect all pertinent evidence, which is what we will present to the court. Obviously, getting an early start creates a distinct advantage over the alternative.
One of the first items our Olympia DUI lawyers investigate when building a defense is the police reports, which outline the details involving your arrest. Inconsistencies in these reports may be useful when building a defense strategy, and there are even occasions when the facts revealed in these reports lead to a case being dismissed.
Say you were pulled over without a legitimate legal reason, and this is clearly outlined in the police report. We may then we have strong evidence that we can offer to the court for consideration. Additionally, if the blood-alcohol measuring device used to gauge your BAC was not calibrated properly, or if the device's records were out of date, then it may be possible to successfully suppress this evidence at your Olympia DUI evidentiary hearing.
As we stated before, minimizing your DUI penalties is the primary focus of our Olympia DUI attorneys. We know that you want to stay licensed and out of jail, so we continuously look for the best way to protect your reputation when faced with Olympia DUI charges.
Get Started Now With a Free Consultation
Hopefully you're now ready to take the next step, but you likely still have some questions about your particular Olympia DUI charges. Our Olympia DUI attorneys offer a free case evaluation, which is a risk-free way for you to get some honest answers about your situation, and not just random advice from a friend or the internet. Once you're armed with all of the facts, you can then make a choice about how you would like to handle your DUI case, and what kind of representation in Olympia would best suit your interests.
If you work with one of our qualified Olympia DUI lawyers, they will aggressively fight from day-one to make sure your side of the story gets told, and your interests are represented fairly.
But please remember, we don't have much time to prepare BEFORE your DOL hearing, so contact us today and take the first step toward resolving your Olympia DUI case.