Seattle
Seattle Attorneys
Our Washington lawyers handle these areas of law:
At the Law Office of Jason S. Newcombe, our goal is to help clients deal with complex legal issues by aggressively defending their interests and protecting their legal rights. The best Seattle lawyers will tell you the same thing - every case is important because every client is unique. However, achieving the best possible outcome requires diligence, hard work, and an in-depth knowledge of Washington law.
With more than 50 years of collective experience, our team of professional litigators is uniquely qualified to help you find real solutions to your legal issues. In most cases, the people we represent have never been inside of a court, or had to retain an attorney. They are also concerned about the outcome and how long it will take.
When you retain one of our experienced Washington State lawyers, they will always be available to hear your questions and concerns. Most importantly, they will aggressively fight for your interests and work toward the best possible outcome.
If you or someone you love needs help handling any of these complex legal matters, contact one of our Seattle lawyers today for an initial case evaluation. This is an opportunity for you to obtain valuable legal information from a qualified attorney without risk or obligation. If you decide to retain a lawyer from our law firm in Seattle, you will have a team of dedicated legal professionals on your side.
We urge you to take time when considering your choice of Seattle attorney. Working with a lawyer in whom you trust will ultimately make it far easier to resolve your case. Our lawyers will sometimes tell you things that you may not want to hear, but it may be something you NEED to hear. Trust in your lawyer will help you be a better listener when these times come along, and the decisions you ultimately make will better serve your personal interests.
Sometimes your life takes an unexpected turn, requiring that you seek professional legal guidance from a qualified Seattle lawyer. Trust in your attorney is vital, because these important matters are often deeply personal in nature. But how can you find a Seattle attorney who will fight to protect your interests?
Seattle, Washington, the law, the courts, and you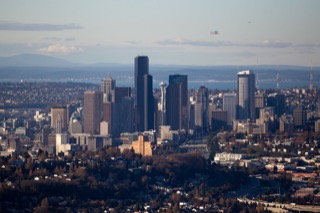 Finding a lawyer doesn't have to be a lengthy process, but it's vitally important that you work with an attorney who will fight relentlessly in pursuit of your goals. When you're faced with a situation that requires help from a Seattle lawyer, it's important that you understand how the law applies to your case. You must also be prepared for appearances in court, complex negotiations with other lawyers or prosecutors, and understand when you're getting a fair deal.
Seattle, Washington is the seat of King County, and is the largest city in Washington and the Pacific Northwest. Seattle is also one of the fastest growing cities in the country, with a strong economy and job opportunities with some of the biggest corporate names in North America.
If you would like information about opportunities in the Seattle area, be sure to check out the Chamber of Commerce website. Countless other resources are available online if you would like to know more about Seattle's history, culture, or the many opportunities for indoor and outdoor recreation.
If you live in Seattle, then you probably feel a sense of pride in your community. However, since you're on this page, you are probably facing some important personal matters that require professional assistance. Our King County lawyers can help you with matters involving divorce, bankruptcy, DUI, traffic tickets, and more serious criminal matters. Handling these situations, may require an appearance in court.
If you were issued a traffic ticket or involved in a minor crime, it's likely your case will be handled in the Seattle Municipal Court. More serious cases and matters of family law are heard in the King County District Court or King County Superior Court. Bankruptcy cases are heard in the United States Bankruptcy Court in the Western District of Washington.
Most people dealing with the machinery of the court system in Washington are eager to put the whole thing behind them and move on with their life. However, our attorneys urge clients to approach every legal matter with patience, make better decisions, and ensure that they are getting the best possible outcome. Our King County lawyers handle countless cases every year, but we are never in a hurry when it comes to representation. We urge you to approach your case with the same attitude.
Sometimes cases require artful negotiation, skillful litigation, or even a courtroom trial. We can't guarantee your case will move along quickly, but we can promise that we will do everything the law allows to get you the best deal possible. In other words, we will act as your personal advocate with the court in an effort to achieve your personal goals.
What follows is an in-depth look at each area of law practiced by our Seattle attorneys, and the laws that govern them. When you're ready to talk to a qualified attorney in King County about your situation and start getting answers, contact us for a free evaluation of your case. For now, scroll down to the section that applies to you, and find out more about Washington law.
Our attorneys are ready to help you take the next step, so contact our law office today.