Seattle Criminal Defense Attorneys
Have You Been Charged with a Crime? Our Seattle Criminal Lawyers Can Help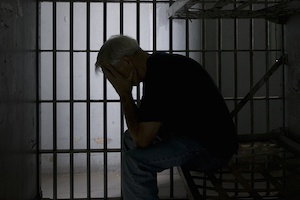 Being accused of a crime will have both immediate, and lasting, repercussions. While there are varying degrees of crimes, and punishments that go along with them, all should be taken seriously. Convictions can lead to expensive fines, jail time, probation, loss of one's driver's license, no contact orders, and far more. Then there is the emotional strain of dealing with a criminal accusation due to damage to one's reputation, job, and family life.
One fact prevails throughout virtually every criminal case: It makes sense to talk to qualified and experienced Seattle criminal defense lawyers that understand the law and how it applies to your particular circumstances.
Whether you admit your guilt, or you believe the charges against you are false, taking the first step toward resolving your case can be the most difficult. Still, contacting professional Seattle criminal attorneys as soon as possible to help guide you through the process is arguably one of the most important actions you will ever have to take.
Even if you think your innocence is obvious, you will not be able to appear before a judge and simply explain your situation with expectations that he will dismiss the case based on your word. The court system is not designed in this way, so the only way to ensure your side of the story gets told is with help from one of our Seattle criminal lawyers.
Even if you feel like there is no reason to challenge the charges against you, giving up is not in your best interests. Before taking any action, talk to one of our Seattle criminal attorneys without cost or obligation and find out what the repercussions will be when you ultimately make a decision. It's highly probable that they will provide you with valuable information that you were previously unaware of.
Our Seattle Criminal Defense Attorneys Handle Almost All Misdemeanor and Felony Cases
There are very few criminal situations that our team of Seattle criminal lawyers won't tackle. While criminal charges can be quite varied from person to person, the following is a rundown of common criminal offenses...
Our Seattle Criminal Attorneys Can Start Providing You with Answers Today
One of the most difficult aspects of dealing with criminal charges is facing an uncertain future. The majority of people have never been charged with a crime and are surprised to discover that the judicial system is often a large uncaring machine, and that they are being chewed up and spit out by the unrelenting gears.
While some Seattle criminal defense attorneys may simply tell you what you want to hear, we will always tell you what you NEED to hear, whether it's good news or bad news. When you have questions or concerns we will answer them quickly using whatever means of communication works best for you.
Most importantly, our Seattle criminal defense lawyers will match their efforts to your goals, whether you want your case to go to trial or not. Whatever the outcome, we will ensure that you are fully informed about your options and their consequences, so that you can make an educated and intelligent decision.
Experienced Seattle Criminal Lawyers are Ready to Help You Take the First Step toward Resolution
Why choose representation from our team of Seattle criminal attorneys? The Law Office of Jason S. Newcombe boasts over three decades of experience defending hard-working people from criminal charges in the Seattle area. We are a team of dedicated Seattle criminal defense attorneys that will fight for your rights and be at your side throughout every step of this difficult time in your life.
If you've been charged with a crime, now is the time to act and contact one of our Seattle criminal defense lawyers. You need someone with experience that you can trust to meet all of the important deadlines and time-sensitive issues that will need to be addressed with the court. Failure to do so will likely exacerbate your problems, and there is little a criminal attorney can do if you contact them too late.
We offer a free case evaluation, so that you can start getting some honest answers today that are based on the law. Taking the first step is often the most difficult, but when you begin to fully understand the criminal charges you're facing, you will find that the path toward resolution starts to take shape.
Contact us today and find out what our team of experienced Seattle legal professionals can do on your behalf.