King County Criminal Attorneys
Most people never expect to find themselves facing criminal accusations and the possibility of fines, jail time, and a criminal record that could follow them for the rest of their lives. Unfortunately, this is a situation that many people unexpectedly find themselves in for a variety of reasons.
Everybody makes mistakes. Being arrested can be a very stressful, traumatic experience. Our team of Washington state criminal defense attorneys understands that. We can appreciate that the arrest experience is unfamiliar to most people. You will likely have many questions, such as:
Does being arrested automatically mean I've been charged with a crime?
When should I hire an attorney?
Will I need to appear in court?
Should I defend myself for lesser charges like simple misdemeanors?
In this difficult and stressful time, it is important that you work with a criminal defense attorney that can not only answer all of your questions but walk you through the entire process of being charged.
The most important thing you can do right now is take action to protect your legal rights, your freedom and your future with help from our professional Washington criminal law lawyers. We will aggressively fight to ensure your version of the events is told and then tirelessly work to do everything possible to resolve your case favorably. Obviously, having your case dismissed is option number one for our WA State criminal lawyers but this is not always possible. However, we always pursue every option to mitigate the damage a criminal conviction can cause.
Contact our Washington State legal team today and let us help you protect your Constitutional rights as a United States citizen.
Do I Have to Go to Court? Washington State Courts Overview
Everyone charged with a crime in Washington must go to court as part of the legal process. There are four levels of court in Washington: the Supreme Court, the Court of Appeals, the superior courts, and courts of limited jurisdiction, also known as district and municipal courts. This section will focus on the latter three courts (superior, district, and municipal) as they are the three courts that will handle almost all criminal charges in King County.
Municipal Courts deal with town and/or city code violations. As a court of limited jurisdiction, municipal courts may only adjudicate non-criminal traffic citations, as well as simple misdemeanor and gross misdemeanor crimes that occur within a city's boundary. Most of the larger cities in King County, including Seattle, Issaquah, and Renton have municipal courts. Other cities like Bellevue, Shoreline, and Burien have an interlocal contract with the King County District Court to adjudicate all municipal matters.
District Courts, or "county courts" as they are commonly referred to, are also courts of limited jurisdiction. County court may preside over cases including
Anti-harassment orders
Infractions (traffic, non-traffic, and parking)
Misdemeanor and gross misdemeanor criminal cases
Domestic violence protection orders
Civil Matters
The court may also hear preliminary felony cases. The King County District Court main location is located in downtown Seattle. Because King County is the largest county in Washington state, there are several satellite locations for the district court located in Burien, Bellevue, Issaquah, Kent, Redmond, Shoreline, and Vashon.
The Superior Courts are trial courts of general jurisdiction. This means that they have the authority to consider all civil and criminal matters occurring within a county's boundary, and have exclusive jurisdiction over cases involving felonies, family law, and estate and probate issues. Superior courts also act as a court of appeals for cases from District and Municipal Courts. The King County Superior Court is located in Seattle.
Facing criminal charges is a daunting and stressful experience. Knowing if and when you have to appear in court, where that court is located, and what part of the process you're currently addressing can compound feelings of stress and anxiety. But you don't have to go through this alone. You need the help of an experienced King County criminal defense attorney. Let us help you shoulder some of the burdens so that you can begin to breathe a little easier.
Why Did I Get Arrested in King County?
Criminal cases often begin with an arrest. You may have been stopped by the police while driving or in public. For an officer to stop and detain you that officer must have reasonable suspicion that you have committed a crime, are currently committing a crime, or will soon commit a crime. A police officer must have facts to support their suspicion and the stop, they cannot detain you based solely on a "hunch" or a "gut feeling."
Not all stops will result in an arrest. The police may question you, but it's important that you know that you do not have to answer any of their questions.
An officer can arrest you if they have probable cause that you are involved in a crime. Probable cause means the officer has facts that point to you previously committing or planning to commit an offense. These facts must be made through the officer's observations, such as what they can see, hear, and smell. It also can be based on a police officer's knowledge and experiences, such as recognizing gang signs or easily purchased equipment to make drugs. Again, it cannot be based on a gut feeling or hunch.
If you have been detained by the police, it is in your best interest to seek counsel with an experienced King County criminal defense attorney. An experienced lawyer can advise you on how to proceed, and walk you through every step of the criminal process.
How Our King County Criminal Defense Attorneys Can Help You
Being charged with an indictable offense can be frightening. What does it mean for your employment? How will it affect your relationships? Will you go to jail? These are all questions that an experienced King County criminal defense attorney can help you find answers to.
Our priority is to make sure you understand everything that is happening to you. In the section below we will briefly define some common terms and charges that may apply to your case.
Arraignment- Arraignment is generally the first court appearance you'll make after you've been arrested. During the arraignment, you'll appear before a judge and they will read the charges filed against you and ask you to enter a plea.
Adjudicate- Adjudication refers to the legal process of resolving a dispute or deciding a case.
Appeal - Taking a case that has been decided in a court of inferior jurisdiction to one of superior jurisdiction, to obtain a review. In criminal cases, the defendant may appeal a guilty verdict, but the government may not appeal if a defendant is found not guilty.
Assault- Assault is a criminal charge defined by a harmful or offensive touch or even just the threat of harm being inflicted. This means that, in Washington state, you can still be charged with assault even if you never physically touched another person. Just the implied threat of violence is enough to merit a simple assault charge. Washington state law divides assault into four categories
Assault in the 1st degree is a class A felony and is commonly referred to as "assault with a deadly weapon."
Assault in the 2nd degree is a class B felony unless the crime is considered to have a sexual motivation, which would make it a class A felony.
Assault in the 3rd degree is a class C felony. It involves assault against a law enforcement officer, peace officer, nurse, physician, judicial officer, court-related employee, firefighter, transit operator, school bus driver, or anyone acting in a professional capacity.
Assault in the 4th degree, commonly called "simple" assault, is considered a gross misdemeanor. This is the most common assault charge in Washington state.
Bail- Bail is a monetary deposit that allows the defendant to get out of jail until their court date. The deposit is used as collateral to ensure the defendant will return to court for trial or any applicable court proceedings.
Bond- A bond is posted on a defendant's behalf, usually by a bail bond company, to secure his or her release.
DUI- Any charges related to impairment in a vehicle are harshly litigated in Washington. Most people know that the legal limit for your Blood Alcohol Content (BAC) is .08%, but did you know that if you refuse a breathalyzer test or test higher than .15% you can receive more severe punishment, even if it's your first offense? Our legal team is well versed in the intricacies of the DUI laws in Washington State and will fight to make sure your penalty is as negligible as possible.
Consider what Statute RCW 46.61.502 has to say about this crime:
Driving under the influence. (1) A person is guilty of driving while under the influence of intoxicating liquor, marijuana, or any drug if the person drives a vehicle within this state:
(a) And the person has, within two hours after driving, an alcohol concentration of 0.08 or higher as shown by analysis of the person's breath or blood made under RCW 46.61.506; or
(b) The person has, within two hours after driving, a THC concentration of 5.00 or higher as shown by analysis of the person's blood made under RCW 46.61.506; or
(c) While the person is under the influence of or affected by intoxicating liquor, marijuana, or any drug; or
(d) While the person is under the combined influence of or affected by intoxicating liquor, marijuana, and any drug.
Felony- Felonies are crimes that may be punishable by time in a state correctional facility, as opposed to county jail. These are the most serious criminal charges in Washington state. There are three levels of felony charges
Class A Felony- carries a sentence of up to life in prison and/or fines up to $50,000.
Class B Felony- carries a sentence of up to 10 years in prison and/or fines of up to $20,000.
Class C Felony- carries a sentence of up to 5 years in prison and/or fines of up to $10,000.
Misdemeanor- A misdemeanor is regarded as a more minor criminal offense, punishable by less than 12 months in jail. There are two categories of misdemeanors, defined by the punishments applicable to each charge.
Simple Misdemeanors are punishable by up to 90 days in jail and/or up to a $1,000 fine. Some simple misdemeanor charges include shoplifting and disorderly conduct.
Gross Misdemeanors are punishable by up to 364 days in jail and/or up to a $5,000 fine. Some examples of gross misdemeanor charges include DUI and reckless driving.
Plea- An accused defendant's formal answer to criminal charges. There are 4 ways a defendant might plead:
Guilty- Entering a guilty plea means that you admit to being responsible for the crimes you have been charged with. Entering a guilty plea negates the need for a trial, and your case will go forward directly to sentencing.
Not Guilty- Pleading "not guilty" during arraignment means that you are denying having committed the crimes you have been charged with. After pleading "not guilty," the judge will move forward with setting a date for your trial.
No Contest- A plea of "no contest" also known as nolo contendere, means that you neither admit to nor deny the charges against you. The purpose of entering a no-contest plea is often to avoid being sued civilly for essentially confessing to a crime, which is the basis of a guilty plea.
"Mute" Plea- After the judge has finished reading the charges leveled against you, and asks you how you plead, you have the right to not answer. Refusal to speak or acknowledge the charges brought against you is called a "mute" plea and is treated by the judge as a plea of not guilty.
Precedent- a judgment or decision of a court that is cited in a subsequent dispute as an example or analogy to justify deciding a similar case or point of law in the same manner.
Theft- In Washington state, theft is not burglary, and is not robbery. All three of these crimes are considered separate charges in King County. Theft is a crime that involves one person taking another person's property without his or her permission and with the intent to deprive the victim of his or her property. It can be charged as either a gross misdemeanor or a felony depending upon the monetary value of the item stolen.
These are just a few of the terms you may hear during the court process. Included in this list are several criminal charges that are commonly seen throughout King County. If you don't see your charges listed on this website, please contact our team of criminal law attorneys immediately for a case consultation. Our team has over 50 combined years of experience handling criminal court cases in Washington state, and the charges listed on this website offer only a small sample of the cases we have argued and won.
King County, Sometimes Bigger Really Is Better
With a population of over 2.2 million residents, King County is officially the most populous county in Washington State. Formed from within Thurston county, King county was officially recognized as its own county in 1852. It was originally named after then vice-president of the United States William R. King but was changed to honor civil rights activist Martin Luther King Jr. in 1986.
The biggest draw in King County is the city of Seattle, also known as the Emerald City. Famous for the Pike Place Market as well as the Space Needle and the MoPop museum, there are plenty of other wondrous things to see and do around King County if the big city isn't your idea of a good time.
If you're looking for a place to get out of the urban sprawl and commune with nature, you should take a day trip out to picturesque Snoqualmie Falls. Located between the cities of Snoqualmie and Fall City, the almost 300-foot tall waterfall is a popular destination for hikers and nature lovers.
King County is also home to many outdoor festivals, especially during the summertime. Kirkland celebrates with the Summerfest Beach Party. Part street market, part beer festival, the Summerfest Beach Party also features a kid-friendly area and live music.
If you or a loved one have been arrested for overindulging at one of King County's many local breweries, you don't have to face the consequences alone. Contact our team of Washington state criminal law attorneys so that you can remain free to enjoy all that King County has to offer.
How Do I Find the Right Criminal Defense Attorney for Me?
If you've been charged with a crime, everything is on the line including your freedom and reputation. The decision of which lawyer you choose to represent you is an incredibly important one. We encourage you to meet with several lawyers before determining who you want to speak for you. It may be one of the most important decisions you make.
As experienced criminal defense attorneys, we recognize that most clients accused of a crime are afraid of going to court, of going to jail, and of going through the entire criminal process. You need a skilled and aggressive advocate who will work tirelessly to build a strong defense on your behalf and who will seek the best results for you. Get yourself the representation that you deserve, contact our King County criminal law attorneys today for a no-cost consultation.
Experienced and aggressive King County criminal defense attorneys.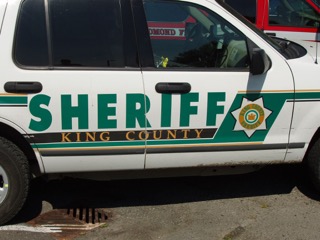 Being accused of a crime is one of the most difficult experiences that a person can have. During this stressful and complicated time, it's important to have a criminal defense attorney who you trust on your side to fight for your rights in court and ensure that you are afforded the fair trial that you deserve.
At the Law Offices of King County criminal attorney Jason S. Newcombe, our legal team understands how you're feeling – and we are here to assist you and your family in any way that we can. We are passionate about representing you fairly at trial, and we treat each of our valued clients without judgment and with all of the respect that they deserve.
When to Hire a King County Criminal Defense Lawyer
If you have been arrested or accused of a crime, it is important to speak with a King County criminal defense lawyer as soon as possible. As an accused individual, you are entitled to certain state and federal constitutional rights – including the right to consult with legal counsel before answering questions from the police.
Law enforcement officials are sometimes known to take advantage of people who are unaware of their rights, and contacting King County criminal defense attorneys ensures that you are protected. Many of our clients come to us for legal aid after they have already pleaded guilty or made self-incriminating statements to the police. Some of our clients feel they were pressured by law enforcement into accepting a resolution for their case that they did not feel comfortable with. In Washington State, reversing a plea of guilty or a resolved case can be extremely complicated and difficult – so it is essential to contact a King County criminal lawyer as soon as possible.
Why Choose Us?
The repercussions of being charged with a crime can follow you for the rest of your life. Even if you have only been accused of a misdemeanor crime, having a criminal record can interfere with your career, your driver's license, and your ability to take out a loan or find housing.
Our King County criminal defense lawyers understand the exact ramifications of your unique legal circumstances, and we're prepared to help you understand what might happen to you and how to improve your situation. Our knowledgeability in regards to the Washington State legal system helps us build a plan for you, and our experience means that we are already acquainted with the judges and prosecutors who will be trying your case. By thoroughly investigating all evidence against you, researching your case, and negotiating with the District Attorney, our King County criminal defense team will do everything possible to help reduce the charges against you or even have them dropped.
Our King County criminal defense attorneys handle many different misdemeanor, gross misdemeanor, and many felony criminal charges.
Driving-related matters - including DUI, driving with a suspended license, hit-and-run, and reckless or negligent driving
Minor issues - including possession of alcohol and minor drunk driving
Disorderly conduct
Possession of marijuana
Reckless endangerment
Protection and no-contact order violations
Theft and shoplifting
Prostitution and solicitation
Criminal trespass
Fraud and forgery
Harassment and assault (including domestic violence)
Malicious mischief (including domestic violence)
Contact us at (206) 624-3644 to learn more about how we can help you.