Bothell Criminal Attorneys
Bothell criminal lawyers who are on your side.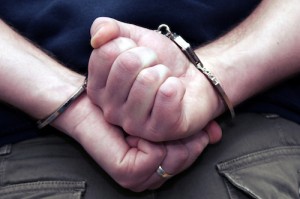 At the Law Offices of Jason S. Newcombe, we understand how difficult it is to be charged with a crime. Don't let your fear and frustration cloud your judgment – it's essential to call an experienced and reputable Bothell criminal attorney before you speak to the police in order to protect your rights and ensure a positive outcome for your case.
As a Washington State resident accused of a crime, you are entitled to a number of constitutional rights by the state and federal government. Our knowledgeable and resourceful attorneys are 100% dedicated to helping you and offering you the representation you deserve in a court of law. We know our way around the Washington legal system, and commitment to serving our clients without negative judgment sets us apart.
Why Hire a Bothell Criminal Lawyer?
If you have been accused of a crime or brought in for questioning by the police, they may try to make it seem like you have no other option but to discuss the facts of your case with them. They may use deception to convince you to make incriminating statements against yourself, and they may try to convince you to let them search your home or vehicle.
You should know that you are entitled to legal representation by Bothell criminal attorneys before you even speak to the police. Having an attorney present while you are being questioned by law enforcement prevents them from taking any liberties with your case or taking advantage of you by pressuring you to incriminate yourself. You attorney will be with you every step of the way during the process – from questioning to the courtroom and afterward. By hiring a Bothell criminal lawyer, you ensure that you will understand the charges against you, that you know what to expect during and after your trial, and that you have the tools you need to cope with the results of your case during the entire litigation process.
Our experienced Bothell criminal lawyers handle all manner of misdemeanor charges as well as many felony charges.
Driving-related matters - including DUI, driving with a suspended license, hit-and-run, and reckless or negligent driving
Minor issues - including possession of alcohol and minor drunk driving
Disorderly conduct
Possession of marijuana
Reckless endangerment
Protection and no-contact order violations
Theft and shoplifting
Prostitution and solicitation
Criminal trespass
Fraud and forgery
Harassment and assault (including domestic violence)
Malicious mischief (including domestic violence)
A Bothell Criminal Defense Team That Cares
Our criminal defense attorneys are on your side every step of the way, and we understand how difficult it is for you to be charged with a crime. We know that you might be feeling anxious and nervous about the outcome of your trial. You're probably feeling scared for you future and worried over whether you could lose your job or your driving privileges. Perhaps you're feeling ashamed and are afraid to tell your family and friends that you have been charged with a crime. Our attorneys are ready to help put your mind at ease, and we will dedicate ourselves to your case 100 percent. Contact us online to learn more about how we can help you.