Harassment in Seattle
Harassment is a Serious Charge – Get Help from Our Seattle Harassment Attorneys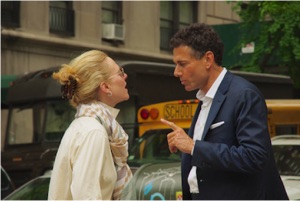 How is harassment defined by State law? Harassment is when a person makes threats of physical violence to another person, and is commonly seen in domestic violence cases when one family member threatens injure or abuse another family member. Harassment can also include threats to damage another person's property, restrain or confine another person, or commit an act that is intended to harm another person's mental safety.
The onus is on the prosecution in Seattle harassment cases to prove that the alleged victim was traumatized to the extent that they thought the threat would be carried out to its finality. Still, there is no substitute for having a qualified Seattle harassment lawyers protecting your interests and aggressively defending your rights. A Seattle harassment conviction could have a devastating effect on your future in both the short and long term.
Our Seattle harassment attorneys have represented numerous clients charged with harassment, and have the experience to ensure that you get quality legal representation from start to finish. A conviction for harassment will likely mean incurring severe penalties that could include up to a year in Seattle jail, a $5,000 fine, and acquiring a criminal record in the form of a gross misdemeanor.
Contact One of Our Seattle harassment Lawyers Today for a Confidential Consultation
It's human nature when charged with a Seattle harassment crime to feel like everyone is against you, but this is not the time to let your frustrations get the better of you. Our Seattle harassment attorneys can help, but it's vital that you give them plenty of time to investigate your case and prepare a solid legal defense.
Our goal in every Seattle harassment case is to minimize the damage as much as possible in an effort to keep your future bright, and improve relations with your family members. You should realize that you've been charged with a serious crime, but our Seattle harassment lawyers are here to listen and quickly react to protect your interests.
You can schedule a private consultation with Seattle attorney Jason S. Newcombe, or another member of our professional law firm. We will aid you in better understanding your harassment charges and outline how we might be able to aggressively defend you against the charges. So don't waste another minute - deal with your Seattle harassment case now before the situation spirals out of control.
With 30 year of collective experience, our harassment attorneys can help you protect your legal rights.