Bellevue Criminal Defense Attorneys
Facing Criminal Charges?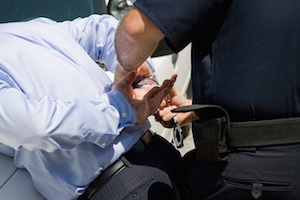 Being accused of a crime is scary, stressful, and even embarrassing. If convicted, you face extremely serious consequences that could affect the rest of your life. You could go to jail, pay harsh fines, be ordered to go on probation or undergo treatment, and lose other rights.
With so much at stake, it is important to take these charges seriously. Some people think they will be able to walk into a courtroom and simply explain to the judge how the entire situation is one big misunderstanding. Unfortunately, things are not that easy. You need an experienced attorney who will fight to protect your rights and work for the best possible solution for your case. And the sooner you call an attorney, the better. Don't wait until it's too late.
At the Law Offices of Jason S. Newcombe, we have years of experience helping people like you resolve criminal charges. Whether it is a dismissal or reduction of the charges, we will work to achieve your goals.
Contact our Bellevue office today for a free consultation with an experienced, dedicated Bellevue criminal defense attorney. We'll let you know what your options are and how we can help you through this difficult time.
To learn more about how we can help you, visit the pages below: