Bellevue Criminal Defense Attorneys
Facing Criminal Charges?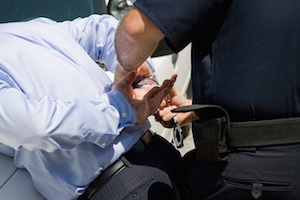 Being accused of a crime is scary, stressful, and even embarrassing. If convicted, you face extremely serious consequences that could affect the rest of your life. You could go to jail, pay harsh fines, be ordered to go on probation or undergo treatment, and lose other rights.
With so much at stake, it is important to take these charges seriously. Some people think they will be able to walk into a courtroom and simply explain to the judge how the entire situation is one big misunderstanding. Unfortunately, things are not that easy. You need an experienced attorney who will fight to protect your rights and work for the best possible solution for your case. And the sooner you call an attorney, the better. Don't wait until it's too late.
At the Law Offices of Jason S. Newcombe, we have years of experience helping people like you resolve criminal charges. Whether it is a dismissal or reduction of the charges, we will work to achieve your goals.
Contact our Bellevue office today for a free consultation with an experienced, dedicated Bellevue criminal defense attorney. We'll let you know what your options are and how we can help you through this difficult time.
Have you or a loved one been arrested and charged with a crime in Bellevue? Criminal charges in the state of Washington are no laughing matter. Punishments for criminal convictions in King County can include
Jail Time
Probation
Loss of License
Fines
Prison
Registering as a Sex Offender
One of the most important steps you can take if you require a Bellevue criminal defense lawyer is to contact us for a free case evaluation and consultation. Without hearing all the facts about your case and all the circumstances of your arrest and a full discussion of any criminal arrest and conviction history that you may have, no attorney can give you sound legal advice.
We realize that you're going through one of the most difficult times a person may ever face in their life. Getting arrested is a traumatic experience but the worry about what may happen to your or your loved one is even worse. And make no mistake, your worry is justified, especially if you've been charged with a serious crime like a felony. However, it's important to note that even a DUI or a misdemeanor theft conviction leads to serious repercussions that may cause you to lose your job, or even worse.
So what should you do now to minimize the damage?
What Our Washington Criminal Attorneys Can Do For You
By meeting with an attorney face to face and listening to their advice and recommendations about how best to proceed, you will be in a position to determine if you feel comfortable working with the lawyer. A positive attorney–client relationship is very important to achieving high levels of customer satisfaction and obtaining excellent results.
Our firm believes that an educated and informed client who understands the process and what they are facing is a client who is going to have less stress and anxiety about the criminal justice process. It is our objective to transfer this spirit of open communication and dialogue into the attorney-client relationship and be available to answer whatever questions clients may have about their case or the criminal court process. We've found that this helps make the experience of facing a criminal charge as stress-free as possible for our clients.
Call our WA State criminal law law office right now for a free consultation. You do not have to go through this alone.
Will I Have to Appear in Court? A King County Criminal Court Overview
Once you have been charged with a crime, you will need to appear in court. It is up to the state to prove its case against you. After you've been arrested, the law officer reads you your Miranda rights, which clearly states that you have the right to an attorney.
You now need proper guidance and must explore how to move forward by understanding the charges alleged, and comprehending what steps need to be taken next. An experienced King County criminal defense attorney will be able to walk you through every detail of both the specifics of your case and the Washington state court process.
The information below is a reference to assist you in gaining some preliminary knowledge of the Washington court system. It is, however, no substitute for consultation with experienced legal counsel. We encourage you to read through this website and then contact our firm immediately for a free consultation on your case.
Washington trial courts are funded and executed locally by each county or city. With a few exceptions, even courts in the same county are separately administered. Superior courts and courts of limited jurisdiction act independently of each other and hear different types of cases. This section will focus on the Municipal, District, and Superior courts as they are the three courts that will handle almost all criminal charges in Bellevue.
The municipal courts in Washington manage cases involving violations of traffic and misdemeanor ordinances that occur within the city limits of incorporated municipalities. A misdemeanor is regarded as a more minor criminal offense, punishable by less than 12 months in jail.
There are two categories of misdemeanors, defined by the punishments applicable to each charge.
Simple Misdemeanors are punishable by up to 90 days in jail and/or up to a $1,000 fine. Some simple misdemeanor charges include shoplifting and disorderly conduct.
Gross Misdemeanors are punishable by up to 364 days in jail and/or up to a $5,000 fine. Some examples of gross misdemeanor charges include DUI and reckless driving.
The district courts in Washington handle misdemeanor crime and traffic matters, small claims disputes, and other civil matters involving amounts less than $100,000. The district courts also handle felony and gross misdemeanor arraignments and conduct preliminary hearings to determine if sufficient evidence exists to hold criminals for trial in the superior court.
The King County District Court - East Division Bellevue Facility serves as both municipal and district court for Bellevue.
The Superior courts in Washington have general jurisdiction over all legal disputes. These are the courts where criminal, civil, family, and juvenile matters are generally resolved through arbitration, mediation, and bench or jury trials. Felony trials are the exclusive jurisdiction of superior courts. Felonies are crimes that may be punishable by time in a state correctional facility, as opposed to county jail. These are the most serious criminal charges in Washington state.
There are three levels of felony charges:
Class A Felony - carries a sentence of up to life in prison and/or fines up to $50,000.
Class B Felony - carries a sentence of up to 10 years in prison and/or fines of up to $20,000.
Class C Felony - carries a sentence of up to 5 years in prison and/or fines of up to $10,000.
Superior courts also handle appeals from district and municipal court cases. The King County Superior Court, located in downtown Seattle, handles all felony cases for Bellevue and the rest of King County.
You can learn more about Washington's court system through your local library or an experienced Bellevue criminal defense attorney. When you work with one of our experienced King County criminal law lawyers, you will have someone familiar with all of the courts, offering you reliable counsel every step of the way. Call our team today for a free initial consultation on your case.
How Can a Bellevue Criminal Law Attorney Help Me?
People who think they might be arrested on a criminal charge, or who have family members or friends who have been charged, have many questions about the criminal defense process, such as
When do I call a lawyer?
Will I have to appear in court?
Is there a difference between DUI and Physical Control Violations?
How can I defend myself against criminal charges?
Our Bellevue criminal defense lawyers take the time to answer questions about the process, making sure you understand all aspects of your criminal charge.
With over 50 combined years of experience in the criminal law field, our team has worked on every type of criminal charge in King County. Listed below are some examples of the charges we have fought (and won) in Bellevue.
Juvenile Crimes - Did you know that the District Attorney's Office can choose whether a young adult is charged as a juvenile or a full-fledged adult? This puts a great deal of power in the prosecutions' hands. As a society, we hope that certain youthful infractions can be seen for what they are: immature lapses of judgment. However, there are also occasions when a child or young adult is charged with a serious violation of the law, and as such they must be subjected to the criminal process. In either scenario, it is imperative that the juvenile is represented by an experienced criminal defense attorney.
Drug Charges - Drug-related charges in the State of Washington carry serious consequences. From misdemeanor possession charges to felony trafficking charges we have seen it all. Whether you're facing charges for cocaine, methamphetamines, heroin, or prescription drugs, you need an experienced drug attorney to ensure all evidence against you was properly collected. We have successfully defended clients facing a variety of charges including:
Trafficking
Drug possession (personal use, sale, paraphernalia, and intent to distribute)
Prescription Drugs
What exactly is a controlled substance? Statute RCW 69.50.401 reads:
(1) Except as authorized by this chapter, it is unlawful for any person to manufacture, deliver, or possess with intent to manufacture or deliver, a controlled substance.
(2) Any person who violates this section with respect to:
(a) A controlled substance classified in Schedule I or II which is a narcotic drug or flunitrazepam, including its salts, isomers, and salts of isomers, classified in Schedule IV, is guilty of a class B felony and upon conviction may be imprisoned for not more than ten years, or (i) fined not more than twenty-five thousand dollars if the crime involved less than two kilograms of the drug, or both such imprisonment and fine; or (ii) if the crime involved two or more kilograms of the drug, then fined not more than one hundred thousand dollars for the first two kilograms and not more than fifty dollars for each gram in excess of two kilograms, or both such imprisonment and fine;
Hit & Run - In Washington State, a Hit and Run is considered a criminal offense. If you are charged with Hit & Run, don't take it lightly. Washington state law sets forth that there are two levels of hit & run offenses
Hit & Run Unattended is the lower level of hit & run charges. When a driver collides with an unattended vehicle, they are required to immediately stop and locate the owner or leave a written note (including their name and address) in a conspicuous place if the driver cannot be located. The crime of Hit and Run of an Unattended Vehicle occurs when a driver leaves the scene without giving the owner of the vehicle their contact information. This is charged as a misdemeanor in Washington State.
Hit and Run Attended is charged as a gross misdemeanor. When a driver in Washington State strikes another vehicle that is occupied, they are required to stop immediately and provide the other driver with the following information: name, address, insurance information, and driver's license information. If a driver flees the scene and fails to stop and exchange information, it could result in a conviction of a Hit and Run of an Attended Vehicle.
DUI - It is illegal to drive under the influence of drugs or alcohol in the state of Washington. State Statute RCW 46.61.502 has this to say about driving under the influence;
(1) A person is guilty of driving while under the influence of intoxicating liquor, marijuana, or any drug if the person drives a vehicle within this state:
(a) And the person has, within two hours after driving, an alcohol concentration of 0.08 or higher as shown by analysis of the person's breath or blood made under RCW 46.61.506; or
(b) The person has, within two hours after driving, a THC concentration of 5.00 or higher as shown by analysis of the person's blood made under RCW 46.61.506; or
(c) While the person is under the influence of or affected by intoxicating liquor, marijuana, or any drug; or
(d) While the person is under the combined influence of or affected by intoxicating liquor, marijuana, and any drug.
The penalties for a DUI conviction are severe, even if it's your first offense. Fines, jail time, suspended driver's licenses, and a criminal record are all things you should avoid at all costs. An experienced Bellevue DUI lawyer can help you fight for your freedom.
Identity Theft - As we move towards a more technologically advanced society, Identity theft has made a huge leap in criminal convictions, especially in King County. It is unlawful for any person to willfully and with fraudulent intent obtain any personal identification information, debit/credit/account numbers, driver license number, or any other privileged or secure information of another person, regardless if that person be living or dead, with intent to use, sell, or allow any other person to use or sell such personal identifying information to obtain or attempt to obtain money, credit, goods, property, or service in the name of the other person without the consent of that person. If you have been accused of identity theft in Bellevue, contact our office today for immediate help.
This is by no means an exhaustive list. If you don't see your charge listed, or just want to discuss the specifics of your case, contact our team today. We understand that our work impacts your family, your freedom, and your livelihood. With so much at stake, you need to know that your Bellevue criminal defense attorney will work as hard as possible to get you the best result.
Bellevue - A Beautiful View
To the east of Seattle, across the shores of Lake Washington, lies the city of Bellevue. Often referred to as "Eastside," Bellevue has variously been characterized as an edge city, a suburb, boomburb, or satellite city. Prior to the opening of the Lake Washington Floating Bridge in 1940, Bellevue was mostly rural farmland with little development. Today, Bellevue is home to almost 150,000 residents.
The city's name is derived from the French term belle vue which translates to "beautiful view." On clear days, both the Olympic Mountains and the Cascade Mountains can be seen from the city center. Because of its mild, oceanic climate, Bellevue is a popular destination for outdoor enthusiasts.
The Bellevue Botanical Garden is a 53-acre oasis of cultivated gardens and natural wetland habitats. Visitors are welcome to take a walk through themed gardens like The Dahlia Garden, The Fuschia Garden, and The Ravine Experience, which features a 150-foot suspension bridge that allows visitors to observe local wildlife and the unique topography without disturbing the forest floor.
In September Bellevue hosts the Downtown Arts Market. This 2-day event, previously known as the 6th Street Arts Fair, features over 100 regional artisans showcasing woodwork, jewelry, sculpture, and more. If you can't make it to town for the festival, the Bellevue Arts Museum has a rotating display of exhibits that frequently features local artists. The museum also plays host to kids camps, workshops, and lectures.
It's important to stop and smell the flowers every now and then but the prison yard is not a garden. Protect your freedom with help from our professional WA State criminal law lawyers.
Why Should I Hire A Bellvue Criminal Defense Lawyer?
If you have been arrested for a crime, or if you have been contacted by the police and found that you are the subject of a criminal investigation, it can be one of the most agonizing and stressful experiences you will face. It is of the utmost importance that if you find yourself facing an arrest or a criminal investigation that you immediately contact a King County criminal defense lawyer.
A skilled and seasoned Bellevue criminal defense attorney can provide knowledgeable legal insight regarding the analysis of your case and guide you towards the best course of action to obtain a favorable resolution. With over 50 combined years of experience in the practice of criminal law, our team of Everett criminal lawyers has represented individuals in King County charged with domestic violence crimes, DUI, drug crimes, shoplifting, assault, and just about every other offense in the Washington criminal code.
If you're facing a legal battle of any size and need an experienced and qualified attorney, then please give us a call for a confidential, no-cost initial consultation.
To learn more about how we can help you, visit the pages below: