Hit & Run in Bellevue
Our Bellevue Hit And Run Attorneys Will Protect Your Legal Rights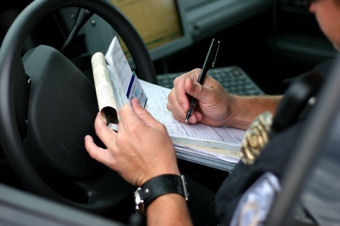 In Bellevue, you are required to stop and exchange personal information after a car crash. If you fail to do so, you can be charged with a serious hit and run crime. If convicted of hit and run, serious punishments that could have a devastating impact on your life will be enforced by the court.
The severity of a hit and run crime is gauged after the details of the accident and the actions of the accused are ascertained. If someone crashes into an unattended parked vehicle and flees the scene, they can be charged with a misdemeanor offense. If the driver flees the scene of an accident with injuries , they could be charged with a Class C felony and face a sentence of up to five years of prison time and $10,000 in fines. If someone was killed in the accident, the fines and prison time could double.
The Two Types of Hit and Run
Negligent driving first degree is a misdemeanor which means the maximum penalty is 90 days in jail and a $1,000 fine. A conviction also comes with potentially court ordered classes, probation, and administrative fees. However, a conviction will not result in a license suspension, and it is not a strike for habitual traffic offender status. Driving negligently in the first degree is when you drive negligently and endanger or are likely to endanger persons or property while exhibiting the signs of having consumed alcohol or some type of drug. This is a lesser charge than a DUI, but you can see there are some similarities.
Negligent driving second degree, instead, is an infraction. This means the only penalty you face is a $550 fine (not including what it will do to your insurance.) There is no jail or license suspension. A Neg 2 is just like a Neg 1, except alcohol or drugs are not involved. It is simply when you driving negligently and endanger or is likely to endanger persons or property. Determining whether someone drives negligently is similar to a determination of whether someone is driving recklessly. There can be a very fine line at times so you might be fortunate to be only facing a Neg 2 rather than a reckless driving charge. Similarly, maybe a Neg 2 is too harsh, and you should have only been facing a lesser type of infraction.
The last type of negligent driving is Negligent Driving second degree with a vulnerable user victim. This is very similar to a standard Neg 2 except there was a vulnerable user victim who died, or sustained either great or serious bodily harm due to the negligent driving. Vulnerable users include pedestrians, bicyclists, and motorcyclists. If you are facing this type of negligent driving, it is especially important to speak to an attorney as soon as possible. While this is not a crime, you are potentially facing a fine of up to $5,000 and a 90 day license suspension. Some of the different options to deal with this type of case are also very time sensitive, so it is not wise to wait till the last moment to speak to an attorney.
Don't take any chances with a hit and run charge in Washington State. Contact our Bellevue hit and run lawyers from the Law Office of Jason S. Newcombe, and get help from professional lawyers who understand the law.
There are often circumstances that cause a Bellevue driver to contact a hit and run lawyer. Sometimes people are willing to admit their role in the accident, but hope that some of the penalties associated with the crime can be reduced. Regardless of your circumstances, our lawyers will work diligently to resolve your case, so contact our law office today so that we can get started on your defense.
Get More Information Without Cost By Contacting Our Bellevue Hit And Run Lawyers
Hit and run crimes happen with alarming regularity, and for a variety of reasons. We've encountered situations where Bellevue motorists had no intention of breaking the law, but left the scene of an accident without taking the required legal steps. Later, they realize their mistake and decide to go to the authorities and explain the situation. If you are in this situation, we recommend retaining professional Bellevue legal counsel before speaking with the authorities, so that you can be sure your legal rights are being protected.
Sometimes drivers panic immediately following an accident and leave the scene because of an irrational emotional response. When their head clears, they realize they made a huge mistake and want to make the situation right by approaching the authorities. In every situation of this sort, it is important to speak with one of our Bellevue hit and run attorneys before reaching out to the authorities. If you aren't represented by a trained legal professional, you could say something that may then be used as evidence to prosecute you.
Automobile crashes are distressing experiences, often filled with chaos and confusion. This makes it hard for an eyewitness to accurately identify a driver that fled the scene, leading to a false accusation against someone who is innocent.
Don't let this happen to you; contact our team of our Bellevue hit and run lawyers for a cost-free consultation, and get help from a team of experienced lawyers who will defend your legal rights.