Tacoma Criminal Defense Attorneys
Get Reliable Legal Information From Our Tacoma Criminal Attorneys Today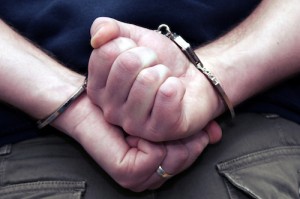 Right now, your future is uncertain, which may be the hardest part of handling a criminal charge. Most of our Tacoma clients have never been arrested, and are shocked when they find themselves being forced to deal with the complexities of the Washington judicial system.
While some Tacoma criminal defense attorneys tell you what you want to hear, we will only tell you what you NEED to hear. Sometimes we may need to tell you bad news, but this means that you are getting reliable legal counsel when it's most needed.
The Government and its agents, such as prosecutors and police, are not looking out for your future. You need a representative to fight for your rights and your best interests. The sooner you retain an attorney in the criminal proceeding process, the better it will be. In many cases, there are deadlines or potential defense avenues with time constraints. Having an attorney as soon as possible will give you a better chance at achieving a favorable outcome.
Our Tacoma criminal defense lawyers will take your case all the way to trial, if necessary, and you will always be aware of the potential consequences to your choices as we map out the variables so that you can readily understand them. When it comes time to make important choices concerning your Tacoma criminal case, you will have confidence that your choices are well informed. Some people think they will be able to walk into a courtroom and simply explain to the judge how the entire situation is one big misunderstanding. Unfortunately, things are not that easy. Even if you are correct, someone clearly does not agree with you because you are facing a criminal charge. An attorney will be able to explain your position in the best way possible while also protecting you from incriminating yourself, should you have tried to explain it yourself.
The scope of our representation will fit your needs. We understand not all people want to or can go to trial. We will work to achieve your goals in the best way possible while meeting your needs. We handle cases regularly in Tacoma and in the surrounding jurisdictions, such as Fife, Lakewood, Puyallup, Fircrest, Bonney Lake, Steilacoom, Ruston, Milton, and even Wilkinson!
Resolve Your Case With Help From Our Professional Tacoma Criminal Lawyers
Why should you retain a member of our team of Tacoma criminal attorneys? With more than three decades of combined experience handling complicated Washington legal cases, we are uniquely poised to provide you with reliable legal counsel. As dedicated Tacoma criminal defense attorneys, we will fight to defend your freedom while acting as your personal advocate with the court.
If you've been charged with any crime, contact one of our Tacoma criminal defense lawyers today. We will help you address all time-sensitive issues on schedule, and keep you informed when developments warrant your immediate attention.
Schedule a free case evaluation with one of our experienced Tacoma litigators today, and take that first step toward resolving your criminal case. Now is the time to take action and do everything in your power to minimize the damage a conviction can cause, and our lawyers are ready to help.
Do you need a criminal defense attorney in Tacoma, Washington?
Maybe you have a "simple," if embarrassing, solicitation case, or perhaps you're looking at something more serious, like a DUI or manslaughter charge. Regardless, you are undoubtedly worried about the outcome, and rightfully so. A criminal conviction of any kind will lead to swift and severe repercussions that could cause you to lose your job, your family, and lead to a lengthy prison sentence.
So what can you do right now to ensure your legal rights are protected? You need to find a criminal defense attorney who will help you do everything possible to avoid a criminal conviction. Why? Because a criminal conviction will impact you for the rest of your life.
Our Washington State Criminal Law Lawyers are Ready to Help you Avoid a Conviction
Criminal sentences may include jail or prison time, restitution to victims, probation, community service, alcohol and drug abuse counseling and treatment, loss of your driver's license, loss of your professional license, and sex offender registration.
Outside of the criminal penalties, you could also experience these obstacles:
Challenges obtaining and keeping a job
Challenges in obtaining higher education
Ineligibility for federal student loans or private financial aid
Ineligibility for or difficulty obtaining certain professional licenses
Immigration difficulties, including loss of a visa or deportation
Ineligibility to vote
Difficulty traveling internationally
If you have been accused of a crime, it's important to contact an attorney immediately to ensure that you have time to assemble the strongest possible case for your defense. A strong advocate on your side is a critical asset when you are under arrest or have been charged with a crime.
The skilled Tacoma defense attorneys on our team can help you with your legal concerns, whether they include misdemeanor or felony charges. The legal process can be stressful and cause much aggravation and hiring an experienced legal professional can lessen the discomfort of any unfortunate circumstance.
The justice system is complex, and understanding laws and regulations can be next to impossible for a regular person. Ensure that you get a favorable outcome and avoid a conviction that can change your life entirely. Hire the services of a competent lawyer who knows how to navigate the judicial process, and can help you understand the charges against you, and how your case will proceed.
This website contains a basic outline of how criminal proceedings work in Tacoma. Of course, every case is different and your proceedings may vary accordingly. Our firm offers a no-cost initial consultation to answer specific questions you may have about your charges. Contact one of our WA State criminal attorneys today to begin your journey towards freedom.
Understanding the Washington State Criminal Process
The criminal defense process will most likely be something you are very unfamiliar with. It can be very intimidating to go through the legal process by yourself, so ensuring you have the expertise of a dedicated criminal defense attorney can put your mind at ease. Here we have provided a very basic outline of how the Washington state criminal process proceeds.
Arrest - When the police contact someone they suspect is involved in criminal activity, they can arrest a person, taking them into custody, or they can issue a citation.
Custody is defined as "a formal arrest or the deprivation of freedom where a reasonable person does not feel like s/he can leave." After a person is arrested and taken into custody, the law enforcement officer is required to issue the Miranda Warning, also called Miranda Rights on many television shows and movies. Most people are familiar with some variation of the Miranda warning- "You have the right to remain silent. Anything you say can and will be used against you in a court of law. You have a right to an attorney. If you cannot afford an attorney, one will be appointed for you."
If the person is arrested, they may be held in custody until the district attorney files charges. This usually occurs within 48 hours of the initial arrest. They can also post bail and be released with a date to appear in court.
In Washington state, it is also possible for law enforcement to issue a citation. When this happens, the arresting officer will arrest, cite, and release you at the scene with an order for a court date. Citations may only happen for misdemeanor cases.
A misdemeanor is a crime punishable by less than 12 months in jail. There are two categories of misdemeanors, defined by the punishments applicable to each charge.
Simple Misdemeanors are punishable by up to 90 days in jail and/or up to a $1,000 fine. Some simple misdemeanor charges include shoplifting and solicitation.
Gross Misdemeanors are punishable by up to 364 days in jail and/or up to a $5,000 fine. Some examples of gross misdemeanor charges include DUI and reckless driving.
Arraignment - Arraignment is generally the first appearance you will make in court after being arrested and charged with a crime in Tacoma. During this hearing, the judge will read the charges brought against you, and ask you to enter your plea. If you plead "guilty" to the charges, the next steps of the process will be skipped in favor of moving directly to sentencing.
If you plead "not guilty" the judge will either set a bond or release the defendant on their own recognizance - depending on certain factors - and a trial date will be set.
Pre-Trial Hearings - At your arraignment, a pre-trial date will also be set. This allows the court to monitor the progress and resolve issues that might arise while your case is ongoing. The most common time to work out a plea deal or plea-bargain is during the pre-trial hearings.
Trial - If no plea agreement can be reached, the case will move on to the trial. Once that happens you may be given the option of choosing between a jury trial and a bench trial. A jury trial consists of six (misdemeanor and gross misdemeanor) or twelve (felony) randomly selected people from the community who will decide if you are guilty or not guilty of the crimes you have been charged with. A bench trial allows the judge to be the sole adjudicator in your case.
There are four levels of court in Washington: the Supreme Court, the Court of Appeals, the superior courts, and courts of limited jurisdiction, also known as district and municipal courts. All criminal court cases in Tacoma will be adjudicated in either the municipal, district or superior court.
Municipal Court - Deals with town and/or city code violations. As a court of limited jurisdiction, Tacoma Municipal Court may only adjudicate non-criminal parking tickets, traffic, and non-traffic infractions.
District Court - Deals with city and state code violations. The Pierce County District Court hears all misdemeanor and gross misdemeanor criminal cases including criminal traffic citations within the city limits.
Superior Court - A Superior Court may consider all civil and criminal matters occurring within a county's boundary, and has exclusive jurisdiction over cases involving felonies. A felony is a far more serious charge than a misdemeanor. The severity of the offense may determine the type of felony charge. Washington uses three different classes to categorize felony offenses;

Class A Felony is the most severe felony charge. It is punishable by up to life in a state correctional facility and/or up to a $50,000 fine. An example of a Class A felony would be first-degree murder.
Class B Felony is punishable by up to 10 years in a state correctional facility and/or up to a $20,000 fine. An example of a Class B felony would be second-degree manslaughter.
Class C Felony is punishable by up to 5 years in a state correctional facility and/or up to a $10,000 fine. An example of a Class C felony would be third-degree assault.
Superior courts also act as a court of appeals for cases from District and Municipal Courts.
Sentencing - At the conclusion of your trial, the judge or jury will declare a verdict of "guilty" or "not guilty." If you are found guilty of the criminal charges against you, the judge will assign you a sentencing hearing. Federal and state laws set the punishment for most crimes. For example, Washington State Statute RCW 69.50.401, which refers to Illegal drug possession, states the following:
(1) Except as authorized by this chapter, it is unlawful for any person to manufacture, deliver, or possess with intent to manufacture or deliver, a controlled substance.
(2) Any person who violates this section with respect to:
(a) A controlled substance classified in Schedule I or II….is guilty of a class B felony and upon conviction may be imprisoned for not more than ten years, or (i) fined not more than twenty-five thousand dollars if the crime involved less than two kilograms of the drug, or both such imprisonment and fine; or (ii) if the crime involved two or more kilograms of the drug, then fined not more than one hundred thousand dollars for the first two kilograms and not more than fifty dollars for each gram in excess of two kilograms, or both such imprisonment and fine;
With the help of a skilled Tacoma criminal law attorney, many criminal cases in Pierce County never make it to the trial phase. If you have been arrested or think you're about to be charged with a crime, contact our firm immediately. With so much on the line, you deserve a criminal defense lawyer with the integrity and experience to protect your rights under state law.
How a Tacoma Criminal Defense Attorney Can Help You
Most defendants are unaware of the exact nature of the criminal charges against them, or the possible punishment they might incur if convicted. Rely on an experienced attorney to explain what the case entails and how to come out of the situation with the minimum damage to your reputation or finances. Here are some of the practice areas where our Tacoma criminal defense lawyers can help.
DUI - Although DUI convictions come with harsh consequences, our law firm knows how to fight back. We make sure you have every available advantage when it comes to arguing your case. While every client's circumstances are different, we always provide the honest advice and aggressive representation you need as you proceed. Make no mistake, if you've been arrested for any DUI crime, you need help from one of our Washington criminal lawyers.
Assault - A conviction for a violent offense like assault may not only result in incarceration, but it could affect you long after you have served your time. You may have difficulty finding a job, securing housing, or keeping your professional license. When dealing with a serious criminal matter, time is of the essence. The sooner you engage a criminal defense lawyer, the sooner our team can begin crafting your defense.
Domestic Violence - Domestic Violence charges have far-reaching consequences. Despite traditional notions of what might be Domestic Violence (DV), you can be charged with DV in Washington regardless of whether or not you are related to the other party. For example, a physical fight with your roommate may result in a DV charge. If you or a loved one is being charged with a Domestic Violence related charge, contact our Tacoma criminal law attorneys today.
White Collar Crimes - White collar crimes include embezzlement, forgery, and fraud. Many times, people charged with white-collar crimes have no idea that what they were doing was illegal. Even if you believe you may have committed a criminal offense, you should still contact a criminal lawyer for a consultation.
Theft - Theft charges can be classified as a misdemeanor or a felony, depending on the circumstances of the case. Regardless of the charges, you should contact an attorney as soon as possible to begin working on your behalf and ensure that your rights are protected.
This is just a small selection of criminal charges our Tacoma defense attorneys have handled. If you don't see your charges listed here, or just want to discuss the specifics of your case, contact our office today for a free consultation.
Tacoma - In the Shadow of Mount Rainier
Situated between the cities of Seattle and Olympia, Tacoma is the second-largest city in the Puget Sound area and the third-largest in the state of Washington. Originally named Takhoma, Mount Rainier provides a breathtaking backdrop to this city named after the famous peak.
One of the most popular outdoor destinations in Tacoma is Point Defiance Park. Situated on over 700 acres, Point Defiance Park is one of the largest urban parks in the United States. A popular attraction at Point Defiance is the scenic Five Mile Drive, which grants visitors access to the Point Defiance Zoo & Aquarium, as well as Fort Nisqually Living History Museum, Point Defiance Marina, Owen Beach, the Gardens, and the Pagoda.
Another popular destination for visitors is the Museum of Glass. While most visitors to Western Washington are familiar with the Chihuly Garden and Glass museum in Seattle, Tacoma's Museum of Glass is a premier contemporary art museum dedicated to glass and glassmaking in the West Coast's largest and most active museum glass studio. The "Hot Shop," or glass blowing cone, is one of the most recognizable landmarks in the city.
Tacoma is also home to another popular museum, Lemay-America's Car Museum. This sprawling 165,000 square foot facility is home to an array of permanent and rotating exhibits centered around the American automobile. On any given day, the ACM has over 300 cars on display, including everything from a 1913 Daimler to the Flintmobile used in the 1994 Flintstones live-action movie.
If you have been arrested and charged with a crime in Tacoma, let our Pierce County criminal defense attorneys provide you the aggressive defense you need when your future is at risk. With so many wondrous things to see and do in Tacoma, allow us to help you keep your freedom to enjoy them.
Why Should I Hire a Tacoma Criminal Law Attorney?
You are innocent until proven guilty. Our team of Pierce County criminal defense attorneys believes that anyone accused of a crime deserves knowledgeable, effective, and dedicated legal counsel.
If you are facing misdemeanor or felony criminal charges, it is important that you get all the facts about the pertinent Washington state laws, the possible punishments, and available defenses so that you can make an informed decision.
Our philosophy is that our clients need and deserve clear answers, quick responses, and an honest assessment of how their case is likely to progress. Our attorneys have a combined 50 years of legal experience serving clients across the state of Washington. Our firm strives to give every client-focused, individualized attention with the goal of achieving the best possible outcomes for their cases. Contact our team today to begin your free consultation. Let us help you on your path to freedom.
And remember, your initial consultation is free.