Juvenile Crimes in Tacoma
If Your Child Needs Help, Our Tacoma Juvenile Crime Attorneys Are Ready To Step In
If your child has been charged with a crime in Washington, you should waste no time in contacting one of the Tacoma juvenile criminal attorneys at the Law Office of Jason S. Newcombe. Not only will their lawyer be at their side whenever an important court date arises, they will also protect their interests while seeking to minimize the repercussions of a conviction. Our Tacoma juvenile attorneys accomplish this by aggressively fighting to mitigate their punishments using every legal tool at their disposal.
Juvenile cases are handled in juvenile court and involve persons under the age of 18 who are accused of a crime. These often complicated cases put a great deal of emotional strain on the family of the accused. Our Tacoma juvenile crime lawyers are well aware of the stakes - one youthful error in judgment could result in a lifetime of consequences. Our first course of action is to seek a dismissal of the charges, and if this proves impossible we will seek to prevent your child from acquiring a criminal record. The Tacoma juvenile criminal lawyers at our law office are ready to help, so don't hesitate to contact our office today.
The Tacoma juvenile lawyers at the Law Office of Jason S. Newcombe understand that this is difficult time for your family. However, with three decades of collective experience at our disposal, we can help you understand how the law applies to your situation while aggressively defending your child's interests. From start to finish, our Tacoma juvenile crime attorneys will offer you reliable legal counsel meant to help you make difficult decisions regarding your child's criminal charges.
The quicker our Tacoma juvenile criminal attorneys get started on your case, the more time we have to work on their defense. Indeed, resolving your case quickly may help prevent the court from intervening in your parenting responsibilities, so time is of the essence.
Our Tacoma Juvenile Crime Lawyers Offer A Free Consultation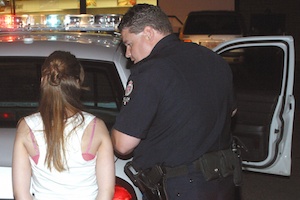 The Tacoma juvenile criminal lawyers from our law office represent Washington minors charged with crimes that include minor DUI, vandalism, racing, hit and run, drug crimes, robbery, reckless driving, burglary, and many more. When your child is arrested for a crime, you immediately begin thinking the worst, like whether they will be forced to spend time in jail or face other ramifications that could adversely affect their future.
Our Tacoma juvenile lawyers will want to speak with your child to sort out the facts. Next, we will work on a resolute defense strategy. In situations where serious crimes are involved, the prosecutor may seek to try your child as an adult, which is something your attorney will aggressively fight to avoid.
The primary intention of the juvenile court system is to rehabilitate minors, so the court may enroll your child in programs that encourage treatment. However, they could also face punishments that include detention, jail, community supervision, and probation.
Our Tacoma juvenile crime attorneys will also protect your child's rights during police questioning. Your lawyer may also request that your child be placed in a diversion program, which allows the charge to be eradicated from their permanent record after its completion, which is very appealing to most parents.
Protect your child's future with help from our Tacoma juvenile crime lawyers by contacting our law office today.