Gig Harbor Criminal Defense Lawyers
Charged With A Crime? Our Gig Harbor Criminal Attorneys Can Help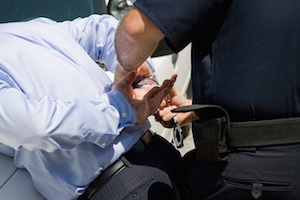 Criminal charges in the State of Washington should be treated with the utmost urgency. If you're charged with a crime and convicted, you are subject to serious repercussions that could dramatically affect your life, many of which may be mandatory. Criminal Law in Washington State is often confusing, especially when multiple charges or prior convictions come into play. The severity of a particular crime also influences the nature of the punishments associated with a conviction.
Common punishments for misdemeanors and felonies in the State of Washington often include jail or prison time, no contact orders, expensive fines, probation, a driver's license suspension, and the acquisition of a criminal record. A criminal record can make it nearly impossible to enjoy the same freedoms as someone without one, which can make it hard to find a job or rent an apartment. An arrest and incarceration is embarrassing. It can also cause your family a great deal of hardship, damage your reputation, and affect your life in countless other ways.
If you've been charged with a crime in Washington State, the experienced Gig Harbor criminal defense attorneys at the Law Office of Jason S. Newcombe are ready to help. Meeting this challenge will require hard work and professional guidance, so it's important you speak with an attorney as soon as possible. You have legal rights that we will protect while we do everything the law allows to maintain your freedom.
Gig Harbor Crime And The Courts That Hear Criminal Cases
Statistically speaking, crime in Gig Harbor is quite high, especially when compared with some other cities in Washington State. Property crimes like theft and burglary are more common than violent crimes, and Gig Harbor still sees its share of DUIs and misdemeanors.
The most serious crimes are heard in the Pierce County Superior Court. If you are required to appear in this court, we highly recommend preparing for your hearing with help from one of our professional Washington lawyers.
The Pierce County District Court hears cases involving less serious crimes, like misdemeanor offences involving assault, theft, or infractions like speeding and other traffic violations.
The Gig Harbor Municipal Court hears cases similar in nature to that of the Pierce County District Court. It's good to remember that any crime or infraction, no matter how seemingly minor, can incur detrimental repercussions that you may not have anticipated. Even a simply speeding ticket can cause your insurance rates to double or triple, and if you already have points on your driving record you may even lose your license.
Our legal team is familiar with all of these courts, and we can help you prepare your defense in an attempt to minimize the damage of a conviction. Put our experience to work for you by contacting our law office today.
You Should Never Try To Handle A Criminal Charge On Your Own
Whether you believe you are innocent of criminal charges, or admit that you played a role in the crime, taking the first step toward resolving your case is often the hardest thing to do. Most people we represent have never run afoul of the law, and are entirely unfamiliar with the court. This is why our Gig Harbor criminal lawyers urge you to obtain professional legal representation. Trying to represent yourself with no legal experience will likely fail, especially if you're charged with a serious crime or have prior convictions.
You may be facing some of the most difficult choices you'll ever have to make, which is why trustworthy legal counsel is so important. Some people think that a judge will dismiss their case once they explain their side of the story. But this is not how the criminal justice system works. The best way to have your version of the events explained is with legal guidance from our experienced Gig Harbor criminal attorneys.
We've encountered situations where a person believes that their willingness to enter a guilty plea will speed up the resolution of their case, but this plan often backfires. Before you speak with the police or prosecutor it is vital that you have reliable legal representative, even if you're entirely innocent. Remember that anything you say could be used against you in court. Our Gig Harbor attorneys offer a free consultation, so start getting answers by contacting our law office today.
Our Gig Harbor Criminal Defense Lawyers Handle Misdemeanor And Felony Cases
Our Pierce County criminal attorneys are familiar with the Washington laws that govern infractions, misdemeanors, and felonies. Criminal charges often differ from case to case, and are dependent on the severity of the crime. Please review the following information to better understand various criminal charges:
Get More Information From Our Gig Harbor Criminal Lawyers Without Cost
The outcome of your criminal charge will have a far reaching affect on your life - for better or worse. Many of our Gig Harbor clients seeking legal representation have never been accused of a crime, and are eager to put the whole ordeal behind them as fast as they can.
Our Gig Harbor criminal defense lawyers understand that you are not a criminal. Our job is to offer you trustworthy legal advice to help you make the toughest decisions you may ever face. Depending on the nature of your alleged crime, our Gig Harbor criminal defense attorneys may have to take your case all the way to trial. However, we will patiently pursue every option, including plea agreements. We know the real value of each case because we have decades of experience under our belts, and we will fight for its best possible resolution, without compromise.
Our Gig Harbor Criminal Attorneys Will Help You Take The Next Step
Our team of Gig Harbor criminal lawyers has more than thirty years of combined legal experience. We routinely handle criminal cases for Gig Harbor residents, and we can do the same for you. We believe that your choice of Gig Harbor criminal defense lawyers is vitally important, so we urge you to contact other attorneys to find the one who you think will be the best fit. Your consultation with us is free, and our goal is to answer your questions and help you better understand what we may be able to do for you.
If you've been charged with an infraction, misdemeanor, or felony crime, contact one of our Gig Harbor criminal defense attorneys and we will review your case. If you are worried about our legal fees, please note that our Gig Harbor attorneys offer convenient payment plans if you qualify. This means that you don't have to sacrifice the quality of your legal representation because you're on a budget.
Taking the first step after being charged with a crime never easy. You may be full of anxiety when you think about the possibility of prison time, the hardship on your family, or potentially losing your job. Remember that now is not the time to let your emotions get the better of you, and we are here to offer compassionate counsel at this difficult time in your life.
Our kind approach to legal representation means that we will earn your trust. As you deal with the pitfalls and hurdles of the Washington State justice system, it's natural to feel overwhelmed. Your attorney will be at your side throughout this ordeal to help you overcome these negative emotions so that you can make more reasonable decisions.
Are you ready to take the next step? If so, contact one of our qualified Gig Harbor criminal attorneys today and let us explain how we will fight to resolve your criminal case.
Crime Statistics Don't Tell The Whole Story In Gig Harbor
Whenever reviewing crime statistics in an area, it's important to understand how they are being presented. Most Gig Harbor residents would say they live in a safe town, but if this is true then why do you sometimes hear that it's got one of the highest crime rates in the state?
The truth is that statistics can appear skewed depending on how they are related to the public. This article explains this phenomenon in detail, and it shows how a nice place to live like Gig Harbor can get a bad rap.