Kirkland
Have You Been Charged With A Crime? Our Kirkland Criminal Defense Attorneys Are Ready To Help
Being charged with a crime is a serious matter. Who you choose as a criminal defense lawyer can have a dramatic impact on how your case is resolved. Whether you're facing a misdemeanor or a more serious felony charge, you need a Kirkland criminal defense lawyer; one who understands the law and will aggressively defend your interests.
If you or someone you love has been accused of a crime, you will likely have questions running through your mind that include:
Will I go to prison or jail?
Will I lose my license to drive?
Will prior criminal convictions count against me?
Will the court show any leniency if it's my first offense?
How can I prove my innocence if the charges are false?
How much will a lawyer cost me?
The Kirkland criminal defense lawyers at the law office of Jason S. Newcombe offer a free consultation, so you can start getting answers to these serious questions. Depending on the nature of your crime, you could potentially be facing significant time behind bars, expensive fines, loss of your civil rights, and a host of other penalties that could alter your life in countless negative ways.
The actions you take right now are crucial, so please don't delay. In an effort to reduce the charges against you and the punishments you face, your Kirkland lawyer may be able to work out a plea arrangement with the prosecution. They may be able to get you into a diversion program, depending on the situation. This would prevent you from obtaining a criminal record. If you maintain you are innocent, your Kirkland attorney will do everything the law allows to have your charges dropped or take your case all the way to court, if necessary.
Use our professional legal guidance to protect your future. You do not have time to lose.
Understanding Of Common Crimes In Kirkland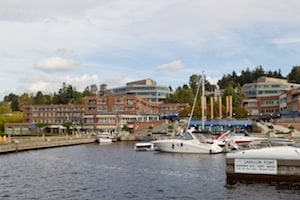 Our attorneys' extensive legal experience has familiarized them with how the court handles all sorts of criminal cases. A lot of crimes are categorized into degrees that identify the severity of the offense. Severe crimes will warrant more damaging punishments. The severity of the penalties may also be increased by prior criminal convictions. Multiple criminal charges may accompany one crime, which can also lead to more severe punishments.
But one thing is certain: You will need a realistic understanding of the charges you are facing before you can prepare your defense. The information that follows about the various crimes in Washington will be helpful as you take the first step toward resolving your case. If you have any further questions, please contact our Kirkland criminal defense lawyers and get the facts.
DUI Crimes - Driving under the influence of alcohol or drugs is a serious offense here in Washington State. You can lose your driver's license if convicted, spend time in jail, and have to pay expensive fines. You also may face discretionary penalties such as being required to use an interlock ignition device on your car or mandatory alcohol counseling. Occasionally the machines used to conduct breath tests on the motorists are faulty, so your Kirkland lawyer will take the time to investigate all the details.
Drug Crimes - You may be charged with trafficking, intent to sell, drug possession, or even for possession of drug paraphernalia. If you are found in possession of a large amount of an illegal drug, you could be facing some serious time in prison. Sometimes arrests are made because of some untrustworthy informant's false information, which is one of the things your Kirkland criminal defense lawyer will seek to determine.
Assault - Assault crimes can vary from a gross misdemeanor charge for hitting or punching another person, to a severe first-degree assault with a deadly weapon in which there were injuries. There are four degrees of assault a person could be charged with in Washington State, and each has its own set of penalties, so contact our Kirkland criminal attorneys if you have been arrested for assault.
Theft Crimes - Embezzlement, fraud, and shoplifting are a few of the theft crimes a person may be charged with. The punishment's severity increases depending on how much money was 'stolen' from the victim. A burglary is a separate crime that may accompany a theft charge. This happens if the perpetrator remains in or breaks into a building or property where the theft takes place. Sometimes carelessness causes a person to accidentally shoplift merchandise, so do not hesitate to contact one of our Kirkland criminal lawyers if you feel you've been charged with retail theft without just cause.
Domestic Violence - Because domestic violence crimes are common, our Kirkland criminal attorneys routinely handle these sensitive cases. People have been known to make false accusations against a spouse or partner and then later recant their claim of abuse. Despite the recant, the prosecutor may still pursue criminal charges. This makes it vital that you do everything you can to protect your legal rights.
Sex Crimes - The huge social stigma concerning sex crimes requires a resolute defense to protect your future, freedom, and reputation. Even the mere accusation of a sex crime can derail a person's entire life, and a conviction can lead to a lengthy prison stay and require the person to register as a sex offender. Our Kirkland criminal lawyers understand the very high stakes in these types of cases, and will act as your personal advocate with the court to in an effort to protect your good name and keep you out of prison.
White Collar Crimes - There are a numerous crimes that fall into this category such as mail fraud, identity theft, insurance fraud, gambling fraud, and internet fraud, to name a few. Your Kirkland criminal attorney will pursue the best defense based on the details of your individual case. In some circumstances it may be possible to enter a client into a diversion program. This will prevent the acquisition of a criminal record and will help you to protect your reputation.
Juvenile Crimes - Crimes involving minors are taken very seriously by our Kirkland criminal lawyers. This is especially true when prosecutors seek to charge them as an adult. Any conviction at a young age can result in a criminal record. This could derail a young person's life in many different ways. Especially troublesome cases are minor DUI's, because a person under 21 need only register a BAC of .02 or higher to be charged with this serious crime. This could cause one youthful indiscretion to lead to a lifetime of difficult repercussions; something that hardly seems fair.
For A Free Consultation Contact Our Washington Criminal Defense Lawyers
Facing a criminal charge in Washington State can leave you feeling confused and embarrassed. But do not worry; you do not have to go through this process alone. By reviewing the facts, scrutinizing the details, preparing your defense, and representing your best interests in court, our Kirkland criminal attorneys can help you face these charges head-on.
What actions you choose to take now may be critical to the resolution of your criminal case. Do not speak with any authorities until you contact a defense attorney who will protect your legal rights, if you find yourself charged with a crime in Washington State. The prosecution could use anything you say against you, even if they assure leniency.
It's natural to feel overwhelmed if you've been arrested for a crime in Kirkland. The whole experience is embarrassing, and can lead to overwhelming anxiety and stress as you contemplate the possibility of years in prison, losing your means to earn a living, or even the destruction of your family. Indeed, taking the first step is often the hardest part of a criminal defense, but we are here to tell you that this course of action is in your best interests.
Our Kirkland lawyers are not here to judge you, but rather to help you face your criminal charges head-on in an effort to protect your civil rights. The Washington State legal system can seem like some unrelenting machine with little regard for your personal welfare, and if you're innocent of the charges against you this can be especially troublesome.
Fortunately, by retaining a legal representative from our law office, you are taking the first step in preparing a defense designed to successfully resolve your case. No lawyer can make any guarantees, but attempting to handle a criminal charge without professional legal guidance will likely end in failure.
Contact our Kirkland law office right now and get help from one of our qualified lawyers. Your initial consultation is free of charge, so you have absolutely nothing to risk by seeking professional legal assistance. Our Kirkland criminal lawyers also offer useful payment options that will work with most budgets, so you can enjoy dependable legal representation from litigators who truly care about the end results of your case.