Drug Crimes in Kirkland
Our Kirkland Drug Attorneys Can Help If You're Facing A Drug-Related Criminal Charge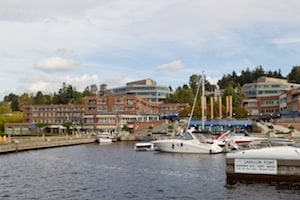 Drug crimes are treated with extreme seriousness in Washington State. The penalties of a drug-related charge can have far-reaching effects on your life. Kirkland law enforcement officials often seek maximum sentences for drug crime offenders on the Municipal, State, and Federal levels. The entire Seattle area is a hub of illegal drug trafficking activity due to the airport, seaports, and close proximity of the I-5 Corridor running from Mexico to Canada, which offers an appealing transportation nexus for criminals.
Drugs like heroin, prescription drugs, crystal meth, and cocaine are routinely being trafficked and sold in the Kirkland area. Anyone caught making, selling, or possessing drugs or paraphernalia will likely face maximum sentences from local Kirkland police and prosecutors. If you find yourself charged with a drug crime of any sort, our Kirkland drug lawyers will work to defend your rights and fight to minimize the punishments associated with a conviction.
Convictions for drug crimes incur mandatory penalties that could lead to a lengthy prison sentence and have a direct impact on your life. Even more severe penalties could be handed down for violations of the Uniform Controlled Substances Act, also called VUSCA. Manufacturing any drug could lead to a criminal charge for this violation, but sometimes even a simple possession charge could qualify. Our Kirkland drug attorneys will help you better understand how Washington law applies to your personal situation. They will also explain the punishments accompanying a conviction, and help you take steps to avoid this end result.
Drug crime charges may include drug DUI, possession of drug paraphernalia, possession of a controlled substance, sales or delivery of a controlled substance, possession with intent to sell, or drug importation or manufacturing. Also taken into consideration will be the federal schedule of the drug in question, as well as how much of the drug you had in your possession when arrested.
The penalties can be even more severe if you already have a criminal record. If this is your first offense, it's possible the court could allow you to enter a diversion program. If you already have prior drug convictions, the prosecutor might seek to penalize you to the fullest extent of the law.
Please Contact The Law Office Of Jason S. Newcombe Today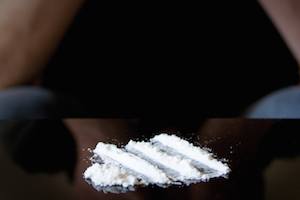 Contact our Kirkland law office without delay and speak to one of our Kirkland drug attorneys if you're charged with any drug related crime. With our more than thirty years of combined experience, we have witnessed firsthand how damaging a drug crime conviction can be.
Our Kirkland drug lawyers will investigate your case thoroughly in an effort to discover evidence that could result in a positive outcome. We will prepare an aggressive defense aimed at having your charges dismissed or reduced in some way. But, the final outcome will also depend on the details surrounding your arrest, relevant evidence, and prior convictions.
Let us help you protect your future. Enjoy your own free case evaluation from one of our Kirkland drug lawyers, and get professional help from lawyers who care about how your case is resolved. If you're worried about the cost of legal fees associated with Kirkland drug crime defense, please note that our attorneys offer convenient payment plans that suit almost any budget.