Federal Way

Our Federal Way Criminal Attorneys Will Aggressively Fight On Your Behalf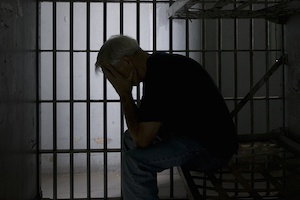 If you've been charged with a crime in Federal Way, a conviction could dramatically change your life. Washington State criminal law separates crimes into "degrees" depending on their severity, which often makes it difficult to understand your potential punishments. Convictions should be avoided at all costs, because they often lead to mandatory jail or prison time, probation, the loss of your driver's license, no contact orders, expensive fines, and a permanent criminal record. You may also have to deal with the stress and embarrassment of an arrest, incarceration, probation, and the damage a criminal record can do to your personal life and family.
If you've been charged with any crime in Washington State, contact the experienced Federal Way criminal defense attorneys at the Law Office of Jason S. Newcombe. Our experienced lawyers will help you face your criminal charges head-on, while aggressively fighting to defend your legal rights.
Whether you're willing to admit your guilt or maintain your innocence, taking the first step and contacting a Federal Way lawyer should be your first course of action. Our professional Federal Way criminal lawyers urge you to seek legal guidance as quickly as you can, because preparing a defense takes time. Our dedicated attorneys offer reliable counsel that could influence how your case is resolved.
Many people mistakenly believe that proving their innocence requires only that they explain their side of the story to a judge, who will then dismiss the case. The Washington Court system doesn't work this way, so the only way you can ensure that your voice is heard is with help from Federal Way criminal attorneys who understand the law.
Some people believe that a guilty plea will allow them to quickly move forward with their life, but this could backfire in a number of ways. Before talking to the police or anyone in law enforcement, you should retain one of our Federal Way criminal lawyers to prevent saying anything that could be construed as incriminating. We offer a cost-free case evaluation in Federal Way, so you can get more information without any risk whatsoever.
Our Federal Way Criminal Defense Lawyers Handle Both Misdemeanor and Felony Crimes
Our qualified Federal Way criminal attorneys handle most criminal cases, even though the charges are unique in every case. Some of the most common situations we encounter are as follows:
Get More Detailed Information From Our Federal Way Criminal Lawyers Today
You likely have a plenty of questions about your crime and how it will affect your future. Most of the people we represent in Federal Way have never been arrested for any reason, and are ill-prepared to deal with the complexities and headaches of the Washington judicial system.
There are plenty of Federal Way criminal defense lawyers that will tell you what you want to hear. However, the attorneys at the Law Office of Jason S. Newcombe are only going to tell you what you NEED to hear. This means that there are times when it may be necessary to relay some bad news, but this means that you're getting reliable legal counsel from a attorney who cares about how your case is resolved.
Our Federal Way criminal defense attorneys will defend your interests, even taking your case to trial if necessary. We will keep you apprised of the consequences that your choices may bring, as we map out the variables so that you can easily understand them and make informed choices. Throughout your Federal Way criminal case, you will have confidence that the professional legal advice you're been given is meant to help.
Our Experienced Federal Way Criminal Attorneys Are Ready To Resolve Your Case
Why should you retain one of our Federal Way criminal lawyers? With more than thirty years of combined legal experience in Washington State, we are well equipped to provide you with reliable legal counsel whenever you need it. As Federal Way criminal defense lawyers known for aggressively defending our client's legal rights, we understand the value of having your own personal advocate willing to deal with the court.
If you've been charged with any serious crime in Washington, contact one of our Federal Way criminal defense attorneys without delay. Schedule your own free consultation with an experienced Federal Way litigator today, and let us help you resolve your criminal case. Act quickly and do whatever you can to minimize the damage of a criminal conviction by reaching out to one of our experienced attorneys