Hit and Run in Federal Way
Our Federal Way Hit And Run Lawyers Urge You To Treat This Charge Seriously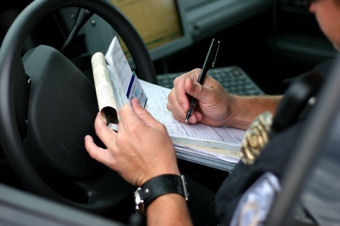 After a car accident in Washington State, you are required to stop and exchange personal information with the other party or parties. If you fail to take these necessary steps, you can be charged with a hit and run in Federal Way. If convicted of this serious crime, you will face severe punishments that could have a devastating impact on your life.
If someone crashes into an unattended parked vehicle and flees the scene, they can be charged with a misdemeanor hit and run. If a Washington driver flees the scene of an accident where someone was injured , they could be charged with a Class C felony, which incurs a sentence of up to five years in prison and $10,000 in fines. If another person was killed in the collision, the fines and prison time could double.
Don't take any unnecessary chances with a hit and run charge - contact the Federal Way hit and run attorneys from the Law Office of Jason S. Newcombe, and get help from professional litigators who understand how the law applies to your case.
Sometimes drivers are willing to admit their role in a hit and run accident, hopeful that the penalties associated with the crime can be reduced in some way. Regardless of the circumstances involved in your case, our attorneys will work diligently to resolve it in a timely manner.
Get More Information By Contacting Our Federal Way Hit And Run Attorneys For A Free Consultation
Hit and run crimes happen for a variety of reasons, and far more frequently than many realize. Our legal team has encountered situations where motorists had no intention of breaking the law, but left the scene of a Federal Way accident without taking the necessary steps. When they realize their mistake, they decide to go to the authorities and explain what happened. If you are considering approaching the authorities, we recommend retaining professional Federal Way legal counsel ahead of time so that you can be sure your legal rights are fairly acknowledged.
Sometimes motorists panic immediately after an accident, causing them to leave the scene in a moment of adrenaline-fueled poor judgment. When they regain their composure, they realize they made a mistake and want to make it right by approaching the police. Again, it is important to speak with one of our Federal Way hit and run lawyers before reaching out to the authorities to avoid saying something that could be used as evidence in your prosecution.
Car crashes are emotionally-charged experiences, often filled with chaos and confusion, which can make it hard for an eyewitness to accurately identify a driver that fled the scene. This sometimes leads to a false accusation against an innocent driver.
Don't allow a case of mistaken identity derail your life - contact our team of our Federal Way hit and run attorneys for a free case evaluation, and get help from a team of experienced attorneys who will protect your legal interests.