Domestic Violence in Federal Way
Our Federal Way Domestic Violence Lawyers Will Protect Your Legal Rights
Domestic violence crimes are serious business in Washington State, and the repercussions of a conviction could be life-altering. In Federal Way, mandatory punishments are incurred when a person is found guilty of this crime. A conviction could cause you to lose your job and face financial ruin, all while causing untold emotional strain on every member of your family. If you've been charged with this serious crime, contact our Federal Way domestic violence attorneys today and make sure your legal rights are acknowledged.
If you're being charged with a crime involving domestic violence, it's important that you contact an experienced attorney that knows how to handle these type of cases.
Washington Domestic Violence Lawyers
The severity of the domestic violence crime will often determine the severity of the punishment. Most Federal Way domestic violence cases are classified as gross misdemeanors, with convictions resulting in up to a year in jail and fines totaling $5,000. If the victim of the violence suffers any injuries, the charge could be elevated to a felony. If the accused has prior domestic abuse convictions, the charge could be further elevated to a Class C felony, with penalties of up to five years in jail and fines of $10,000.
A Federal Way malicious mischief charge could be tacked onto the domestic violence charge if any property was damaged during the incident. If you're facing any of these serious charges, we recommend that you talk to one of our qualified Federal Way domestic violence lawyers about your situation.
At the Law Office of Jason S. Newcombe, we believe that every client deserves personalized care and attention when it comes to these serious legal matters. For more than three decades collectively, our qualified lawyers have handled all sorts of domestic violence cases in both the Municipal and District Courts. Whether you've been charged with a Federal Way felony or misdemeanor crime, you should address the situation with the utmost urgency because your actions may well affect how your Federal Way domestic violence case is resolved.
Our Federal Way Domestic Violence Attorneys Offer A Free Evaluation Of Your Case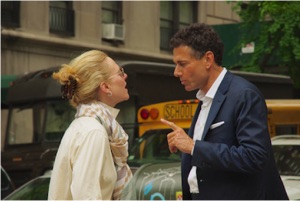 When a police officer responds to a domestic dispute situation, they often arrest the party who appears to be the aggressor, whether they are or not. The prosecutor usually seeks a conviction in these cases, even if the alleged victim doesn't want to press formal charges. No-contact orders are routinely issued in these situations, which prevents either party from initiating contact with the other party.
Sometimes the alleged victim is awarded a protection order and if the order is violated, it may lead to another arrest and further charges. This outcome should be avoided at all costs because it would make it even more difficult for your attorney to mitigate the impact of the original charge.
Our Federal Way domestic violence lawyers offer a free consultation, so you should contact our professional law office without delay. Our Federal Way domestic violence attorneys will aggressively pursue all means to minimize your punishments, while offering you professional legal counsel when it's most beneficial.
Contact our Federal Way legal team for your own cost-free domestic violence case evaluation, and let our team of litigators defend your legal rights.