Divorce
Our Washington Divorce Attorneys Can Help You Through this Difficult Time
Most people in Washington consider a divorce to be one of the most difficult events a person can face in life. The future is uncertain because, until you can answer questions of property ownership, spousal support, and child related issues, there is no way you can move forward with your life. You also must deal with the emotional turmoil of a breakup while making decisions that will impact you and your family for many years.
Rebuilding your life hinges on making sound decisions now that are in your own best interests, and that of your children. When you need help making these tough decisions a Washington State divorce attorney can help, but only when they have earned your trust.
If you're facing a divorce and are looking for a qualified Washington divorce lawyer to help you make tough choices, then you should contact our law office. Building trust with your Washington divorce lawyer will greatly increase your chances of a favorable outcome as you work though this difficult process. Our Washington divorce attorneys seek to earn your trust by listening to your needs, outlining a set of goals from the outset of your case, and then doing the work needed to optimize your chances of success.
Our Washington divorce attorneys will strive to develop honest communication with you as the process unfolds. This is the best way to reach decisions based on Washington divorce law combined with the needs of your family. We want to help you move into the next phase of your life, and we seek to accomplish this by earning your trust. Our team of legal professionals has helped hundreds of clients in cases involving divorce, child custody, and family law. Your divorce lawyer will earn your trust by using their experience to help you attain realistic goals, utilizing every legal tool at their disposal.
Trust is Essential when Washington Divorce Proceedings Become Tense
There are times during divorce proceedings when emotions run high and conflict can arise. Stress, resentment, and issues from the past can surface during Washington divorce negotiations and boil over into verbal sparring. Things might even get more heated when questions arise concerning child support, visitation, paternity, division of property, and child custody are brought into the mix. At times like this, a positive relationship with your Washington attorney can help reduce tensions and aid in reaching a settlement.
Our Washington divorce attorneys provide you with counsel based on the law, which can help you remain focused on what's really important. Divorce proceedings are not a rigid path, but rather a fluid process that requires a willingness to negotiate and, at times, be flexible. Your divorce lawyer might even tell you something that you don't want to hear, but you must remember they are only offering you advice that meant to help you achieve your goals.
Your divorce lawyer in Washington State will always seek a course of action based on artful negotiation. However, sometimes taking a case to court cannot be avoided. Either way your Washington State divorce attorney will be your trusted confidante, always willing to address your needs and offer you sound legal counsel.
Our Washington divorce attorneys take a personal interest in every case. This compassionate approach to your divorce will help you keep focused on what's important – you and your family's future. A divorce is an emotionally draining experience, but our legal professionals do everything in their power to remove some of your burden. Contact a Washington divorce lawyer from our law firm today and begin outlining a set of goals that will help you turn the page into the next chapter of your life.
Negotiations – When a Divorce Attorney in Washington Can Really Help Your Cause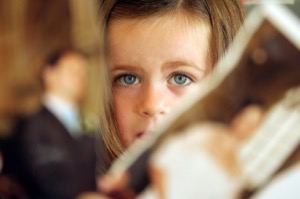 Any experienced Washington State divorce attorney will tell you that, when possible, negotiating with your ex-spouse is likely the best course of action. During these negotiations it can be difficult to keep emotions from boiling over, but being willing to listen and keep an open mind will help accomplish this feat.
When children are involved, their needs must be addressed, and the decisions made should be in their best interests. This can be difficult when parents disagree on what exactly is best for their children. Still, if negotiations are successful then this can greatly lessen the stress of the situation.
If negotiations ultimately fail, then your Washington attorney will take your case to court. However, the negotiating process is simplified when you have a professional working to keep emotions in check and help both parties stay focused on compromises that are in their own best interests.
Your Washington Divorce Lawyer Will Focus on Your Needs
Absolutely no one knows your family better than you, and our Washington divorce attorneys always maintain your goals as their primary focus. Our number one goal is to focus on getting you the best end result possible by using our knowledge and experience to realize your needs.
Your Washington divorce lawyer will take a personal interest in your case, going above and beyond negotiation and litigation. This compassionate approach not only helps us develop a trusting relationship with our Washington clients, it also helps them navigate their transition into a new life.
Right now you might feel overwhelmed, but rest assured that this is a natural response when facing a Washington divorce. Your best course of action is to find a Washington State divorce attorney whom you can trust, and with the experience needed to protect your legal rights and be willing to listen to your needs and concerns. Our team of attorneys has over 30 years of combined experience, and they are ready to help you take the next step toward a secure future.
Contact us today for a free and confidential consultation. We want to be part of your team, and do the work needed to earn your trust and protect the interests of your family.