Father's Rights
Our Washington Father's Rights Attorneys Will Ensure You are Treated Fairly
During a divorce it's common for fathers to feel like they aren't being treated fairly, especially when it comes to issues involving child custody. In the not too distant past, a father's rights were often overlooked when custody issues were raised, but the situation has improved over the years. This makes it possible for our Washington dad's rights attorneys to ensure that your legal rights are protected, and that your arguments get heard in family court.
Much of the improvement for father's rights happened because of Washington divorce attorneys fighting to make custody rulings more evenhanded. When custody issues become contentious, most Washington family law lawyers urge parents to find a way to work out their difference for the benefit of the children. Still, there are times when negotiations fail and a dad's legal rights must be aggressively defended as the Washington divorce proceeds.
Our Washington father's rights attorneys understand that a dad's role in his children's lives is vital to their overall health. There is no doubt that you want to actively participate in your children's upbringing, and our Washington family law lawyers will do everything they can to ensure your relationship with them is in no way hindered. Indeed, your child's development is dependent on having a quality relationship with their father. Our Washington dad's rights attorneys will fight to protect your legal rights, while they work diligently in family court to resolve any other divorce issues.
How Our Family Law Lawyer in Washington Can Help You
When it comes to important issues such as child custody, child support, and visitation rights, our Washington divorce attorneys recognize your role as a father. Our Washington divorce attorneys actively pursue negotiations with your ex-spouse, in an effort to work out key differences. If negotiations fail then our Washington family law lawyers will aggressively pursue alternatives in family court.
There are certain facts during a divorce that will be pertinent when proceedings are underway. Family law court will want to know:
Your children's age
Your children's living situation
The strength of their bonds with siblings
Their relationship with both their father and mother
The overall health of each parent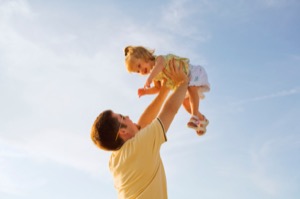 Throughout your divorce proceedings in Washington, you deserve to be treated with respect and on an equal legal footing with your ex-spouse. Your legal rights are not being acknowledged if you are denied your court-ordered child visitation rights or your ex-spouse suddenly raises false questions of paternity. Our Washington father's rights attorneys will be at your side throughout the divorce process, and will deal with any false claims made by your ex-spouse in family court.
Contact Our Divorce Attorneys in Washington for a Free Consultation
You can contact our law firm today for a free consultation, and learn more about dad's rights. Our Washington divorce attorneys will protect your interests throughout negotiations, and in family court, as a means of working toward your child custody goals.