Spousal Support
Our Washington Spousal Support Attorneys Can Answer Your Alimony Questions
Washington divorce cases present a series of challenges that must be overcome, but issues of spousal maintenance (alimony) can often be contentious. Fortunately, Washington State law offers some basic guidelines on how spousal support is awarded, but every case is decidedly different. That's why you should talk to one of our Washington spousal maintenance lawyers if you think you might be required to pay alimony, or if you are hopeful of obtaining spousal support.
You financial future is important, especially if you have children to support, so making wise decisions with help from a Washington alimony attorney can help you toward this end. More than likely, you have some questions about alimony and how it might apply in your divorce case. By revealing the specific details of your situation to one of our Washington spousal support attorneys they will be able to give you a better idea as to:
How much money you could receive in spousal maintenance
When you might expect your first alimony payment
Whether child support may also be a part of the final judgment
Our spousal support attorneys in Washington handle many alimony cases every year, and they can help you understand the law while working to address your monetary needs. While the law is clear, no two spousal maintenance cases are ever the same, so you will want to discuss your situation in detail.
Our Washington spousal maintenance lawyers will want information from you including your standard of living while you were married, how long the marriage lasted, each person's financial resources, and their age and health. If you're in the initial stages of a divorce, it's a good idea to compile this information and have it ready for your Washington alimony attorney. Ultimately, this information will be used by your attorney when assessing your situation and during the negotiation process.
Our Washington Spousal Maintenance Lawyers Offer a Free Consultation
A Washington divorce is stressful, and can take an emotional toll on both parties and their children. At stake is your financial future, so you will want to work with your Washington alimony attorney to determine goals that will protect your bottom line. With decades of collective experience handling divorce and family cases, our Washington spousal support attorneys have the experience required to resolve your alimony issues.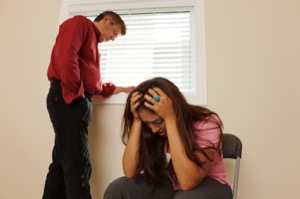 Whether you are seeking to obtain alimony from an ex-spouse, or you are worried about the possibility of being on the hook for spousal maintenance, you need professional help to protect your interests and your legal rights.
You can contact us today for a free consultation about your alimony issues. We will answer your questions about alimony and how it applies in your situation. If you retain one of our spousal support attorneys in Washington they will immediately begin formulation a plan that recognizes both your goals and your needs.
Contact us today and we will guide you through the alimony process, working to protect the financial future of you and your family.