Temporary Support
In Need of Financial Relief? Our Washington Temporary Support Attorneys Can Help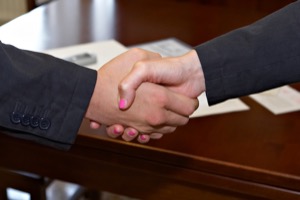 A Washington divorce can be a lengthy affair, sometimes taking many months or more than a year to resolve. This can make meeting financial responsibilities difficult, adding to the emotional strain of the whole ordeal. Fortunately, Washington State family law has a means by which you can seek additional financial assistance – temporary support.
There are different ways that temporary support can be applied to a given situation, and our Washington divorce attorneys can help you discover how you might best be aided. During the divorce process, either party can request temporary relief in the form of child support or custody modifications. In some instances, family law allows for relief in the form of alimony, also called spousal maintenance. These situations can often feel desperate, but our Washington family law lawyers can help you maintain focus as we fight to get you the help you need.
With over 3 decades of combined experience practicing family law, our Washington family law professionals will use their legal knowledge to provide you with counsel you can trust.
Every Washington divorce requires a good deal of negotiation, but when issues involving children arise it's always best to try to work out an agreement in a civil way. In cases of temporary custody this also holds true, but it can be difficult at times to maintain a cordial atmosphere. Keeping your children as the primary focus is important, and our Washington temporary support attorneys will ensure your rights are protected as you focus on their interests.
Time is always a factor in any divorce case, so don't hesitate contacting one of our Washington family law lawyers as soon as possible.
You Can Consult with Our Temporary Order Lawyers in Washington with No Obligation
In order to request temporary relief, Washington law requires you to provide your spouse with a minimum number of days notice, so it's important to contact our Washington temporary support attorneys before your economic hardship becomes unbearable. This could impact both you and your children, so it's important to do everything you can to resolve the situation as quickly as possible.
Negotiating temporary financial support and care for your children often requires finesse and artful negotiation, so make sure you have Washington divorce attorneys with the experience required to help you.
If you would like to find out if our Washington family law lawyers are capable of earning your trust, you can talk to one today via a free consultation. This is also a risk free way for you to start getting answers from qualified Washington divorce attorneys about temporary relief in Washington and whether your situation applies.
If you have questions about how to file for temporary relief, or whether it will become a permanent part of your divorce settlement, talk to one of our Washington family law professionals today.