Tacoma
Tacoma Attorneys
When you need a lawyer, the goal is to protect your personal interests. This is why it's imperative you work with an attorney that you implicitly trust. And, that's also why it's important to hire an attorney with the resources and the experience to truly handle your case in the best possible way, right from the start.
At the Law Office of Jason S. Newcombe, our legal team has more than 50 years of collective experience, and we are ready to help you deal with whatever issue you're dealing with. Washington State law is complex, so our Tacoma lawyers will take the time needed to help you fully understand how the law will be applied to your situation and your unique set of facts. We also believe in taking a compassionate approach to legal representation, because we understand that legal issues are often some of the most difficult obstacles anyone will ever face in their entire lives.
We understand the trust and the faith that you are putting into us. And, you have our commitment that we will do everything legally possible to assist you in securing the best possible legal resolution to your case.
Our Washington State lawyers can help you deal with legal issues related to these five practice areas:
If you would like to inquire about professional legal representation for any of these issues, contact one of our Tacoma lawyers today for a cost-free consultation. There is no obligation, so feel free to ask questions about your situation and we will help you better understand your legal options. If you ultimately decide to retain one of our experienced attorneys in Tacoma, they will aggressively defend your legal rights while pursuing your best interests.
The best Tacoma lawyers know that every case has a certain "value," but not every lawyer will do what it takes to achieve the best possible end result. Our attorneys seek to resolve every case the same way – through a combination of hard work, diligence, and unyielding dedication to the law. Contact our law office today, and let one of our Washington lawyers act as your personal advocate while pursuing justice on your behalf.
Tacoma, Washington and the law – you have legal right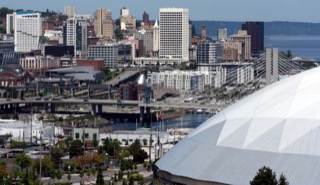 No matter your reason for needed help from a lawyer, it's likely you never thought you would be in this position. Perhaps you're having financial problems, or have run afoul of the law. Maybe you are considering a divorce, or just happened to get a speeding ticket. Indeed, sometimes life has a way of taking unexpected turns when we least expect it.
When you consider that Tacoma has a population of more than 200,000 people, and is the seventh largest city in the Seattle Metro Area, it makes you wonder what makes the area so special. Tacoma's climate is mild throughout the year, and a thriving economy makes it appealing for anyone looking to relocate somewhere they can create a promising future.
If you're considering a move to Pierce County or Tacoma, check out the Chamber of Commerce website for more information about local businesses and opportunities. The Tacoma municipal website also has plenty of information you will find helpful, including exciting local activities that aren't to be missed.
If you live in Tacoma, then you already have a solid foundation on the local happenings. Since you're on this page, you are likely in need of legal assistance. Our Pierce County attorneys are ready to help, but in the meantime you can check out some pertinent links.
If you received a traffic ticket in Tacoma, or are facing a minor criminal charge, be sure to follow this link the Tacoma Municipal Court for more information. For more serious crimes, or if you are going through a divorce or pursuing bankruptcy, you should check out the Pierce County District Court and the Pierce County Superior Court.
Dealing with legal issues is never pleasant, but in our experience most people simply want to put the whole situation behind them and move on with their life. However, we urge you to be patient when selecting an attorney. We certainly want you to contact us for a free consultation, but your choice of lawyer is ultimately a deeply personal one, and you should choose an attorney whom you trust with deeply personal information.
If you do choose one of our professional Tacoma litigators to represent you legal interests, you can rest assured that they will do everything the law allows to pursue justice on your behalf. The information covered on this page is intended as a primer.
Scroll down to the section that applies to you for more information about criminal defense, bankruptcy, DUI, divorce, and traffic law. Hopefully this content helps you better understand the challenges you face. When you're ready, give us a call and speak to one of our qualified Washington State attorneys.
More Information about Tacoma
Tacoma is the Pierce County seat, and the third largest city in the great State of Washington. Tacoma offers all of the thrills of the big city with access to some of the most impressive outdoor experiences in the country. Tacoma's proximity to Downtown Seattle, Mt. Rainier, and the Olympic Peninsula make it a great place to live for people who enjoy the outdoors and the finer things in life.
This belies the fact that Tacoma and Pierce County lead the state in violent crime. While experts disagree on the cause of this ignominious statistic, some say it's due to Tacoma's transient population and proximity to correctional facilities. However, others say it has more to do with the fact that Pierce County has large groups of people clustered into small areas. Either way, it's a trend that causes residents a great deal of concern.
Divorce rates are also high in Tacoma compared to other places in the United States. A CNN article reported that this statistic could be exacerbated due to stress factors like high unemployment and gloomy weather. It's safe to say that most Tacoma residents would disagree because a little rain never spoiled a local's day.
The number of people declaring bankruptcy during the housing crisis skyrocketed, but that issue has largely been rectified and now real estate is once again at a premium in Tacoma. Indeed, Washington and Tacoma are growing, and it underscores how a healthy economy creates growth and promotes the creation of new business.
As attorneys who have called this area home for most of our adult lives, we understand that everyone faces challenges every once in a while. Issues involving bankruptcy, arrest, and divorce can be life-altering, so it's important to full understand your situation and provide yourself with some perspective.
When you look at these articles and statistics, it proves that you are not alone. Tacoma is a big city with countless people facing similar challenges every day. How will you respond? We are here to help you make better choices so that you can look forward to a promising life, and enjoy each day as it comes along.