Tacoma Divorce Lawyers
Tacoma Divorce Attorneys – Your Choice Matters
If you're in the initial stages of a Tacoma divorce then you are undoubtedly feeling the heavy emotional weight that that can result from these life-altering events. Your Tacoma divorce will have a tremendous impact on your life, both now and for many years to come. If children are involved, the stress can be multiplied as you deal with how the divorce affects you and them at the same time.
Throughout the Tacoma divorce process, you will be faced with many important decisions. Having the information you need to make informed decisions is paramount toward rebuilding your life and reassuring your children that everything is going to be all right. Knowing and understanding the law is vital, and only a qualified Washington State divorce attorney can help you navigate these complex, and often confusing, waters.
If you're looking for a qualified Tacoma divorce lawyer, we are ready to help. Still, we believe that your choice of divorce lawyer is one of the most important decisions you will ever have to make. Our Tacoma divorce attorneys seek to establish a solid working relationship with every client, so that we can work together to clearly define your goals and then set out to achieve them. At stake are your legal rights, so you need to be appraised of your rights throughout your divorce proceedings.
A good place to start is by talking to one of our Tacoma divorce attorneys about the details of your case. Our team of legal professionals has assisted numerous clients with cases involving Tacoma divorce, family law, and child custody. Trust between client and lawyer is a key element of any successful divorce proceeding. A client must trust their Tacoma divorce lawyer to do everything legally possible on their behalf, and the lawyer must believe in their client's case and set of goals.
This makes sense when you consider that divorce proceedings are emotionally charged affairs where both parties can often be motivated by fear, resentment, and stress. When you combine these emotions with the very real issues of child support, visitation, custody, paternity, or legal separation, then it becomes obvious how vital trusting your divorce lawyer really is.
Our Tacoma divorce attorneys seek to build trust by providing clients with sound legal advice based on the goals that are initially defined. Still, Washington State divorce proceedings are often fluid, and sometimes it is necessary to switch gears in the middle of the process. If this happens, your Tacoma divorce lawyer might tell you something you don't want to hear, and this is where trust can really make a difference.
Any divorce attorney in Tacoma knows when to negotiate, and when it's better to utilize the courts. No matter what happens, any Washington State divorce attorney from our office will be on your side every step of the way, ensuring that the people and things most valuable to you are being protected.
We understand how emotionally draining a divorce can be. When you retain one of our Tacoma divorce attorneys you can be confident that someone who cares about you is working hard on your behalf. If trust is important to you, contact our office today and speak with a qualified Tacoma divorce lawyer about your case, your goals, and your future.
A Qualified Divorce Attorney in Tacoma Will Negotiate on Your Behalf
While sometimes it is necessary to fight a case in court, when you hire a Washington State divorce attorney from our office they will first seek to negotiate the case. These skillful divorce negotiations require an open mind, calm disposition, and a willingness to put heated emotions aside for the sake of everyone involved.
When a head-to-head battle is unavoidable, an experienced divorce attorney in Tacoma will aggressively fight to protect you and your family in court. Still, in most divorce cases we recommend artful negotiation whenever it's possible. This is especially true when children are involved, as heated emotions can often cause them a great deal of stress. Indeed, for everyone involved it is often better to curb emotions as much as possible, and in our experience it often leads to a more favorable end result.
Your Tacoma Divorce Lawyer Will Care for You Personally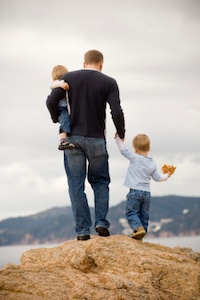 No two divorce cases are ever alike, so every case demands personalized attention and a unique approach. The first job of our Tacoma divorce attorneys is to listen to the needs of our clients. We take pride in striving for the best outcome we possibly can for everyone who utilizes our professional services. We understand that no one knows the needs of your family better than you, and we use this information as we fight to achieve your goals.
Any qualified divorce attorney in Tacoma will tell you that there is never a clear path to success. However, we make a personal commitment to our divorce clients to stay focused on the priorities they hold dear. We believe that our willingness to take every case personally is what sets us apart, and that when you make a commitment to us we owe you the same.
Contact Us Today
A divorce is one of the most difficult and challenging experiences you are ever likely to face. The choice you make when hiring a Washington State divorce attorney is one of the most important you will make. Make sure you choose divorce representation that understands the stakes, and will do everything they can to fight for you and your family.
Contact us today for a free case evaluation, and find out if our divorce attorneys are the right ones for you. We will seek to help you define your goals, build a relationship based on trust, and then work as a team in an effort to achieve your goals.
Divorce Resources for Tacoma Washington Residents