Military Divorce
Our Tacoma Military Divorce Lawyers Can Help You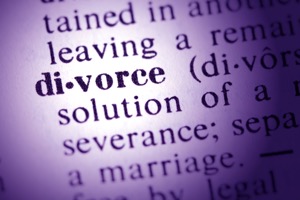 No divorce is ever easy. In fact, it is one of the most stressful times in person's life. Going through any divorce is challenging enough, but a military divorce presents its own unique challenges that can be difficult to understand. Not only do state laws apply to a military divorce, but certain federal laws will come into play as well. If you are considering a divorce and you or your spouse is in the military you should talk to one of our Tacoma military divorce attorneys, especially if you or your spouse are on active duty.
Laws are in place that protect a person on active duty from being held in default for failing to respond to a divorce action filed by a spouse. This makes sense when you think about it, because it protects servicemen and women from being divorced by their spouse without any knowledge of the proceedings whatsoever.
You must also keep in mind that if your spouse is on active duty, the law states that divorce proceedings can be postponed throughout their time of service and even 60 days after its completion. However, if the spouse is amenable to the divorce, then the proceedings can continue without delay. Obviously there is a lot more to consider, so it's a good idea to talk to one of our Tacoma military divorce attorneys about your particular situation so that you get a firm grasp on these complex laws.
There are other requirements that must be met before military divorce proceedings can commence. You cannot file for a divorce in Tacoma if the spouse does not reside in Washington State. They must also be stationed in Washington and be personally served with a summons and a copy of the divorce action in order for Washington Court to have jurisdiction in the case.
Our Tacoma military divorce lawyers will also explain how property can be divided, including how the law applies to military benefits and retirement. Child support is tallied according to normal Washington State guidelines.
Contact One of Our Tacoma Military Divorce Attorneys for a Free Consultation
Because so many different laws come into play during military divorce proceedings, you need to have a solid working knowledge of how these laws apply to your case. You can start getting some answers by contacting one of our Tacoma military divorce lawyers today for a free case evaluation. This is an opportunity to get some much-needed answers about your particular situation in a confidential, risk-free setting.
If you choose to retain one of our legal professionals, they will protect your rights throughout the military divorce process, and compassionately work with you as you transition into a new life. Contact us today and put decades of combined experience to work for you.