Washington Divorce Law
Understanding Washington's Divorce Laws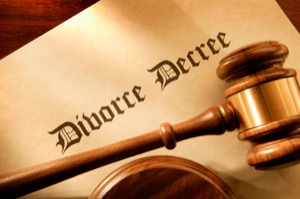 If you are considering a divorce it is vital that you understand how Washington divorce laws and Washington State's family laws apply to your case. Divorce laws in Washington are always changing and can be difficult to understand. Also, most judges use their experience with Washington State divorce law combined with their instincts to determine what is best for you and your family. In most cases, this method will leave you feeling dissatisfied.
Our Tacoma divorce attorneys believe that only you can know what is truly best for you and your family. We build a relationship with our clients based on this premise, and then use our knowledge of Washington's divorce laws to help work toward the goals that you determine are optimal. Washington divorce laws are written to protect the rights of everyone involved. Washington State's family laws include important legal information regarding child support, custody, alimony, property and debt divisions, and annulments.
Whatever your situation, a Tacoma divorce lawyer from our office can help you more clearly understand Washington State divorce laws and how they might affect you. You might be wondering if Washington divorce law will require you to pay child support, or how long the whole divorce process will take. By talking to one of our legal professionals today you can start getting answers. Our Tacoma attorneys have decades of combined experience dealing with Washington divorce laws, and ensuring that the legal rights of our clients are protected.
Don't Let Divorce Laws in Washington Overwhelm You
Going through a divorce is stressful enough without having to worry about Washington State's family laws, the courts, judges, and all of the other legalities involved in every case. Our Tacoma attorneys are ready to assist you. When you retain a lawyer from our office they will explain how the law applies to you, answer your questions, and help you determine what type of divorce is right for your particular situation.
Our attorneys will help you understand how Washington State divorce law applies to property division, spousal maintenance, and child custody and support. They will fight on your behalf throughout the entire process, preferably through the use of artful negotiation. However, if your fight must be taken to court, that is the action they will take on your behalf.
Don't let Washington's family law overwhelm you. Protect your future, and that of your family, with the help of a compassionate Tacoma divorce lawyer from our office. Contact us today for a free consultation about your divorce case, so that you can make a risk-free decision concerning your future based on sound legal principle and an understanding of Washington's divorce laws. Our goal is to work toward the best end result legally attainable so that you can move forward with your life as quickly as possible.