Contempt Motions
Is Your Ex-Spouse Out of Compliance? Our Tacoma Contempt of Court Lawyers Can Help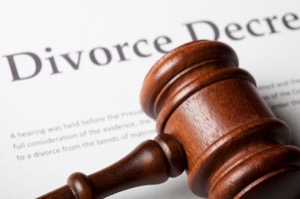 Whether you're going through a divorce or have already completed the process, nothing is more frustrating than an ex-spouse refusing to comply with the court's decisions. There is already enough stress and worry when going through a divorce without having to lose sleep over visitation issues, alimony, or child support.
Our Tacoma contempt motion attorneys specialize in situations where an ex-spouse is out of compliance with divorce enforcement orders. In fact, our Tacoma contempt lawyers have decades of combined experience handling these sensitive issues, and can help you understand and protect your legal rights. This is important because divorce enforcement issues often affect children the hardest, especially when an ex ignores their court-ordered responsibility to pay child support.
When the divorce is finally over, the last thing you want are problems that continue to arise. Unfortunately, sometimes it can't be avoided, and you need help from qualified Tacoma divorce enforcement attorneys.
Can I File a Motion? Our Contempt Lawyers in Tacoma Explain
If the court issues an order that is summarily ignored, the offending party may be considered to be in "contempt of court." If you are the victim of another person's unwillingness to comply with a court order you can seek redress with help from a Tacoma divorce lawyer who can help you with its enforcement.
Every divorce enforcement circumstance is different, and there are sometimes valid reasons why a person can't comply with a court order, but if the violations become commonplace then our Tacoma contempt motion attorneys can file on your behalf.
If your ex-spouse is found guilty of contempt they could be punished in a variety of ways including fines or even imprisonment for egregious offenders. They could also be liable for fees associated with your Tacoma divorce lawyer and court costs.
One of the most common varieties of contempt revolves around failure to pay child support. If this has happened to you, you should talk to one of our Tacoma divorce enforcement attorneys about your options for filing a contempt motion. You should always keep up to date information about your situation because it is crucial toward success, so be prepared to share this information with one of our Tacoma contempt motion attorneys.
Contact Our Tacoma Contempt of Court Lawyers for a Free Consultation
We understand that after a divorce most people just want to move forward with their lives. When an ex-spouse fails to live up to their court ordered responsibilities it can cause undue hardship on you and your children. With help from one of our Tacoma divorce enforcement attorneys you can take positive action toward resolving the situation.
You can start getting some answers today by contacting a Tacoma divorce lawyer for a free consultation. There is no risk and no monetary obligation, but you will still get quality legal advice from professional attorneys with real-world experience. Contact us today and find out if a contempt motion might work for you.