Child Support
Our Tacoma Child Support Attorneys Can Help You Understand the Law
Anytime issues involving children are a part of divorce proceedings, the experience can be emotionally devastating for everyone in the family. Issues involving child support are some of the most complex, so it makes sense to talk to a Tacoma support attorney when addressing your child's well being.
One of the first things a Tacoma support attorney will tell you is that in Washington State both parents are required to provide child support. It is also advisable that both parties strictly adhere to the guidelines laid out in the agreement so that their children have the necessary financial means to survive. Our Tacoma child support lawyers can offer you real answers about support based on the law, and outline how they might affect you and your children.
Our Tacoma child support attorneys have decades of combined experience handling divorce cases where children are involved. This experience has taught us that the amount of support provided for a child is based on factors that include the net monthly income of the parents, the quantity and age of the children, and daycare expenses, among others. If you're looking for support attorneys in Tacoma who will fight on your behalf then you can call our office for a free consultation today.
You will quickly discover that our knowledgeable and resourceful Tacoma child support lawyers can provide you with the legal representation you need.
How Our Support Attorneys in Tacoma Can Help You
A Tacoma support attorney should be more than just a legal consultant – they should also be compassionate advocates who understand the emotional stress a divorce can cause. Still, the law can be confusing, so it's important you have a legal professional on your side that is well versed in the subtleties of Washington State divorce law.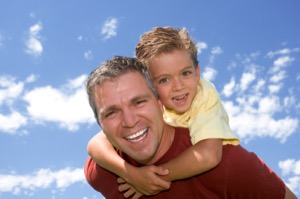 Our Tacoma child support attorneys can provide you with information regarding the law, help you plan a set of goals, explore all of your options, negotiate fair terms with your spouse, and act as your legal advisor whenever difficult decisions arise.
All of which starts with a free consultation where you can talk to one of our Tacoma child support lawyers about your case, and how you would like to see it resolved. We understand that you want the best when it comes to your child's future, and we will act in accordance with this basic premise. There is no risk and no obligation. After your free consultation you will be free to decide if we are the right attorneys for you.
Contact us today and discover for yourself how our team of legal professionals can help you protect your future and that of your children.