Prenuptial Agreements
Our Tacoma Prenuptial Agreement Attorneys Can Help You Protect Your Assets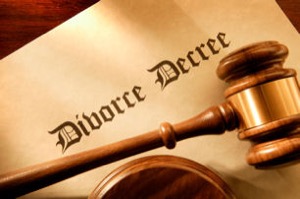 Everyone enters into a marriage with the best intentions of fulfilling their vow, "…till death do us part." However, it is always good to be prepared for life's unforeseen hurdles and protect the things for which you've worked so hard to acquire. Statistics prove that divorce is still an everyday occurrence, so if you want to protect your assets then you should contact one of our Tacoma prenuptial agreement attorneys and discuss your options.
You can talk to a Tacoma family law attorney from our office that will provide you with information about what a prenuptial agreement entails and how it should be crafted. It's important to remember that our Tacoma prenuptial agreement attorneys can only create legally binding documents that are fair and balanced. If the agreement is one-sided, biased, or doesn't reveal all of the necessary information, then the family law court could choose to discard the agreement years down the line.
Our Tacoma prenuptial agreement lawyers have over three decades of combined experience, and they will use their knowledge of family law to write an agreement that will have the best chance of standing the test of time. If you are planning on getting married, or already in a long-term partnership, a Tacoma family law attorney can help you protect the assets you generated from your life's work.
Don't neglect to consider addressing this common family law issue and then years from now discover that because things didn't work out with your spouse, you find yourself having to start over financially.
Our Prenuptial Agreement Lawyers in Tacoma Offer a Free Consultation
Our Washington State prenuptial agreement attorneys can craft a document in a variety of ways. The primary goal should be to minimize future family law problems or questions of property ownership. A Tacoma family law attorney can go into detail as to who controls each asset, and how certain properties could be shared by the couple as time goes by. This is a realistic approach to an agreement that will hold up in family law court.
Our Tacoma prenuptial agreement lawyers offer a free consultation so that you can get some more facts without having to make any commitment. Your free consultation will be confidential, and we are more than willing to hear your questions and concerns. If you choose to hire one of our family law professionals they will work to craft an agreement with your best interests in mind, and one that will have the best chance of being legally binding if things go awry in the future.
Contact our Tacoma prenuptial agreement lawyers today and find out how we can do everything legally possible to protect your assets well into the future.