Contact Our Divorce Attorneys
Contact Us Today and Talk to a Qualified Tacoma Divorce Attorney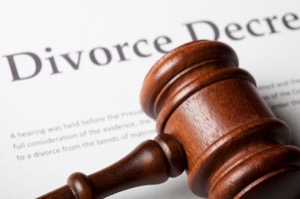 Going through a divorce has been proven to be one of the most stressful events a person can face in life. A Tacoma divorce can be a messy affair where emotions run high and exchanges between spouses quickly become heated. The emotional toll of a divorce can be especially hard on children as they face similar uncertainty about their future.
With so much at stake, it makes sense to contact our office today and talk to one of our Tacoma divorce lawyers about your case. Our Washington State divorce attorneys handle all varieties of sensitive family law cases, always faithful to the interests of the people we represent. Our Tacoma divorce lawyers believe that no one understands the needs of your family better than you, and we seek to work with our clients in setting realistic goals and then working hard to attain them.
We understand that you probably have a lot of questions about your Washington State divorce that you would like to have answered, without making a firm commitment. That is why we offer a free case evaluation with a Tacoma divorce attorney from our office – so that you can make a decision regarding representation without pressure or monetary obligation.
Our Tacoma divorce lawyers are experienced litigators and skillful negotiators who handle divorce cases involving child custody, child support, spousal maintenance, annulments, property division, and temporary support. Best of all, our Washington State divorce attorneys will support you throughout this difficult process, as your lifestyle changes and your future begins to come into clearer focus.
Right now you face uncertainty, and the decision you make regarding a divorce lawyer in Tacoma is both difficult and important. With decades of combined experience handling complex Washington State divorce laws, we are poised to help you protect your legal rights, and do everything we can to ensure that your Tacoma family's future is bright.
Contact Us Today for a Free Tacoma Divorce Case Evaluation
You can fill out our online questionnaire, or call our office today, and a qualified Tacoma divorce attorney will get back to you within 24 hours. Our Tacoma lawyers are ready to assist you in any divorce or family law matter, and are hopeful that you will retain their services. Still, the importance of retaining a divorce lawyer in Washington State that you can trust cannot be overemphasized.
Start getting some answers today from a caring and compassionate Tacoma legal professional who has your best interests at heart. We vow to do everything possible to ensure that you and your children get the legal representation you deserve.