Temporary Support
Looking for Tacoma Temporary Support Attorneys Who Can Help You?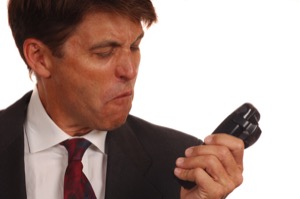 Going through a Tacoma divorce is never easy as it takes a tremendous emotional toll on everyone involved. The hardship can be even greater when you consider that most Tacoma divorce cases can take anywhere from a few months to a year or more to resolve. However, Washington State divorce law provides relief for families going through a divorce in the form of temporary support.
Only qualified Tacoma divorce attorneys can address your specific needs, but temporary support can come in many different forms. You or your spouse can request an order for temporary child support and custody, or even spousal maintenance (alimony) in some family law cases. Our Tacoma family law lawyers have decades of combined experience handling these sensitive divorce issues, where emotions often run high. In these circumstances it is a good idea to have unbiased council from Tacoma divorce attorneys who have your best interests in mind.
It obviously makes sense if both parents can reach an agreement as to who their children will live with as the Tacoma divorce process unfolds. However, people who are in search of temporary order lawyers in Tacoma are often caught up in the emotions of the situation, and the difficulties in reaching a fair agreement. Our Tacoma temporary support attorneys are able to help in these situations because they have a working knowledge of family law, and can help tune your focus on the needs of your children.
Our Tacoma family law lawyers are ready to assist you, but it's paramount that you contact them as soon as possible.
Get Answers from Our Temporary Order Lawyers in Tacoma – Risk Free
You should talk to one of our Tacoma temporary support attorneys today, because Washington State divorce law requires that you give notice to request temporary relief. If you are acting on behalf of your children then time is of the essence. Letting your emotions get the better of you will only get in the way of acting for the sake of your children's best interests. Our Tacoma divorce attorneys can help you work with your spouse so an agreement can be made concerning financial support and scheduling the living arrangements of your children.
You can start getting some answers about temporary relief by contacting one of our experienced Tacoma family law lawyers today. We offer a free consultation so that you can find out how to file for temporary relief in Tacoma, what will happen if an agreement can't be made with your spouse, and how temporary support might translate into something permanent.
You may have other questions you would like to have answered, and this is common because no two Tacoma family law cases are ever alike. Call and talk to one of our Tacoma legal professionals today so that you don't miss your opportunity to file for temporary relief.