Collaborative Divorce
Looking for more information about Collaborative Divorce Attorney in Tacoma? We Can Help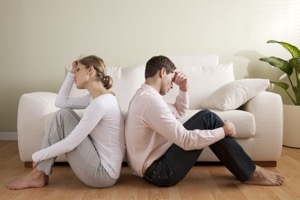 A collaborative divorce is when both parties work together to handle the details of their separation without involving themselves in the Washington court system. Both parties work with their Tacoma collaborative divorce attorneys to negotiate a settlement that they consider fair. There are numerous advantages to a collaborative divorce — not only do both parties have total control over the outcome, but it also allows you to think outside of the box to find unique and beneficial solutions.
Best of all, much of the stress in dealing with a separation is alleviated, and children are spared the emotional damage that can often result from a messy divorce. When you work toward this goal with help from our Tacoma collaborative divorce lawyers you also work with a team of professionals who help you build a bridge into your new life.
Our Tacoma collaborative divorce attorneys and other professionals can help you take the first step toward a brighter future. We will be there with you every step of the way, educating you on Washington family law, helping you keep the lines of communication open with your spouse, and urging you toward an amicable agreement.
There are times when a marriage simply doesn't work out despite the best intentions of everyone involved. When both parties can agree on acting in the best interests of the family and children, then a collaborative divorce is undoubtedly the best option. For many in this position, keeping the lines of communication open after a divorce is important to them, so they set aside their differences to establish a better future for themselves and their children. Our Tacoma collaborative divorce lawyers can help you stay focused and aid you in maintaining a respected friendship with your ex-spouse.
Contact One of Our Tacoma Collaborative Divorce Attorneys for a Free Consultation
When you consider all of the benefits of a collaborative divorce, it makes sense to consider it as an option. If you and your spouse can put your differences to rest, you won't have to go to court or put the outcome in the hands of a stranger. Indeed, you will have total control over the outcome.
Our Tacoma collaborative divorce lawyers offer a free consultation. This is a chance for you to get some information about the process of a collaborative divorce, and ascertain your legal rights. It's important to remember that if the collaborative divorce process fails, all professionals associated with the case will be barred from working with you during your contested divorce.
Contact us today and find out for yourself how you can make the divorce process easier and more affordable.