Chapter 13 Bankruptcy in Tacoma Washington
If you make more than the median, or average, income for your household size and state, you may be forced to file a Chapter 13 repayment plan. A means test determines whether you have to be in a Chapter 13.
In some cases, you may want to file a Chapter 13 because it can accomplish the goals you seek. A Chapter 13 can help you catch up on a mortgage and save your house from foreclosure. It can consolidate a car loan, tax debt, and back child support all into one consolidation plan. Often you can pay back these important debts and pay pennies on the dollar, sometimes 0%, on "general unsecured debt" which is debt like credit cards, pay day loans or medical debt. You can also strip a second mortgage off a home if the value of the home is less than the balance of the first mortgage. This second mortgage is paid the same percentage as the other "general unsecured debt".
The percentage paid to general unsecured debt is determined by your ability to pay. The means test takes the average of your last six months of income and deducts payments on secured debt, such as mortgages, back mortgage payments if any, car payments, etc. The test also deducts "priority debt" payment, such as back taxes or back domestic support obligations like child support. It subtracts other actual expenses like health insurance, day care and current taxes, and other expenses limited by law, such as rent, food and transportation. Whatever is left after these deductions is the amount you pay to unsecured creditors. If you have $250 left, then you pay $15,000 over 60 months or five years. If your total unsecured debt is $60,000, then you are in what is called a 25% plan. All unsecured creditors have to be treated the same and get 25% of the claim they file with the bankruptcy court. The claim doesn't include ongoing interest or late charges.
Chapter 13 and Your Debt
Unfortunately, some debt you can not discharge like fines or student loans have to be paid the same percentage as other debt like credit cards. If you pay only 25% of your student loan, 75% is still owed at the end of the plan. However, some judges will allow you to pay on your student loans if your other unsecured creditors would have received nothing in the plan anyway.
Even if you have to pay 100% of your general unsecured debt, a Chapter 13 is often better than struggling to pay debt outside of bankruptcy. This is especially true if you are facing a garnishment because only one creditor can garnish at a time and they can take 25% of your take home pay. Creditors file claims that are limited to the amount owed at the time of filing, so a Chapter 13 stops interest and late charges.
The case starts by filing a petition, lists of debt, property, income and a budget along with a means test and a debt payment plan. As soon as the case is filed, all debt collection stops. You can file a petition without the other documents in an emergency but the balance of the documents must be filed within two weeks. About a month after you file, you have to attend a meeting of creditors. Creditors rarely appear. You meet the trustee who asks you questions under oath after examining your bankruptcy documents and plan. The trustee could have some recommendations for changes and could file an objection in bankruptcy court. Creditors also have an opportunity to file objections. The objections, if any, are heard by a bankruptcy judge who decides whether to confirm the bankruptcy plan.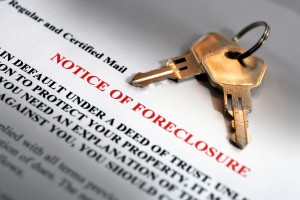 Once the plan is confirmed, you keep making payments to the trustee for three to five years. After the plan completes, whatever debt is not paid in the plan is discharged as long as it is dischargeable. If you are paying off a car, you get the title at the end of the plan. Mortgage arrears, back taxes and back child support are caught up by the end of the plan. Unlike a Chapter 7, if you were ordered to pay an ex spouses credit card or other marital debt, the Chapter 13 totally wipes out any obligation to pay this debt.
Though you have to complete a payment plan before you get a fresh start in a Chapter 13, this kind of bankruptcy can accomplish more than a Chapter 7. It is often more secure and predictable than other bill consolidation plans.
If you have more questions about a Chapter 13 bankruptcy, contact the experienced bankruptcy lawyers at the Law Offices of Jason S. Newcombe.