Wipe Out Medical Bills
Medical bills are easily discharged in bankruptcy. They have to share with other general unsecured debt, such as credit card debt and signature loans, if any money is available to pay them in the bankruptcy process. In most Chapter 7s there is no money available for medical bills because there is no property taken to pay creditors. In Chapter 13s, general unsecured creditors are last in line to be paid and only get whatever percentage the debtor can afford.
It does not matter how long before filing bankruptcy that you got the medical care, or whether you made any payments. The most important thing is that the medical care took place before you filed bankruptcy for it to be discharged. You don't have to receive a bill before you file to discharge the debt.
Many people who are discharging medical debt worry that they won't be able to see a favorite doctor after filing bankruptcy. That is up to the doctor. Most larger clinics or hospitals do not punish people for having to file bankruptcy. If you want to pay a doctor, it's best to wait until after your discharge. There's nothing wrong with paying a discharged debt voluntarily, but if you show favoritism toward a certain creditor before you file, the creditor could be sued by the trustee and have to turn the payment over to spread around fairly to the rest of the unsecured creditors.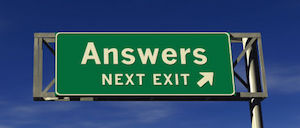 One thing to consider is that if a medical debt is for an injury, any recovery for that injury in a lawsuit or otherwise could be property that needs to be turned over to the trustee. There is a personal injury exemption available to protect some of it. Your wild card exemption can be used as well. The law suit does not need to be filed before you file bankruptcy for the trustee to take it over. If you have a lot of medical debt, you will be asked by the trustee if you can sue someone for an injury and you have to tell the truth. You should discuss plans to file bankruptcy with your personal injury attorney and you should tell your bankruptcy attorney about any injuries you could sue someone for.
Contact the bankruptcy lawyers in Tacoma, Washington to discuss your options for getting rid of medical bills with a bankruptcy.