Child Support
Our Washington Child Support Attorneys are Ready to Help You
Divorce proceedings can adversely affect everyone in a family, and this is especially true when it comes to children. At the heart of this matter are child support issues that, because of their complexity, demand attention from a qualified Washington support attorney.
In Washington State, both parents are responsible for child support. Once an agreement is made, your Washington support attorney will urge you to adhere to its guidelines to prevent any unwanted action by the court. Coming to an agreement can be tricky, but our Washington child support lawyers can help guide you toward a resolution that will keep the well being of your children at the forefront.
Handling divorce cases that involve children requires experience, and with over 30 years of combined experience practicing law our Washington child support attorneys can help you resolve your family law issues.
Multiple factors will be considered when determining each parent's support responsibilities, and these include:
Net monthly income of each parent
The number of children
The ages of the children
Daycare expenses
Obviously, other factors can come into play, so a good first step is to talk to support attorneys in Washington who can address your particular concerns. Our Washington child support lawyers will utilize their knowledge of family law to your benefit, so that you can protect the financial future of your family.
There are Many Ways that Our Support Attorneys in Washington Can Help You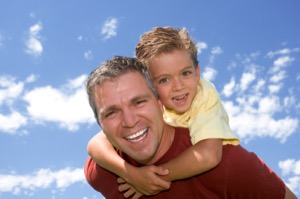 Every Washington support attorney at our law firm believes that they need to be more than just a legal counselor. Our compassionate approach to every divorce case dictates that we take a personal interest in our clients, and help them deal with the emotional strain that support issues can cause. We also take great pride in our dedication when it comes to maintaining a current understanding of complex divorce laws, and using that understanding to protect the rights of the people who trust us with their most important decisions.
Our Washington child support attorneys will guide you through every phase of your negotiations, helping you to fully understand your rights and offering you trustworthy advice when needed.
You can talk to one of our Washington child support lawyers by calling our office or filling out our online form. Within 24 hours, one of our legal professionals will contact you for a cost-free consultation. With no risk or monetary requirements, you will be free to decide if we are the right law firm to protect your interests.
Don't waste any time – contact us today and let us help you with all of your family law issues.