Property Division
Concerned about Property Division? Our Washington Divorce Attorneys Can Help
If you're just beginning the divorce process in Washington then you are likely concerned about your future. During a divorce, stress is common, but when it comes to dividing assets the process can be even more challenging. This is especially true if there is great deal of property that must be divided between both parties.
Many are surprised to discover that a couple's assets must be divided between each spouse, whether it is community or separate in nature. What is "fair" is oftentimes subjective, so tensions typically rise during this part of the divorce negotiation process. You want to be certain you are treated fairly, so it makes sense to have a qualified Washington divorce lawyer fighting to protect your legal rights. Our Washington divorce attorneys will work to ensure you are treated equitably, and fight to protect assets that were yours before you were legally married.
Indeed, property division is a major aspect of most Washington divorce cases. When you retain a Washington divorce attorney from our law firm they will help you during negotiations with your ex-spouse and if necessary, in court.
Our Qualified Divorce Lawyers in Washington Offer a Free Consultation
You probably have some questions pertaining to property that you would like answered by an experienced Washington divorce attorney. You can get more information about how your assets might be divided between you and your ex-spouse via a free consultation with a Washington State divorce attorney from our law firm.
Our divorce lawyers in Washington can help you with assets that include homes, businesses, and real estate. It's good idea to review all of your assets before your divorce negotiations begin, because you can never be too prepared. Our Washington divorce attorneys will aggressively fight to help you negotiate a fair division of properties that include:
Jewelry
Art
Furniture
Retirement Accounts
Any other assets of value
Your Washington divorce lawyer can also address other important issues that might arise.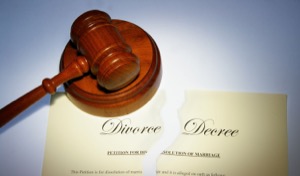 During the divorce process it's common to run into obstacles that can make coming to terms difficult, but your Washington State divorce attorney will work to help you overcome these problems with sound legal advice. This is especially important if you have family heirlooms or other items of personal value with which you do not want to part.
Every Washington divorce case is unique and deserves personalized attention and care. Don't take any chances with the things you worked your whole life to obtain – contact a Washington divorce lawyer from our law firm today and start take advantage of our free consultation offer.
Our legal professionals will fight to protect your assets during a Washington divorce.