Contempt Motions
Take Legal Action with Help from Our Washington Contempt of Court Lawyers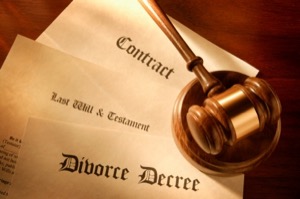 If you're in a situation where your ex-spouse refuses to abide by the terms of a divorce settlement, then you need to take action to protect the well being of your family. When an ex-spouse neglects their responsibilities involving child support, alimony, and visitation they make it difficult for you pay bills and take care of your children's needs.
Our Washington contempt motion attorneys can help you with family law issues involving an ex-spouse that is out of compliance with the stipulations of a divorce settlement. Our team of Washington contempt lawyers has over three decades of experience handling all sorts of family law cases. This includes situations where one parent's lack of responsibility has an adverse affect on their children.
Going through a divorce is tough, as is transitioning into a new life when it's over. Everyone hopes that their transition will be smooth, but when an ex-spouse makes that process difficult you need help filing a motion from our Washington divorce enforcement attorneys.
Get Help Filing a Motion in Family Court from Our Contempt Lawyers in Washington
When a person defies an order from a judge, they are said to be in "contempt of court." This applies to an ex-spouse who refuses to abide by a court's ruling involving support responsibilities. When you are affected by this kind of negligence you need a Washington divorce lawyer who can file a motion on your behalf in family court.
While there are times when failure to comply with an order might be understandable, when excuses become the norm then our Washington contempt motion attorneys can step in and take action. Punishments for failing to comply with a judge's order sometimes include fines and jail time. The negligent party could also be liable for any court costs incurred, and any fees charged by a Washington divorce lawyer.
The most common reason for contempt in family court is failure to pay child support. If this happens to you then you need to protect the interests of children by talking to one of our Washington divorce enforcement attorneys about filing a motion. One way you can start taking a proactive stance is by keeping detailed records of negligence by your ex-spouse, so that our Washington contempt motion lawyers can file on your behalf without wasting any time.
Contact a Washington Divorce Lawyer for a Free Consultation
Obviously, if you need to file a motion then you probably don't have a lot of money to spend on a lawyer. Don't let this prevent you from protecting yourself by using every legal tool at your disposal. Contact one of our Washington divorce enforcement attorneys today for a free consultation, so that they can help you determine a legally based course of action.
When it comes to your family, don't take any chances. Contact one of our Washington contempt motion attorneys today and let us file a motion for you in family court.