Child Relocation
Our Washington Parenting Plan Attorneys Can Help You with Relocation Questions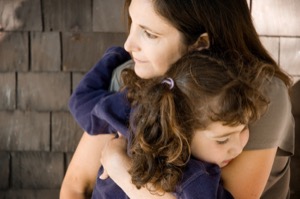 Situations sometimes arise after a divorce that forces a parent to consider relocating, but this can present several potential issues. There are parenting plan laws in Washington that deal with relocation, but they are somewhat confusing because every case is unique. If you are considering relocating your child, or your ex-spouse has notified you of their intention to relocate your child, our Washington child relocation attorneys can help protect your legal rights.
With extensive family law experience spanning over three decades collectively, our Washington child relocation lawyers can help you resolve these stressful parenting plan issues. It should be noted that a parent is allowed to relocate a child if they follow the statutory notice requirements that are outlined in Washington family law. Understanding those guidelines is important, and our Washington divorce lawyers will ensure that you do everything right from the beginning.
Another important fact is that a parent can relocate without consent of the court, but the court will still decide if the child relocates with them. Reviewing all of the details of any family law case is vital to success, so you will want to go over every nuance of your situation with our Washington parenting plan attorneys. Your parenting plan is an essential part of this process, and its guidelines must be followed. Our Washington child relocation attorneys will help you apply the law to your parenting plan, while attempting to meet your personal needs.
Our Child Relocation Lawyers in Washington Talk about Preventing the Relocation of a Child
The final decision as to whether a child can relocate with a parent is decided in family court. While a number of factors could be considered, the court will always act in a way that they believe best helps the child. Other factors to consider include the existing parenting plan, and the stability of the parent's relationship, among others. One thing is certain: preparation is vital because the court could examine any number of pertinent facts. Our Washington divorce lawyers will help you ensure that you're ready when you appear in family court, if you are attempting to prevent your child from relocating.
When custody of a child is equally divided between spouses, issues of relocation become even more challenging. If this is true in your situation you want to make sure that you have a team of dedicated Washington divorce lawyers aggressively protecting your interests. When it comes to your children, don't take any chances – get all the information you need from one of our Washington child relocation lawyers before you take that first step in family court.
Get a Free Consultation from One of Our Washington Child Relocation Attorneys
Our child relocation lawyers are available to answer your parenting plan questions via a free consultation. Every family law issue requires skillful litigation and artful negotiations, and that is what our Washington divorce lawyers bring to the table.
Take action today to get the answers you need, and talk to one of our Washington parenting plan attorneys about your family law issues.