Divorce in Seattle
Protect your interests throughout a divorce with help from our team of Seattle divorce attorneys
Going through a Seattle divorce is a difficult challenge that can cause a great deal of emotional turmoil on both you and your children. The divorce will set into motion a series of events that can leave you feeling bewildered and wondering if you're making the best choices for you and your family. As you take these first steps into the next phase of your life, it helps to have assurance that the decisions you make regarding the terms of your divorce are giving you and your Seattle family the best opportunity to succeed.
A Seattle divorce is often difficult to navigate because you are constantly faced with difficult choices that often demand compromise. When these tough decisions arise, you need sound legal counsel from experienced Washington State divorce attorneys who can offer you real world advice based on the law. By working with a Washington State divorce attorney with whom you've developed trust, you can rest assured that the choices you make are ones that will lay a solid foundation for a better future.
Are you ready to speak to a dedicated Seattle divorce lawyer who can help you through these trying times? With decades of combined experience, our divorce attorneys have witnessed firsthand how important reliable legal advice can be. Our Seattle divorce attorneys will develop a relationship with you that is based on trust by listening to your needs, outlining a list of goals, and then doing the hard work necessary to give you the best chance for a positive resolution.
Feeling confused about how you should proceed is normal, but a fine place to start is by consulting with one of our Seattle divorce attorneys. A lawyer from our Seattle law office will be happy to represent your interests during your divorce, family law or custody case. We will begin to earn your trust by providing you with a cost-free case evaluation so that you can make an informed decision when it comes to professional legal representation. If you choose our Seattle law firm to represent your interests, we will aggressively fight to achieve your goals, and build a professional relationship with you based upon respect and mutual understanding.
Often, the Seattle divorce process can become an emotionally charge affair where feelings of anger or resentment rise to the surface during negotiations. Our Seattle attorneys seek to diffuse these volatile situations so that you and your ex-spouse can remain focused on the task at hand, while reaching an amenable agreement. A positive attitude is vital to success, and your Seattle lawyer can help you negotiate terms for important divorce issues that include:
Visitation rights
Issues involving paternity
Legal separation in Washington state
When you first speak with one of our Seattle divorce attorneys and clearly define your personal goals, we will be able to forge a path through the negotiation process. One thing that you should remember is that certain aspects of your divorce may not go exactly as you've hoped. A Washington State divorce requires that you have an open mind throughout negotiations, and sometimes requires an adjustment in your expectations.
There may even be times that your Seattle divorce lawyer tells you something that you simply do not want to hear, but maintaining focus on the task at hand will be easier if you've developed a relationship based on mutual trust.
Negotiate fair terms with your ex-spouse with help from our divorce attorneys in Seattle
While it may be necessary for your Washington state divorce attorney to fight for your interest in court, our first course of action will be attempting to negotiate a reasonable agreement with your ex-spouse. Our attorneys are skilled Seattle litigators who work directly with you while attempting to achieve your goals, but it's important to approach the negotiating table with an open mind and a willingness to keep negative emotions at bay.
Throughout the entire divorce process, your Washington state divorce attorney will act as your trusted counselor and personal advocate. An Olympia divorce is one of the most stressful events any person will face in their lifetime, so our key role is to minimize the difficulty of a divorce as much as possible while making sure your legal interests are protected. If doubts or questions arise, your Seattle divorce lawyer will always be available to you, addressing your questions and concerns without delay.
Unfortunately, some divorce cases must to go all the way to Washington Court, but if this happens in your situation our Seattle attorneys will aggressively fight for you and your children's interests. Still, we always recommend that our Seattle divorce clients keep the lines of communication open with their ex-spouse and do everything possible to keep negotiations fluid. This attitude will ultimately make the divorce process easier for everyone involved, especially your children. Additionally, a cool head often leads to a more favorable end result, and less emotional strain.
Get personalized attention from our professional Seattle divorce lawyers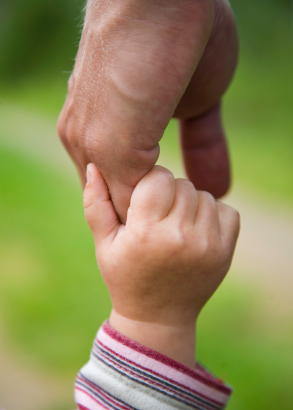 Every divorce case requires personal attention and care from experienced Seattle divorce lawyers, and your case is no different. Indeed, no two divorce cases are ever the same, and your goals may be quite different from someone else's. Our goal is to get you the best and result possible, and this starts when our Seattle divorce attorneys first address your needs and develop a negotiating strategy based upon them. We maintain that nobody understands your Seattle family better than you, so we take our cues by listening to your needs and then by acting as your personal advocate and representative with the family court.
There is never one clear-cut method that leads to success, but our qualified divorce attorneys in Washington State will not only help you understand the law, but also offer you advice on how to clear any unforeseen obstacles that present themselves. We earn the trust of our divorce clients by offering this kind of personal care, and compassionately offering them assistance as they take the first steps into their new life.
Contact our legal professionals in Seattle for a cost free case evaluation
Start getting a handle on your divorce today by talking to one of our Washington State divorce attorneys. We understand that the stakes are high in every divorce, and even though this may be a difficult time in your life, protecting your future is paramount.
Contact our team of attorneys today for a free Washington State divorce consultation. Without cost or obligation, your divorce case evaluation will remain private and confidential. If you ultimately choose to retain one of our Washington attorneys, they will immediately begin to develop a relationship with you based on mutual trust and understanding, while aggressively fighting to meet your personal goals.